New Seletar Airport terminal in 2018
Plans unveiled for the new terminal at ground breaking ceremony.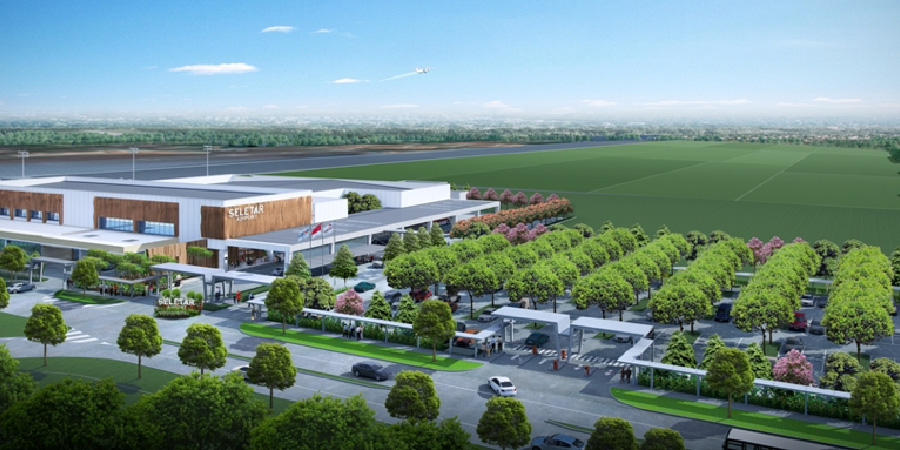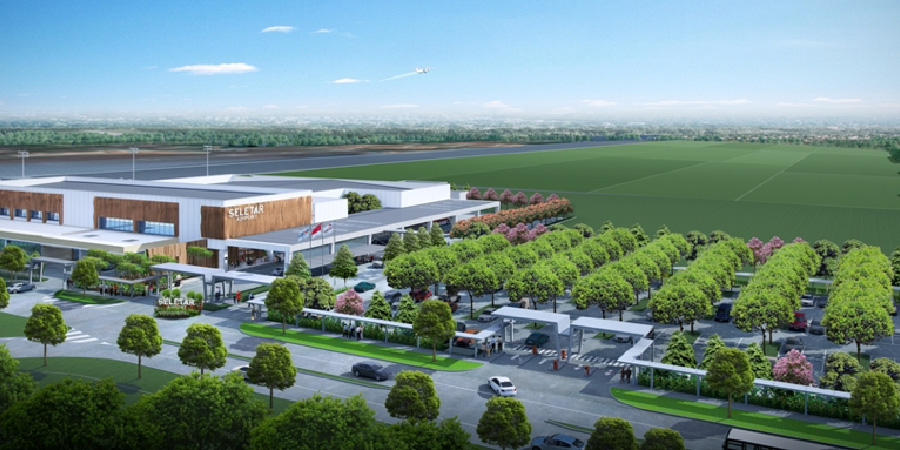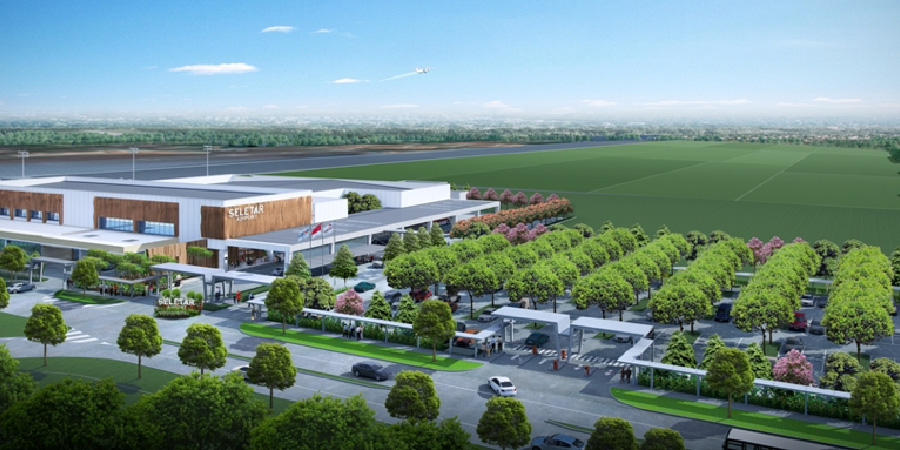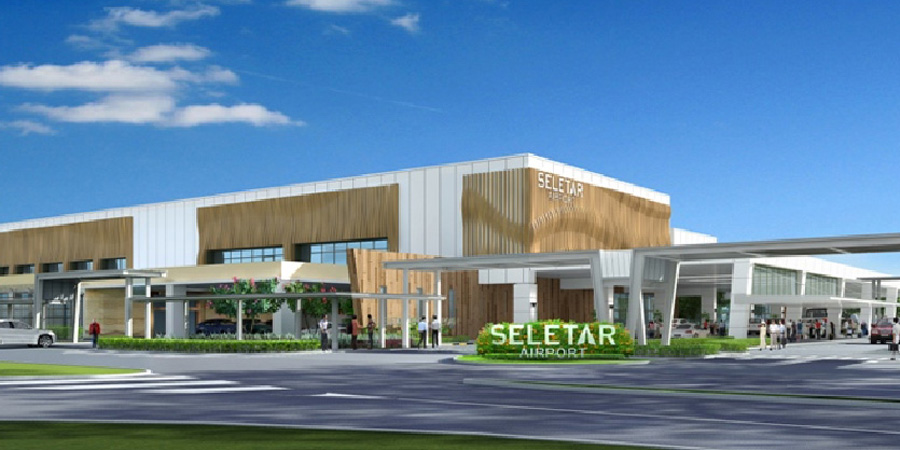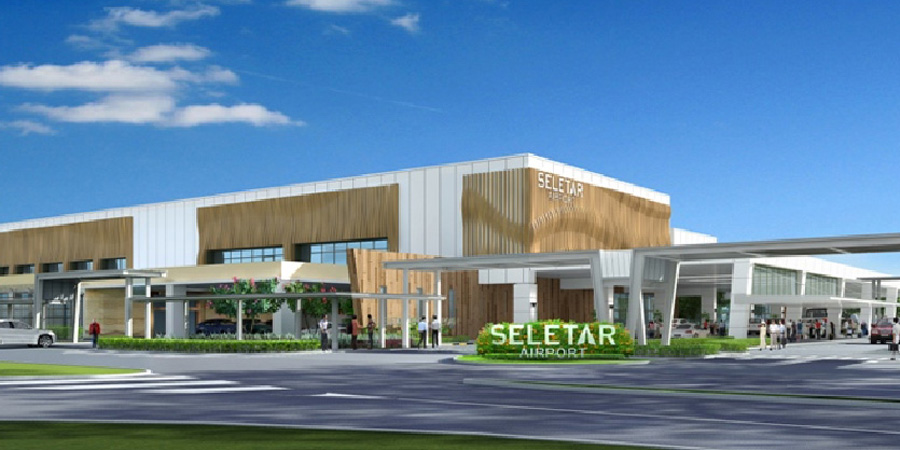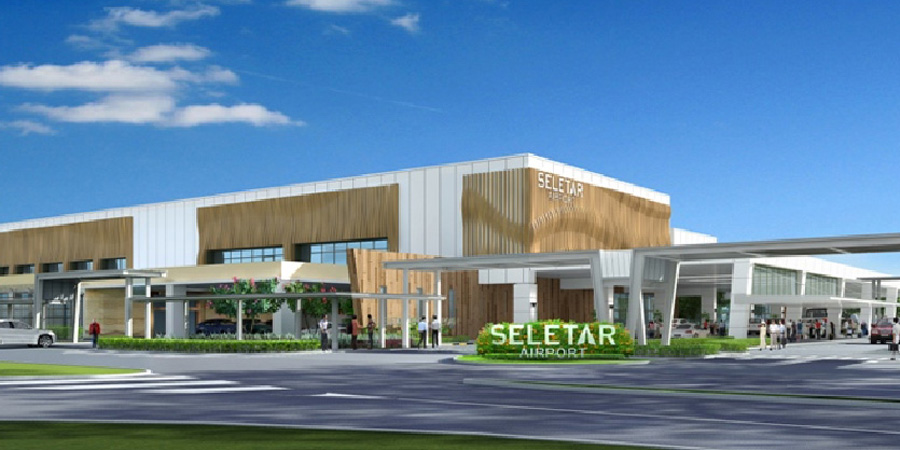 Seletar Airport, the oldest airport in Singapore, will have a new passenger terminal in end-2018! 
Plans for the new terminal were unveiled when Coordinating Minister for Infrastructure and Minister for Transport, Mr Khaw Boon Wan attended the ground breaking ceremony of the new terminal on 20 October 2016.
The airport was originally built for the British Royal Air Force in the late 1920s. Since then, it has been used as an air base and a civilian airport at different times across the years until CAG took over its management from the Civil Aviation Authority of Singapore in 2009. 
Today, Seletar Airport is Singapore's second civilian airport, serving general aviation (such as training, medical evacuation, and MRO flights) and business aviation (private jets) users. Some 27,000 passengers passed through the airport in 2015.
Let's take a look at how the new terminal will look like when it comes online two years later!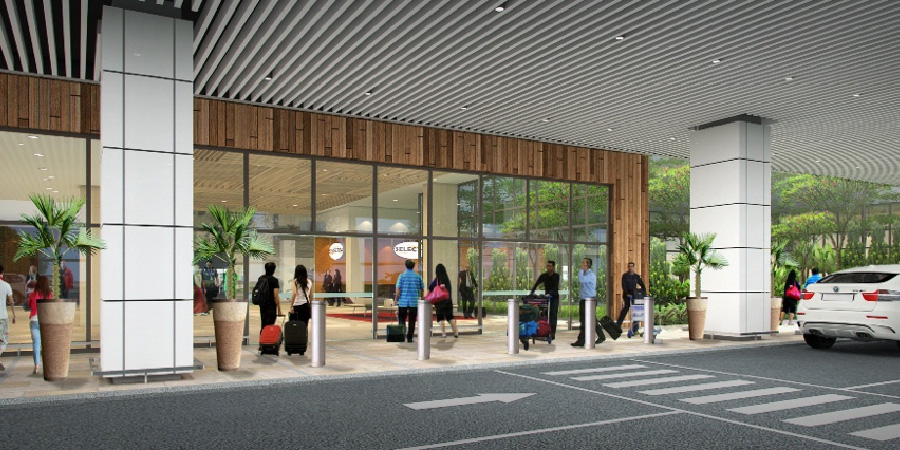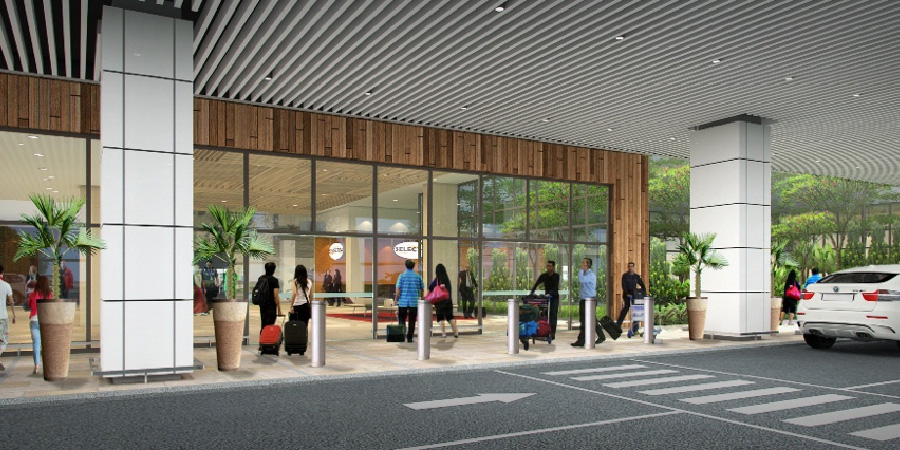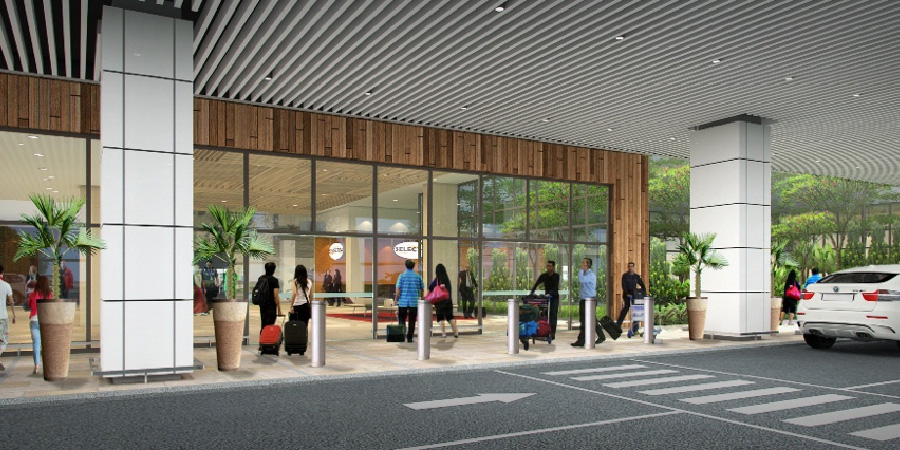 Main entrance
The wooden feature wall at the entrance interlocks with the main building, extending a warm welcome to passengers and visitors through its rich tones. The drop-off area is designed to gently connect to the road, allowing passengers a seamless entry into the departure hall.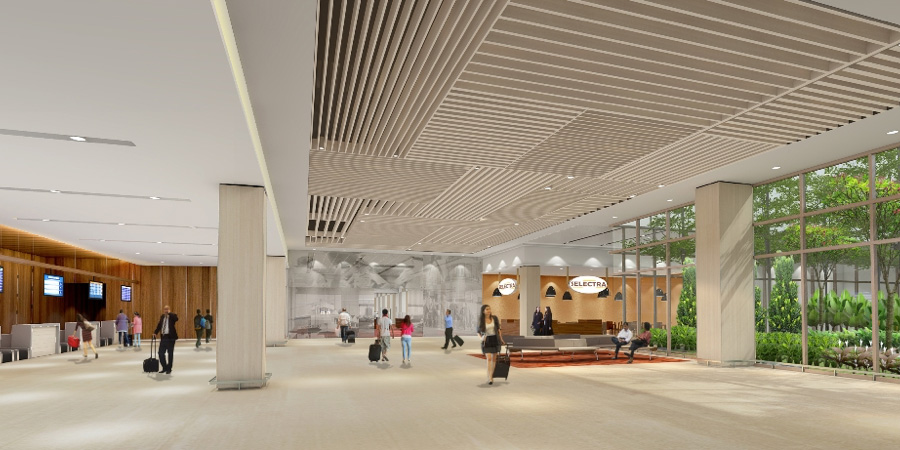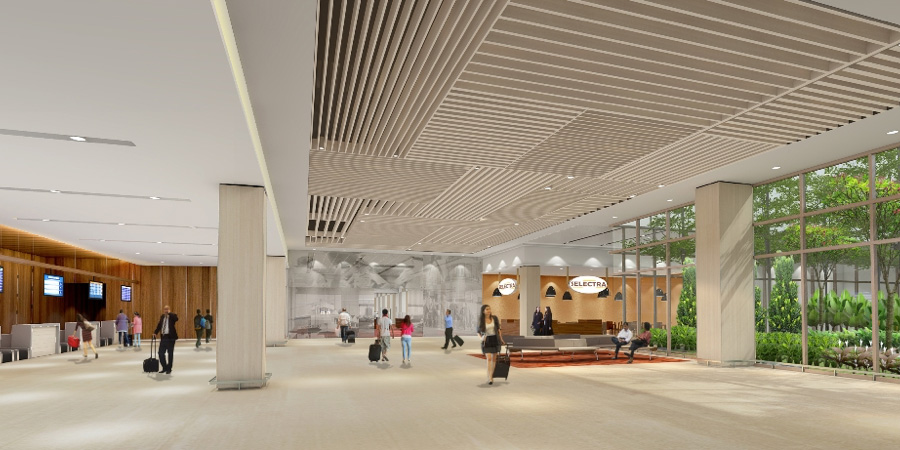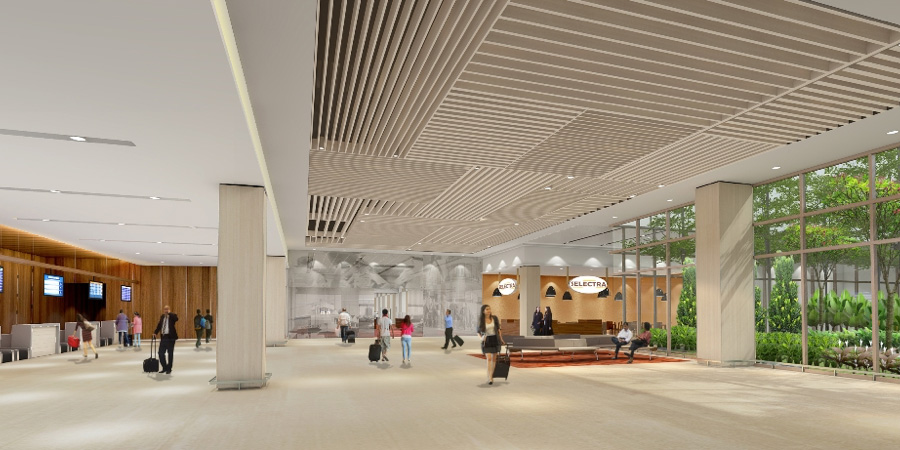 Departure Hall
The design of the interiors is based on a modern tropical approach, blending in with the natural surroundings. The spacious departure hall has four check-in counters and an F&B outlet.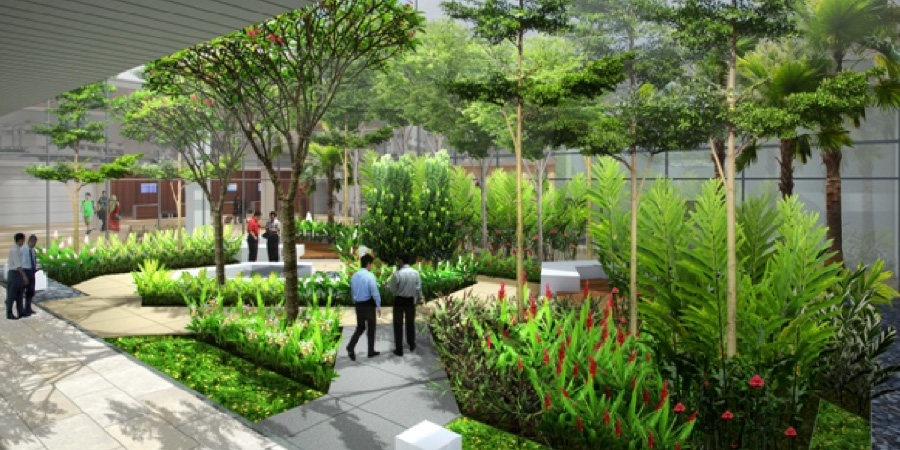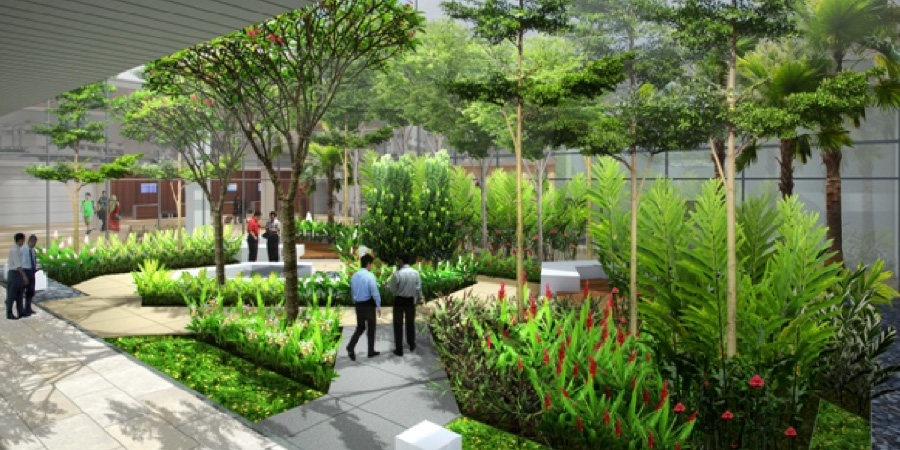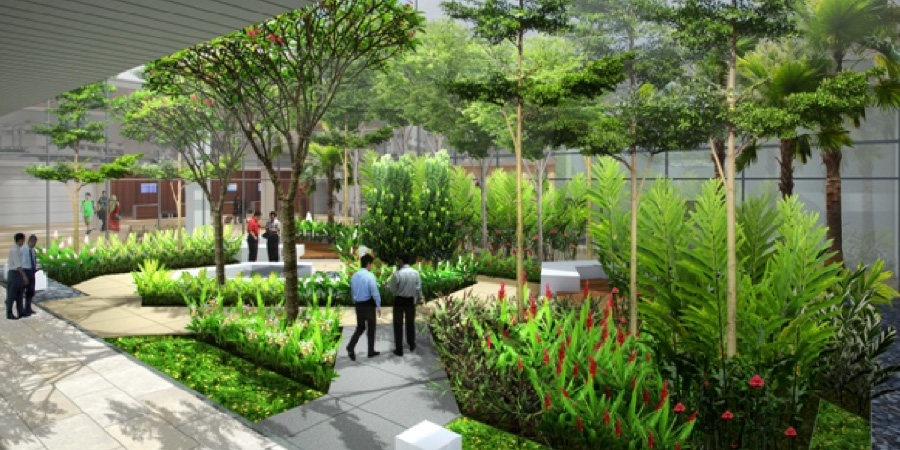 Landscape garden
The landscape garden next to the entrance of the new passenger terminal building provides a calm oasis for the enjoyment of passengers and visitors alike. It is visible from both the departure and arrival halls.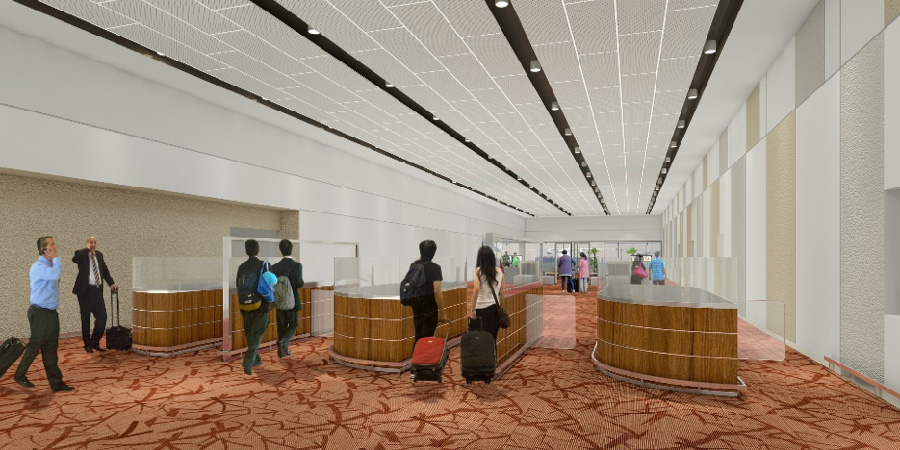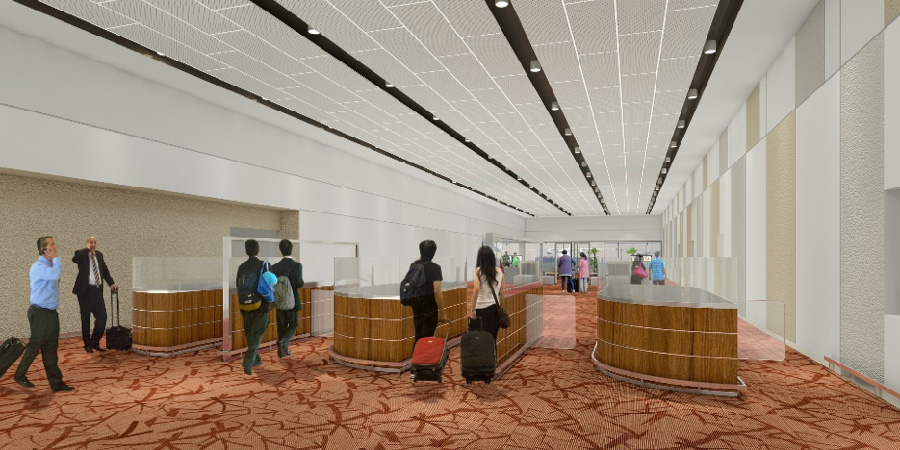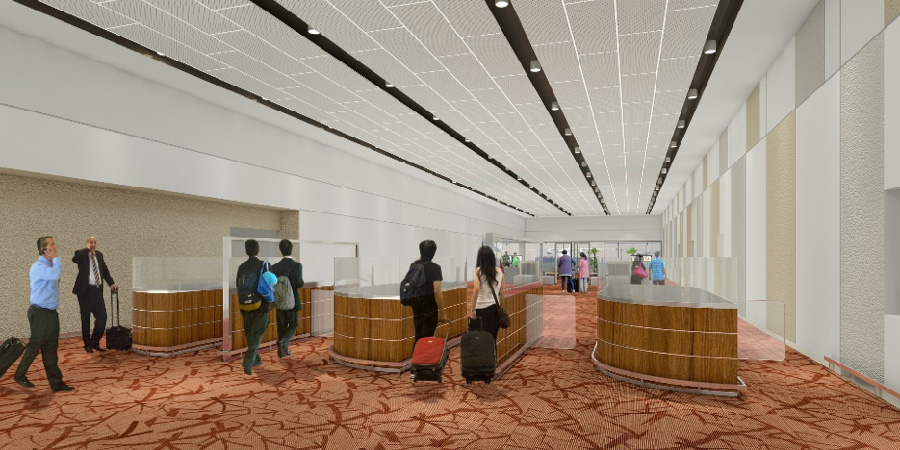 Departure immigration
The warm tones extend to the departure immigration area, which has four immigration lanes and two security screening stations. Departing passengers will be able to go through check-in, immigration and security screening in a fuss-free manner through a straight route, enabling a quick and stress-free boarding process for passengers.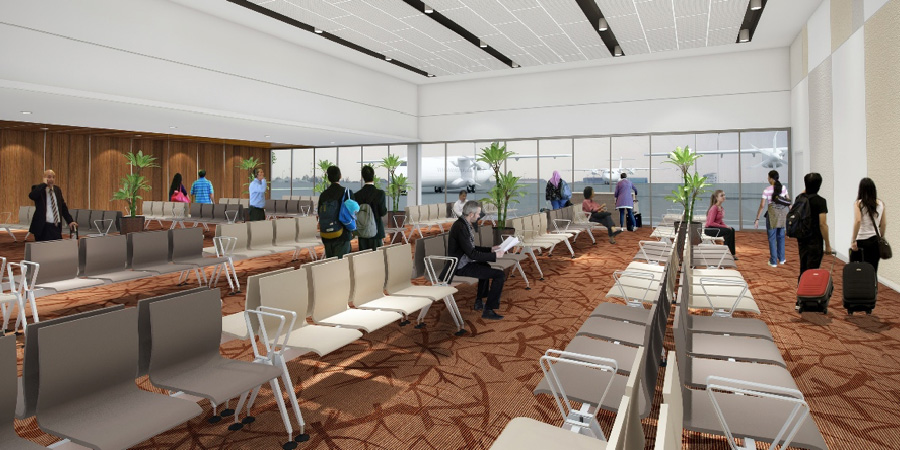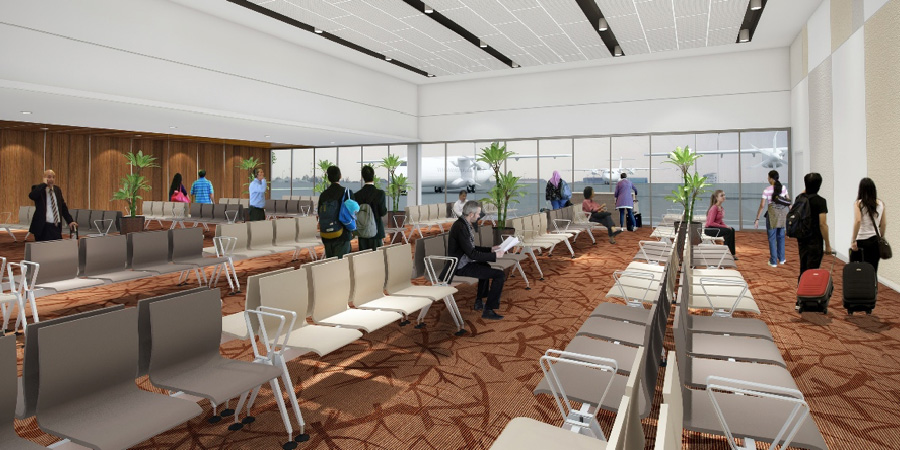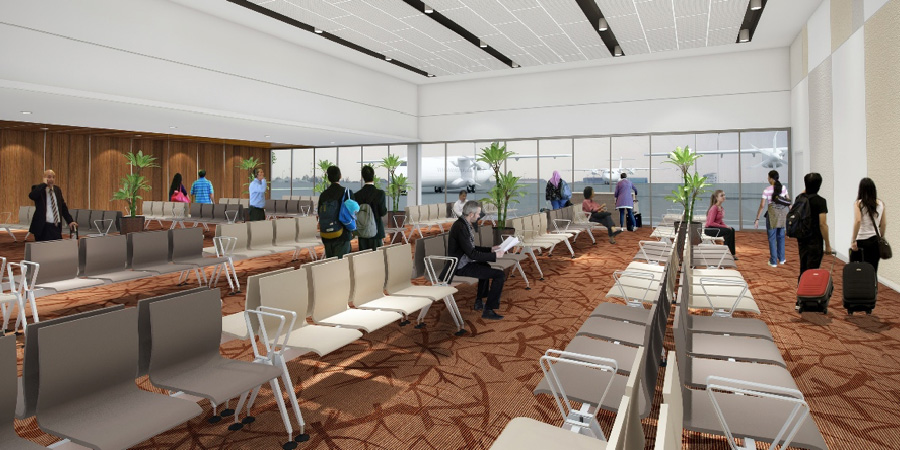 Departure gate holdroom
The spacious gate holdroom can hold close to 200 people and offers passengers a comfortable waiting area prior to boarding their scheduled flights.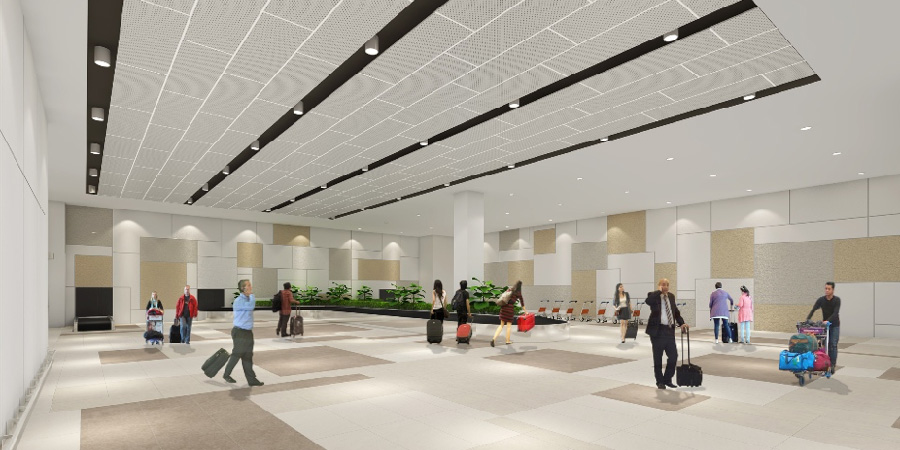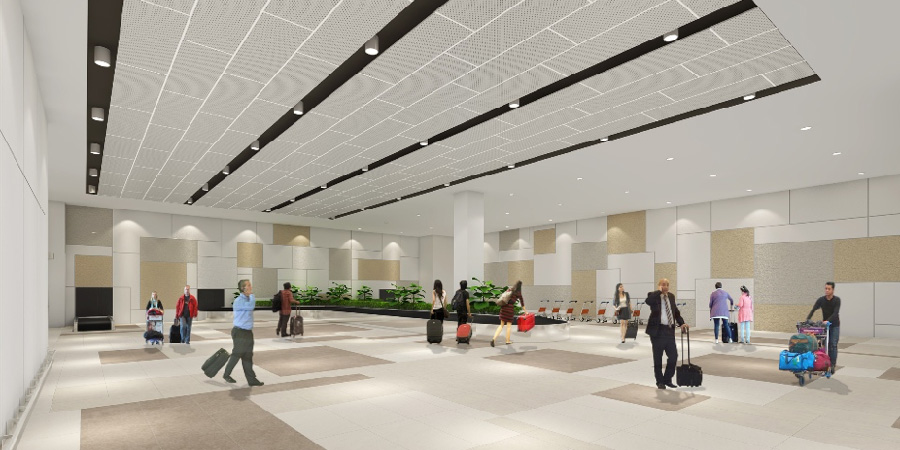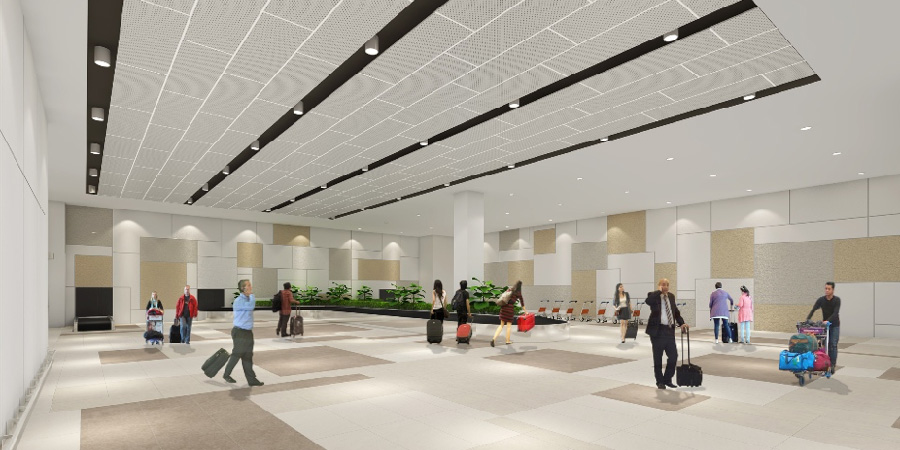 Arrival claim hall
Passengers are greeted by a warm and cosy tropical-themed arrival hall upon touch-down.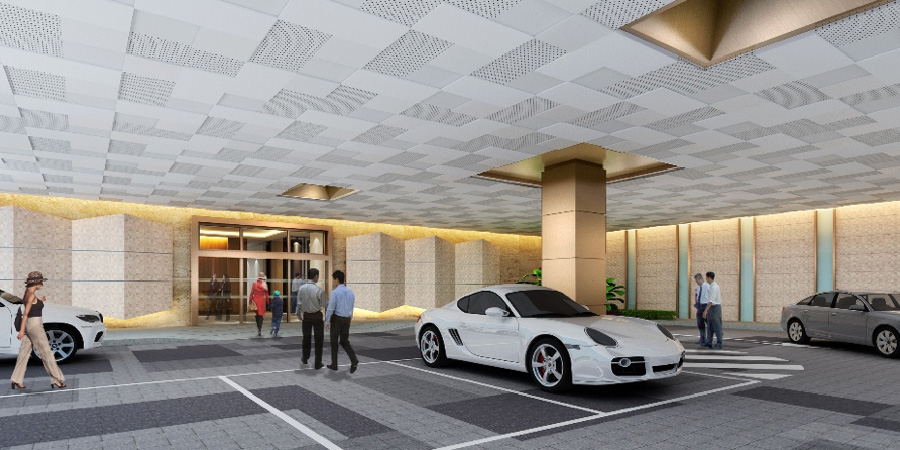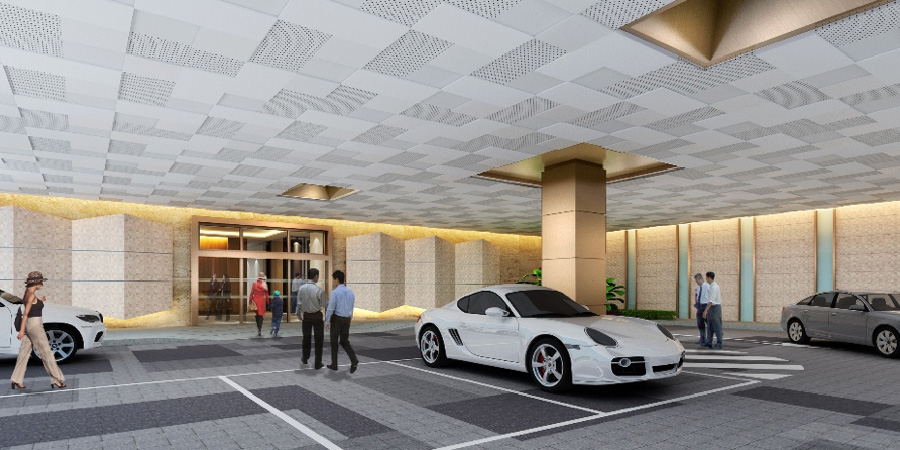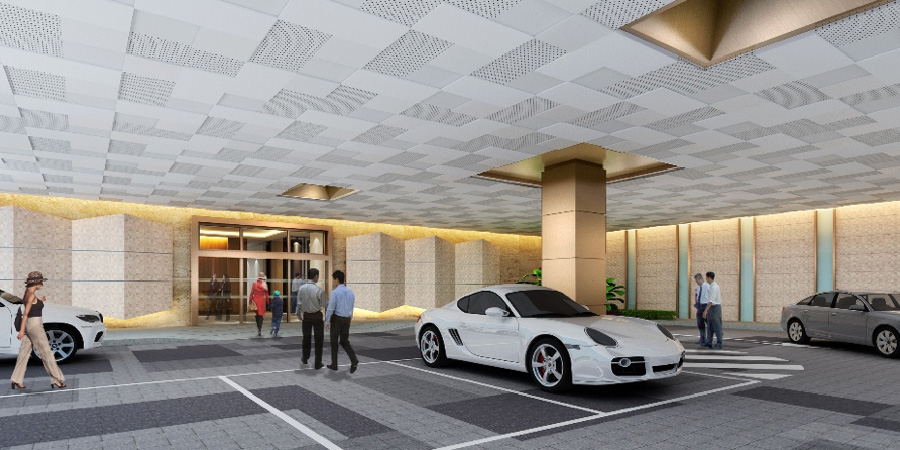 Business aviation drop-off area
A private drop-off area awaits passengers travelling on chartered flights and private jets. Once inside, the terminal has amenities such a lounge area and dedicated immigration and security screening area for these passengers.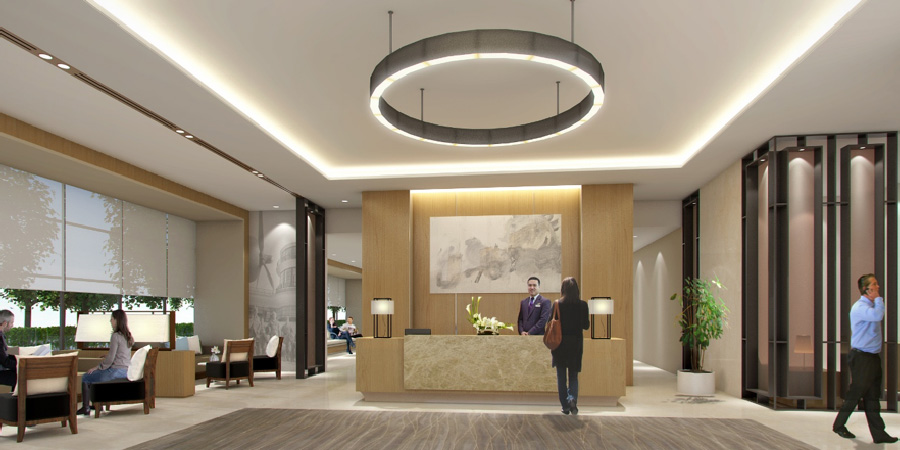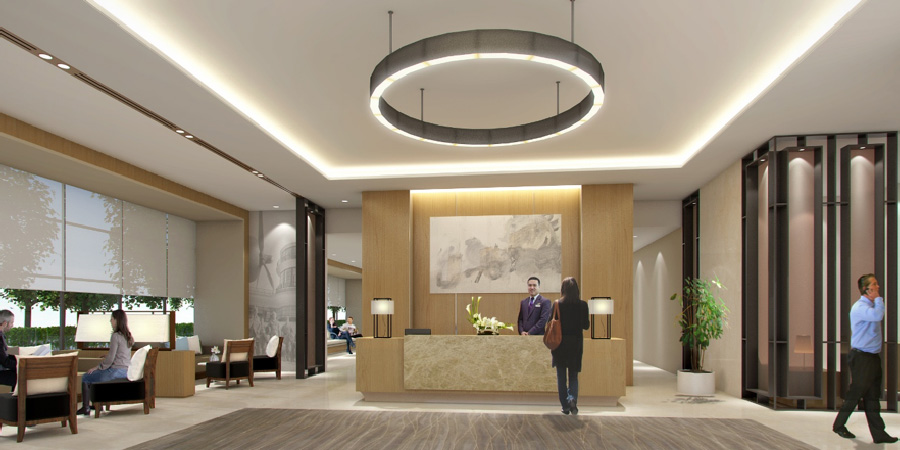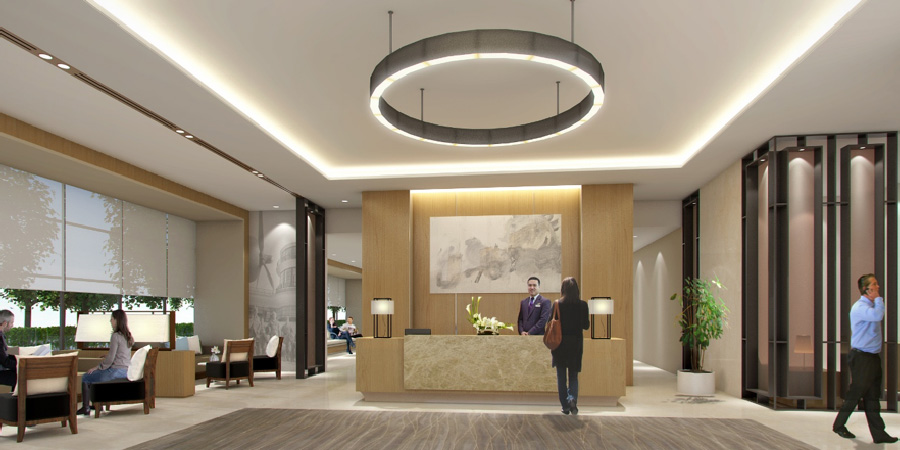 Business aviation check-in area
With enhanced amenities, business aviation passengers will be able to enjoy personalised service in a private and exclusive setting.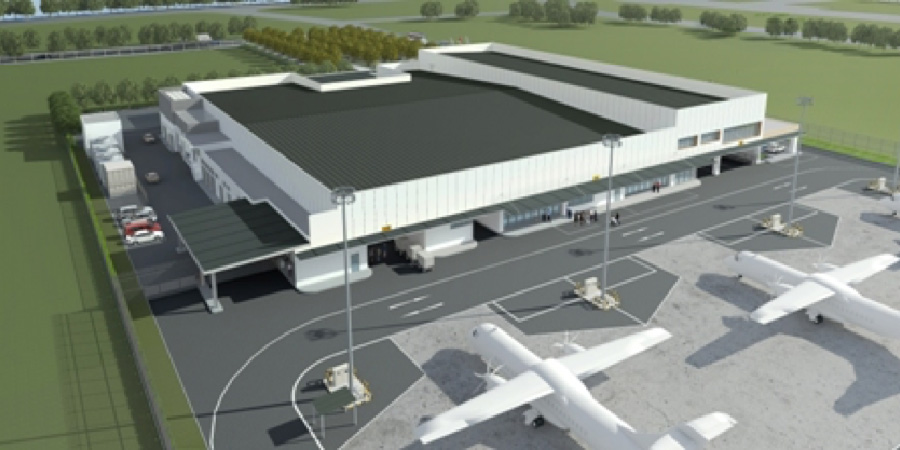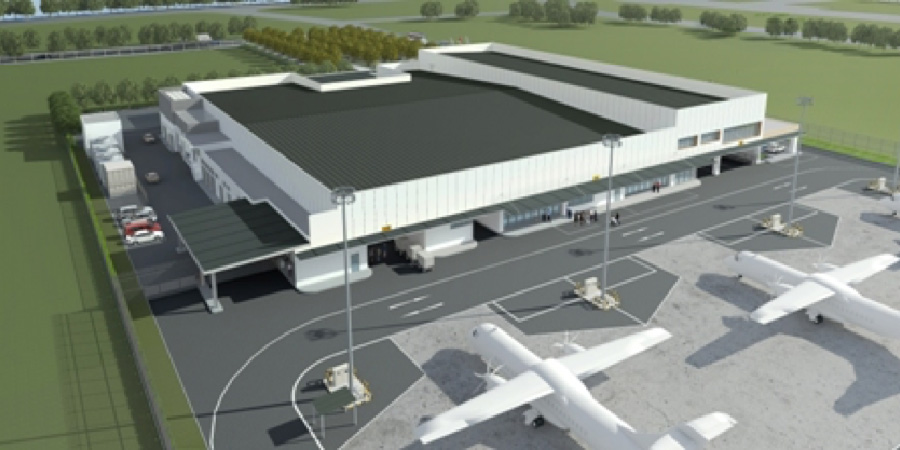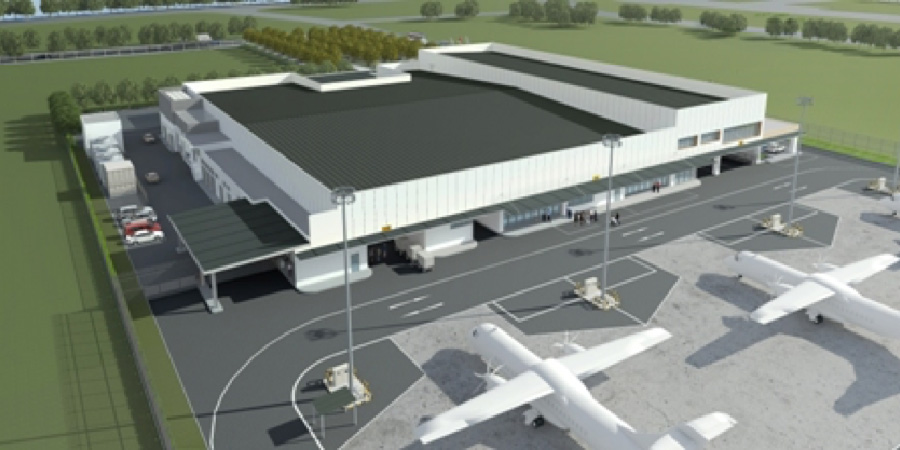 Airside facilities
On the airside, three aircraft parking stands adjacent to the terminal allows passengers to board their flights conveniently. This reduces the need for passengers to be bussed, enabling greater operational efficiency and faster aircraft turnaround time.
Another 60 aircraft parking stands are located at other parts of the airport.