Preparing for Jewel: Changes to T1 Transport Facilities
Ground transport facilities at T1 are gradually relocated as the terminal undergoes a series of expansion plans, in conjunction with Jewel Changi Airport's development. Development works are about 70 per cent complete, with a greater use of technology to enhance passengers' experience. Passengers can expect more taxi bays at the relocated T1 taxi stand, and quick boarding times with the implementation of an automated taxi dispatch system.
 
Shift of T1 Arrival Pick-up
From 21 February 2018, Terminal 1's (T1) Arrival Pick-up facility will be shifted to Basement 1. The shift is part of the next phase of the T1 expansion works and would seamlessly connect T1 with Jewel, bringing more convenience to passengers when Jewel opens in 2019.
The arrival pick-up is currently located at Level 1, where the Arrival Hall is. Arrival passengers can follow wayfinding signs within the terminal and take the travellators or lifts from Level 1 to access the new arrival pick-up point. Drivers coming from Airport Boulevard should follow road signs that indicate "T1 Arrival" and travel towards T1. Closer to the control tower, drivers are advised to keep right and follow the "T1 Arrival Pick-up" sign. Click herefor a map of the new facility and here for the video guide for drivers to get to arrival pick-up point.
Trials were conducted with airport partners such as Certis Cisco and Smarte Carte (trolley services provider) to test the process flow and gather feedback to ensure the new arrival pick-up is ready for operationalisation.
 
Automated Taxi Dispatch System
In December last year, the terminal's taxi stand was shifted to Basement 1. The new taxi stand is more spacious and has two separate waiting queues, to facilitate passenger flow and optimise waiting times.
For the incoming taxis, the taxi stand uses an innovative Taxi Dispatch System, a first in Singapore. Sensors are placed at the taxi bays, and together with an algorithm, dispatches an appropriate number of taxis in a timely and accurate manner from the taxi holding area to meet demand.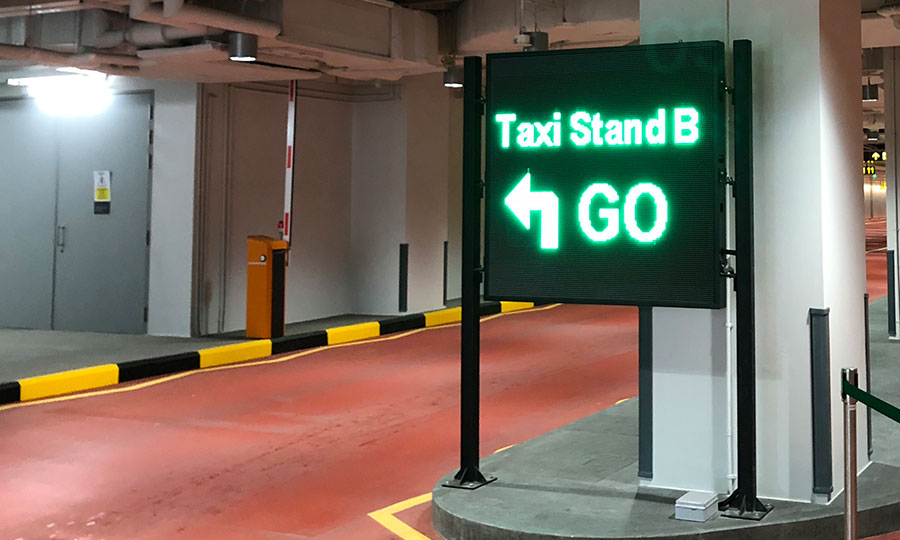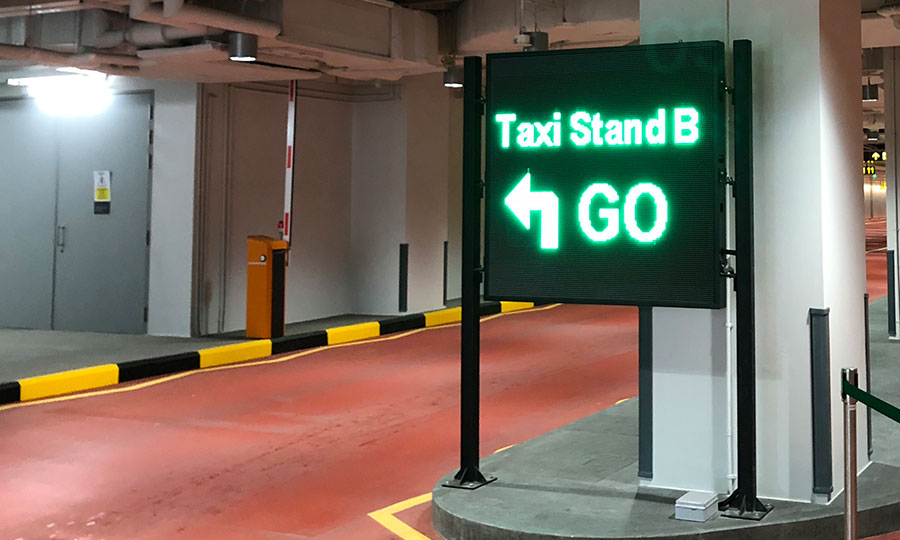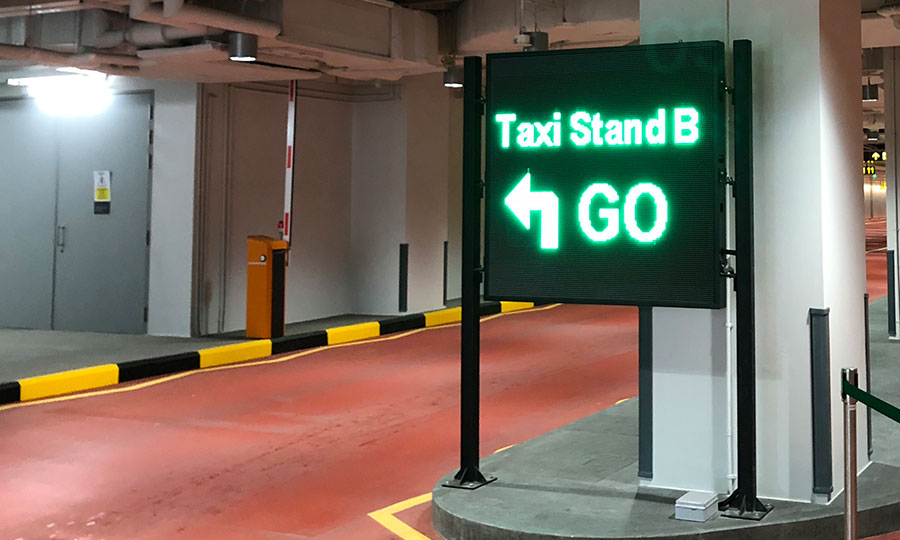 An LED signage provides information and instruction to taxis at the holding area, on where and when to proceed towards the taxi stand, based on passenger demand.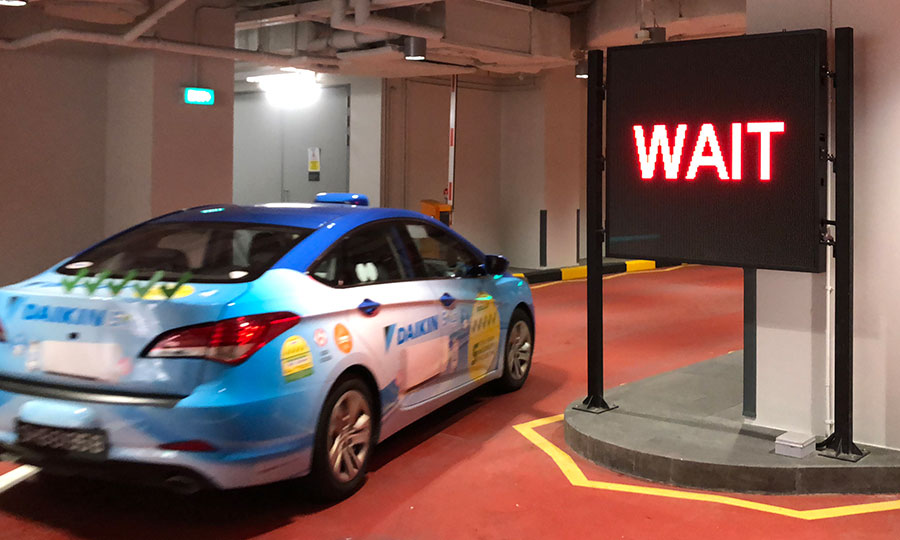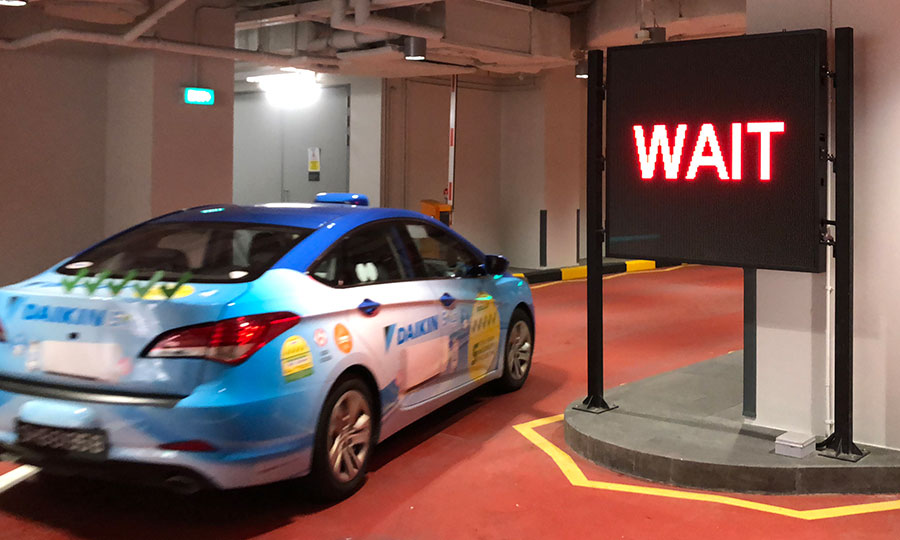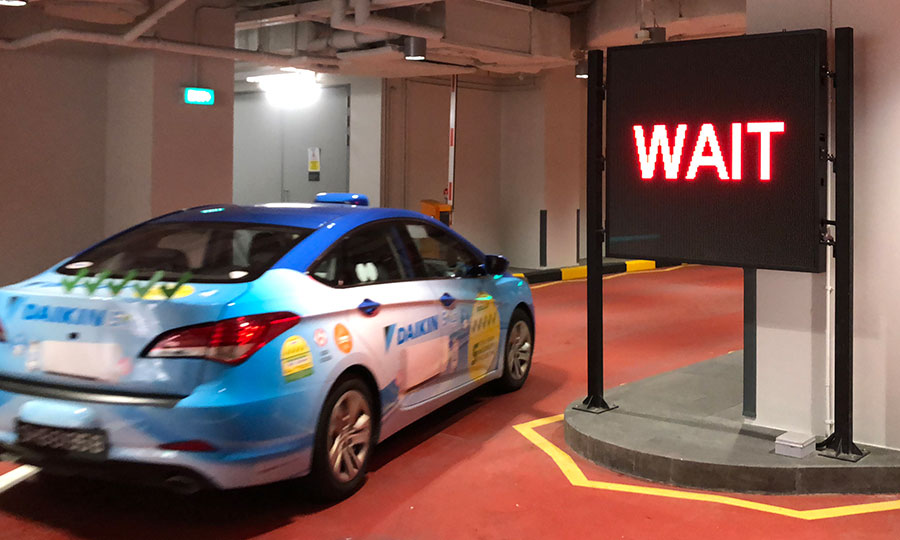 The system promptly informs and directs taxi drivers to move off and stop at the forward holding area and directs taxi drivers to available taxi bays. This improves productivity as it removes the need for a taxi bay coordinator at each stand, freeing up manpower for other critical functions around the airport, especially so during peak hours.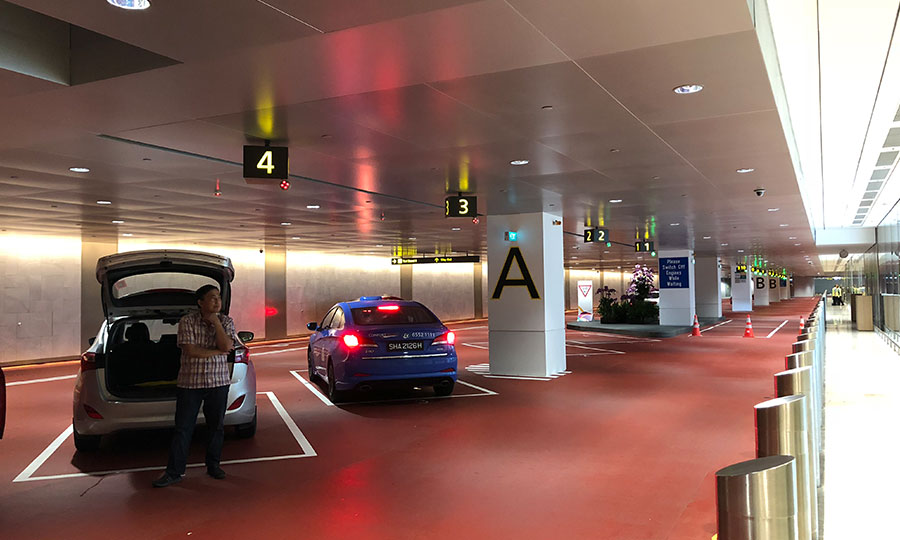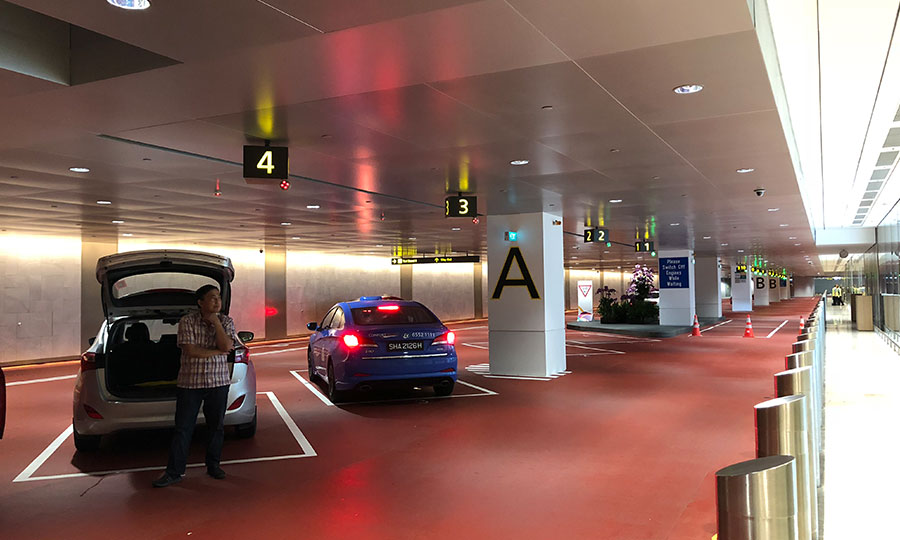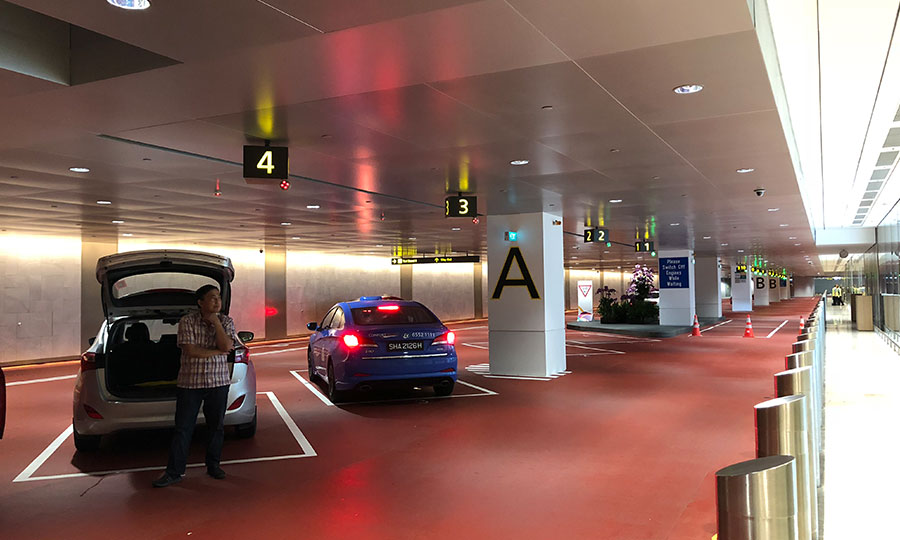 At the taxi bays, light indicators above each bay will reflect bay availability and trigger a call on the Taxi Despatch system. The sensor will capture the taxi's entry time at each bay for passenger-to-taxi assignment. This allows a smooth flow of taxis at each taxi stand, and ensures fairness to taxi drivers, as assignment by the system would follow a first-in-first-out operation flow as much as possible.
The system was first trialed at T3 and is currently used at T3's taxi stand as well.
The Taxi Dispatch System is in addition to the existing taxi management system that enables the tracking of the number of taxis in queue at each of the airport's taxi holding areas. This information is reflected real-time on the information display boards along Airport Boulevard, together with the number of arrival flights, and on the Cabs@Changi app used by taxi drivers.  This provides updated information on the taxi supply at each terminal.
The terminal's expansion works are due to be completed in 2019, with new ground transport facilities, such as a new coach stand and car park – to be shared between Jewel and T1, ready by end 2018.