Refreshed Green Wall breathes new life into Terminal 3
Visitors to Changi Airport Terminal 3 (T3) may feel that the terminal is now much greener and fresher than before, thanks to the newly-revamped Green Wall. The new Green Wall boasts 113,000 plants – almost four times the number as the old wall. Despite this increase, the time needed to maintain the plants has been cut by more than half. This is thanks to the wall's new-and-improved system of arranging the plants, and how they are watered and fertilised.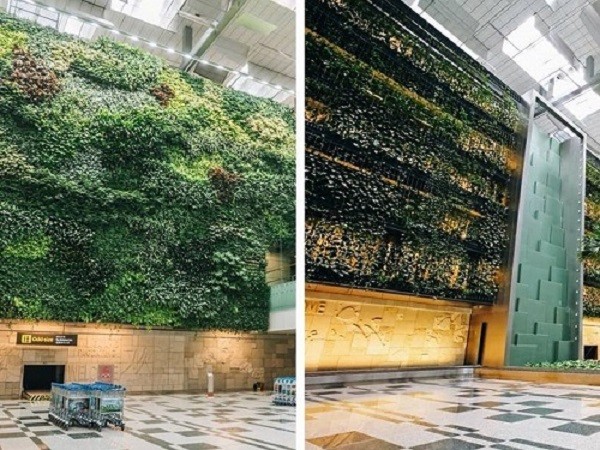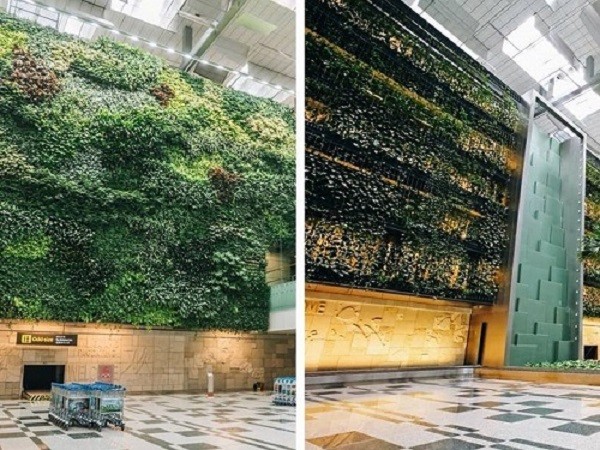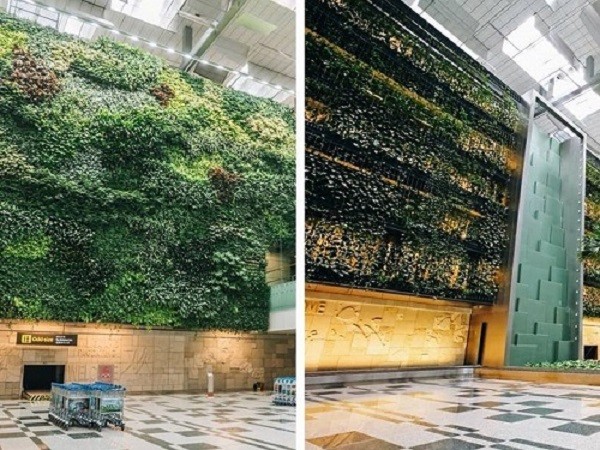 The new Green Wall's (left) potted plant tapestry system supports almost four times the number of plants compared to the original Green Wall (right)

Manager of Changi Airport's Horticulture team, Ashraf Ali said: "This wall is actually a highly curated piece of living art. There are more than 50 species of specially selected plants on this Green Wall, and they provide different layers and textures to the wall. When a person walks towards it, it feels like he is walking towards a rainforest."
The overhaul on the five storey high vertical garden, which spans 300 metres across the terminal or the length of three football fields, took 10 months and was completed in January 2018.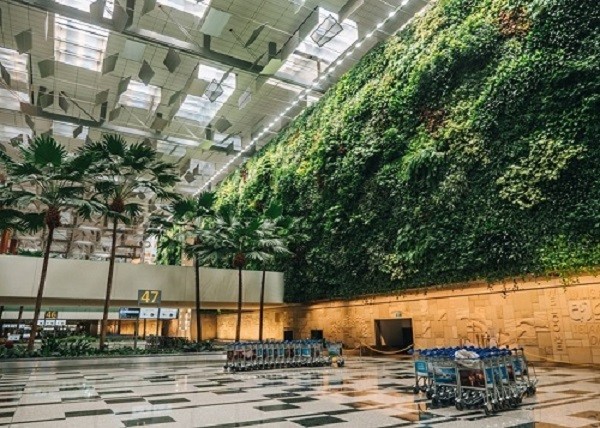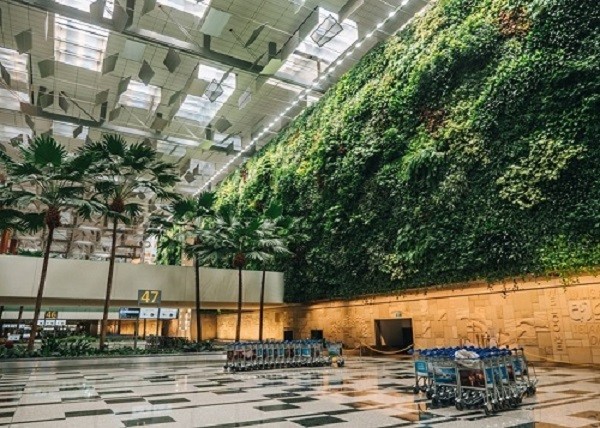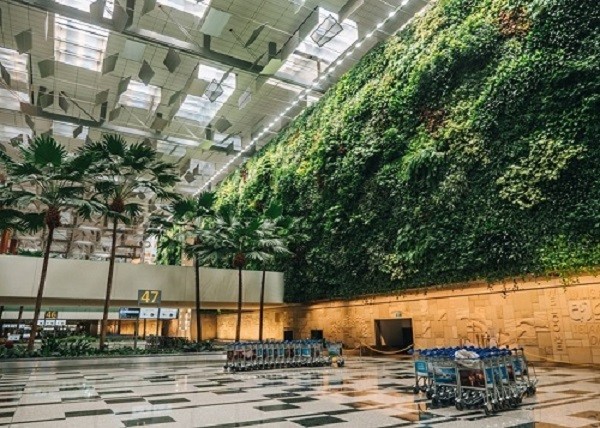 The refreshed Green Wall at T3, inspired by the rainforest canopy
Revamping the Green Wall took almost a year, as most of the work could only be carried out between 1am and 5am each day, both for safety reasons and to prevent disruptions to terminal operations. The Baggage Operations team had to carefully set which baggage claim belts could be used, while the mechanical and electrical engineering team as well as the facilities management team worked together to ensure that operations continued smoothly and that passengers continued to enjoy the Changi Experience in the terminal.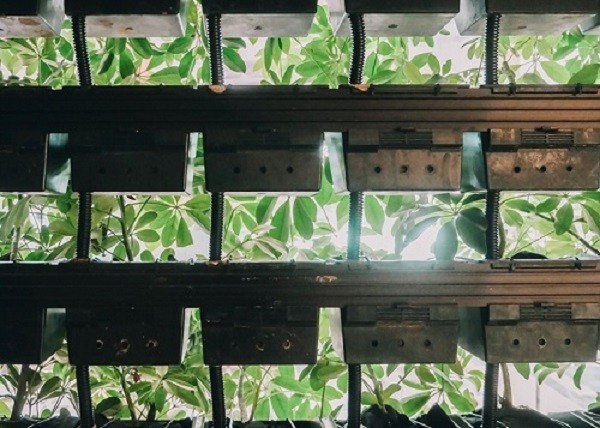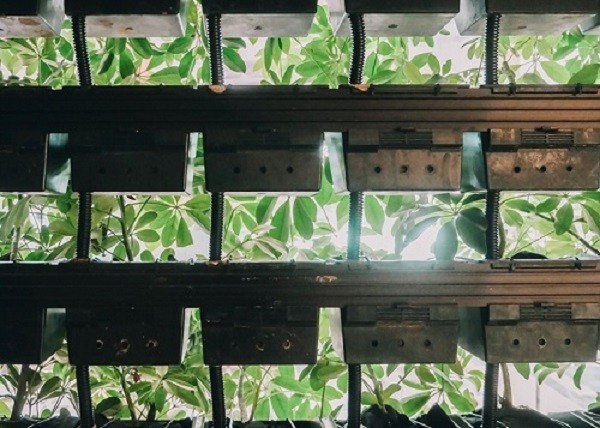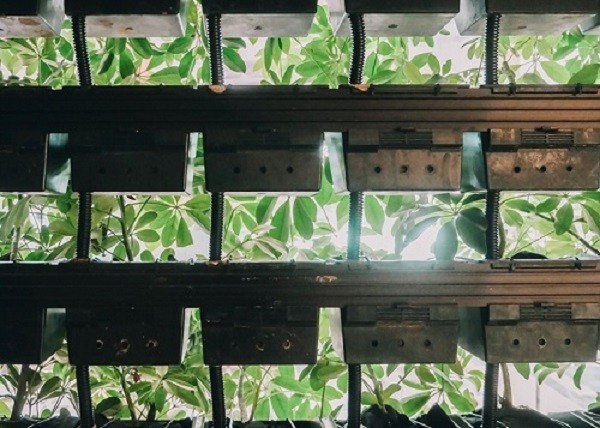 Dispensers pushed out water and fertiliser directly into each potted plant
The Tech behind the Green
One of the Green Wall's most significant improvements is its automated irrigation-and-fertiliser system. The technology automatically delivers a precise measurement of water and fertiliser to each plant pot, significantly reducing wastage and manpower needs.  
In a few months, visitors to T3 can also look forward to a mesmerising light show at night, where twinkle lights imitate the glow of fireflies in the dark, said Ashraf.
As Changi Airport continues to add capacity with new infrastructure like Jewel Changi Airport and Terminal 5, it will continue to improve its existing terminals as keeping all its buildings refreshed is important to ensure a consistently enjoyable experience for travellers, no matter what the terminal.