How Changi creates a safe but positive transit experience
Amid travel restrictions and reduced air travel this year, transit passenger services in Singapore have been gradually resuming since June and Changi Airport Group (CAG) had prepared to receive passengers safely through the setting up of Transit Holding Areas (THAs). Additional precautions were taken to protect the safety of staff and all passengers such as ensuring a dedicated team of staff at the THAs to avoid any possible cross-contamination, and temperature-taking at the entry point.
Two months down, more travel routes have re-opened, with cities in more than 20 countries approved for transit flights through Singapore. As a result, the volume of total weekly transfers facilitated through Changi Airport has since increased by more than six times. As of 25 August 2020, more than 14,000 transit passengers have passed through Changi since June.
Changi Journeys takes a closer look at the new transit experience at Changi and how it has changed since it started.
Creating a more comfortable environment
Even with additional safety precautions taken during this period, ensuring that passengers have a stress-free and positively surprising experience has always been key to Changi. To create a more comfortable environment at the THA, several enhancements have been introduced.
As passengers step into the THA, they are greeted with complimentary beverages and a travel essentials pouch comprising an eye mask and a dental kit. Some much-needed hydration and a small practical gift almost never fail to delight.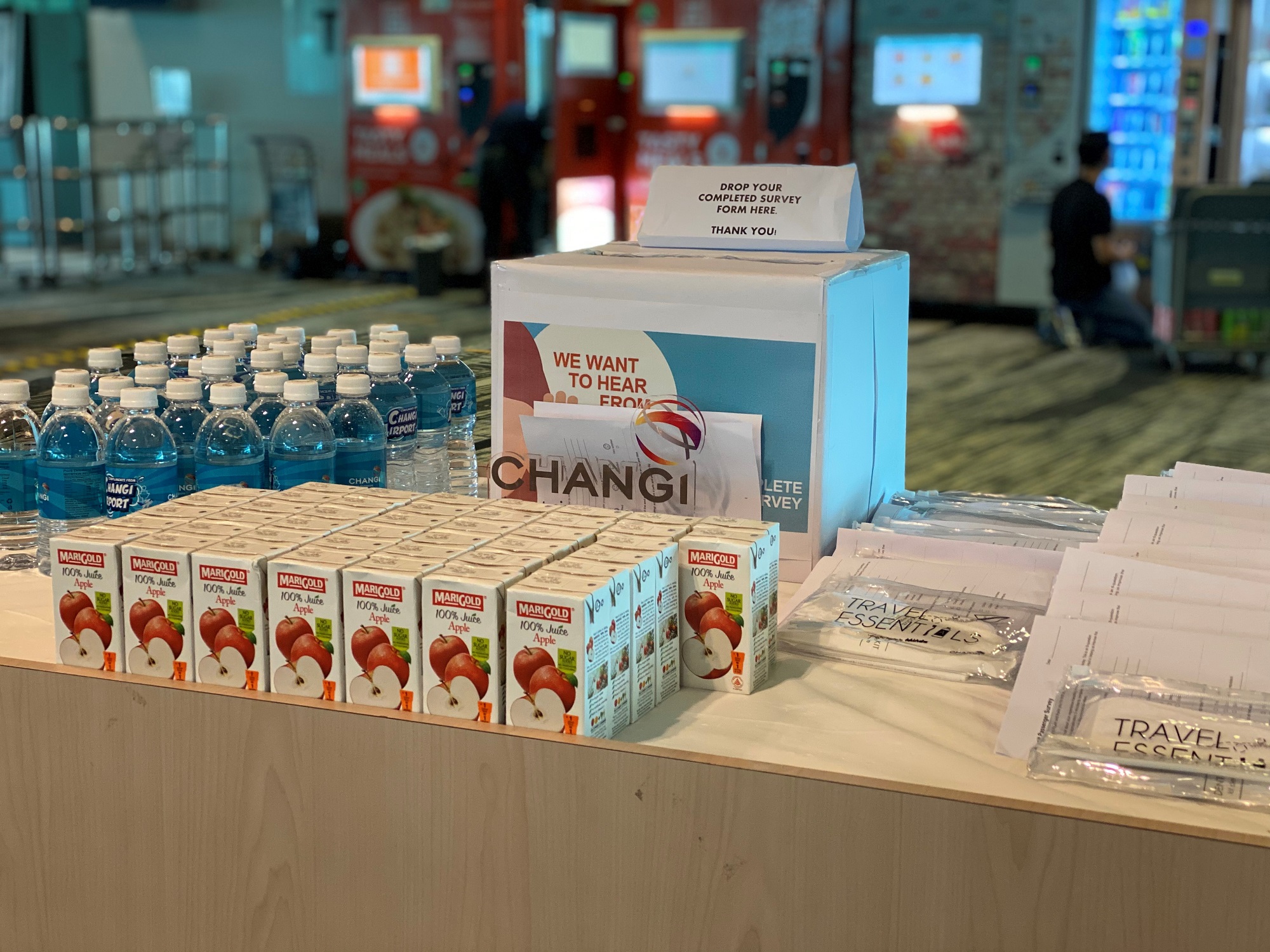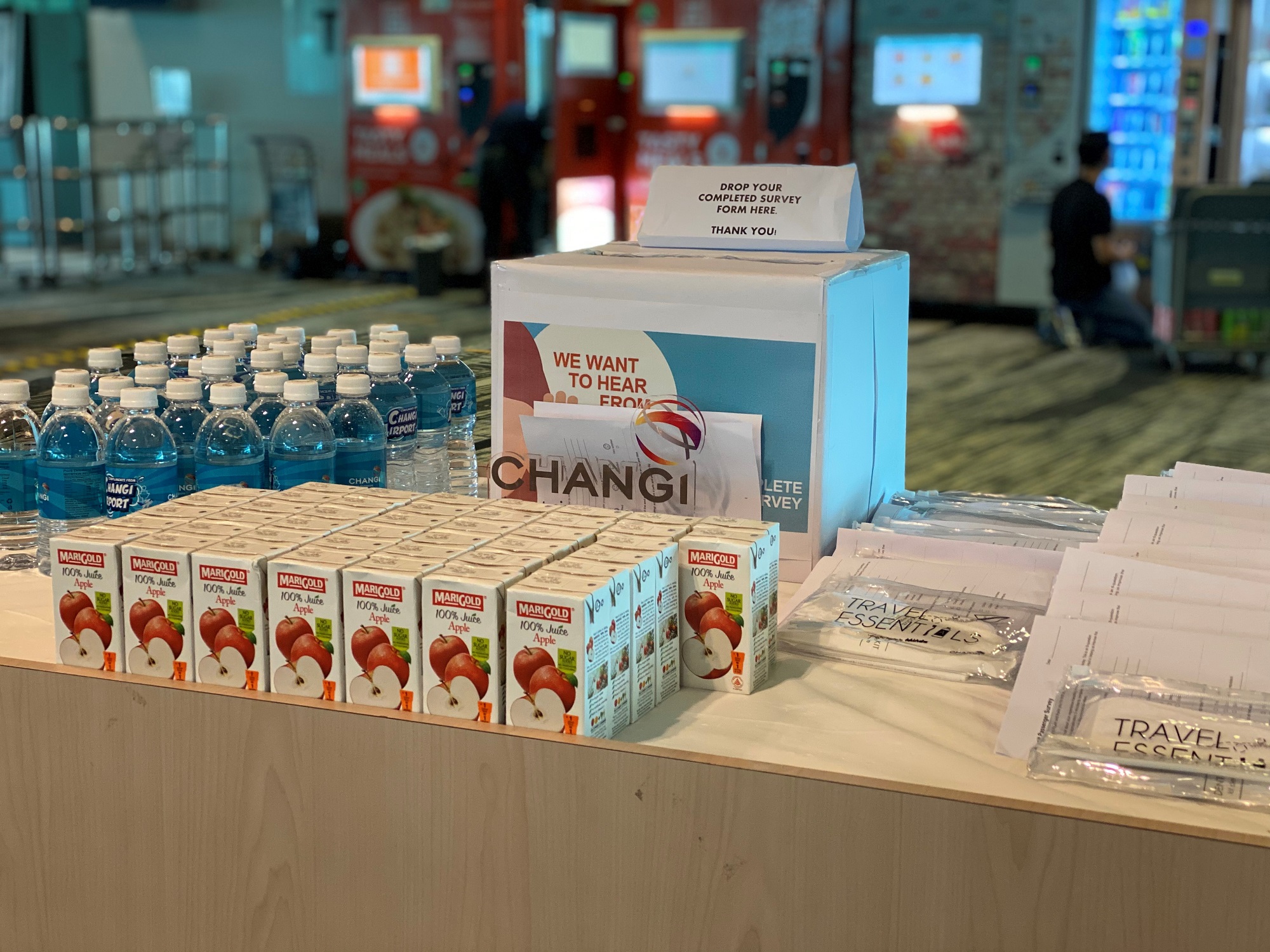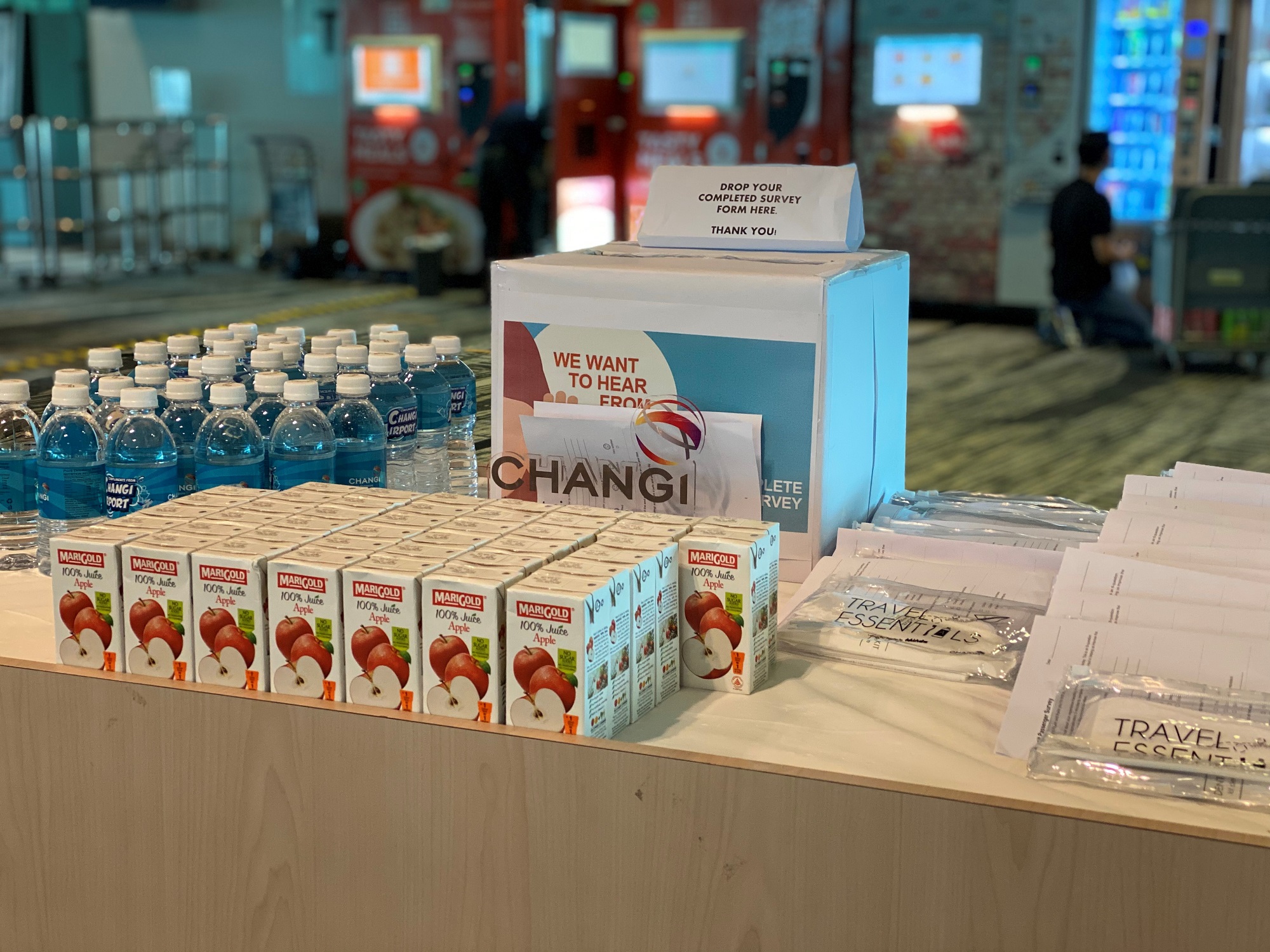 Complimentary beverages and a travel essentials pouch are available for THA passengers. They are also provided a form where they can leave their feedback about their experience at Changi.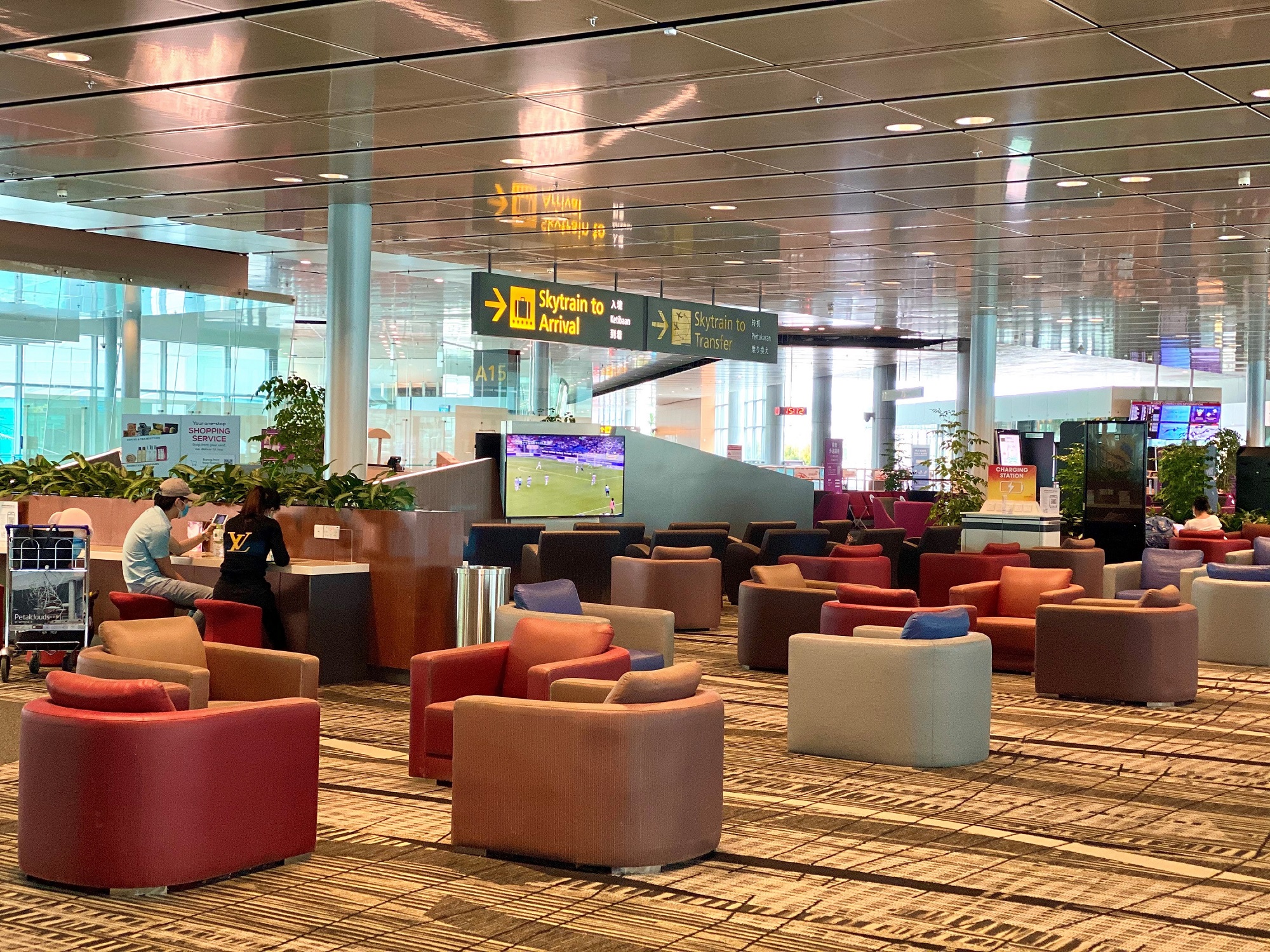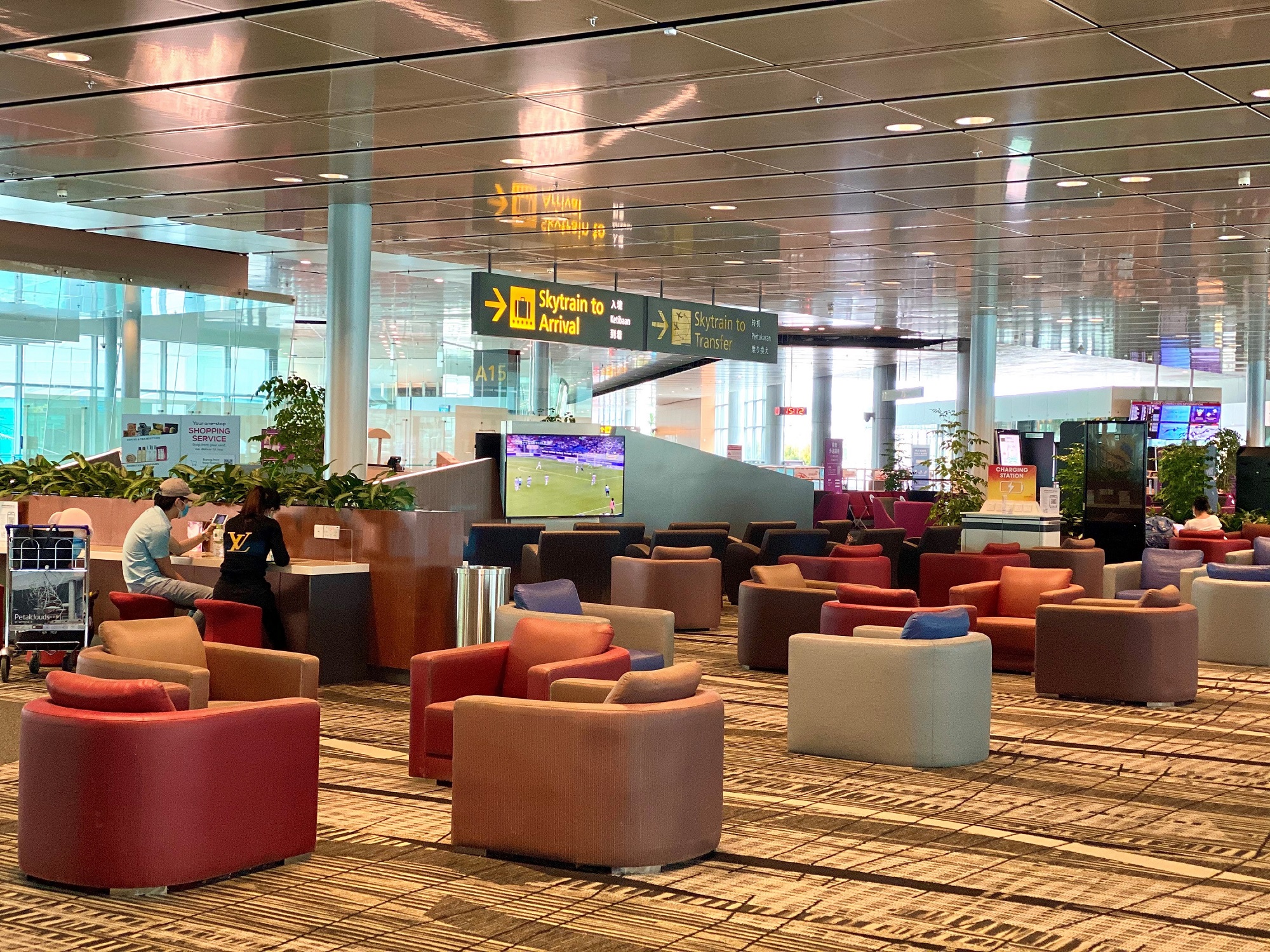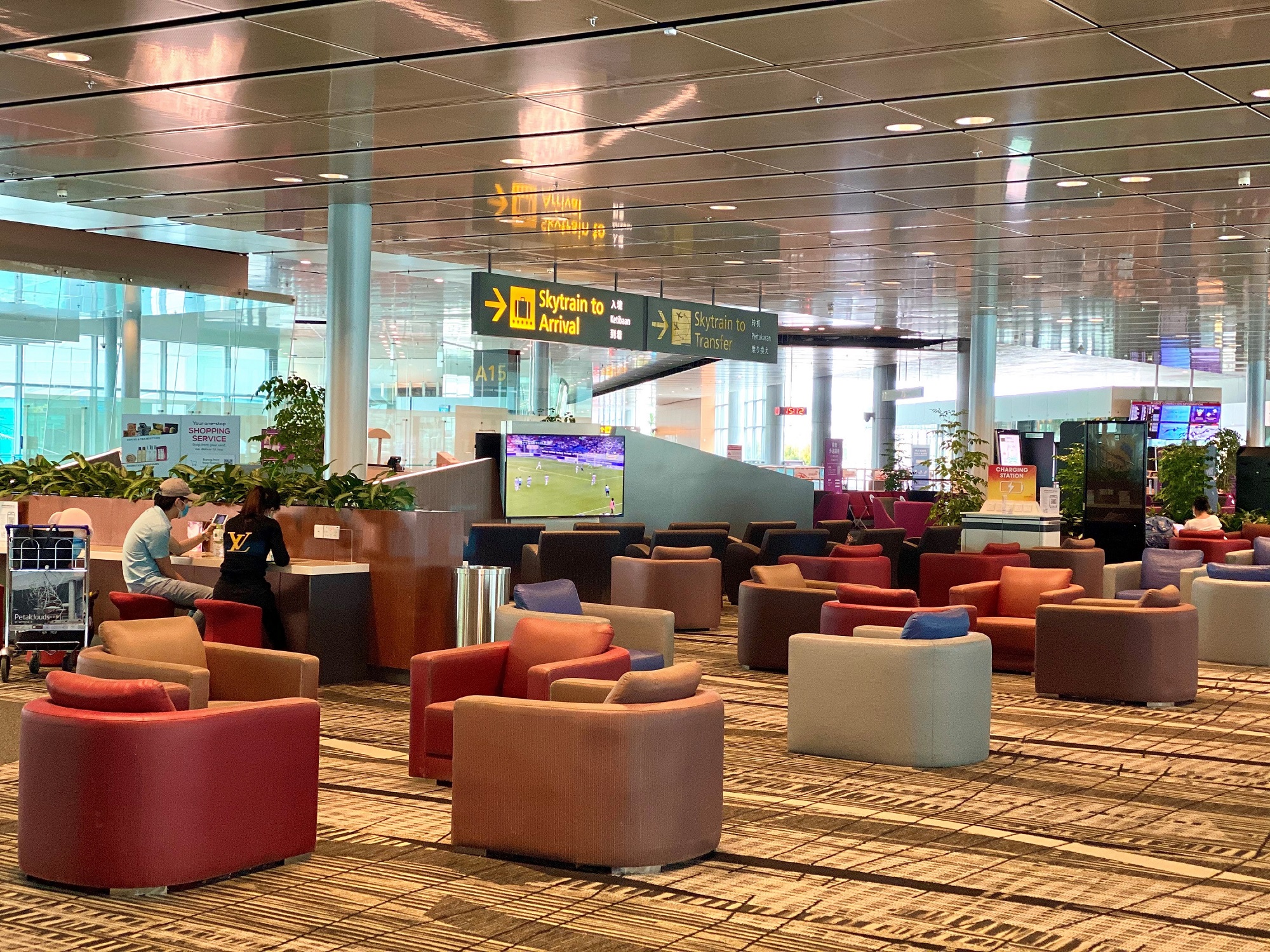 Passengers waiting for their next flight in the THA can enjoy comfortable seating, snooze areas, light entertainment and a play area.
Central to the Changi Experience are the Changi Experience Ambassadors (CEAs), who are at the THA round-the-clock to assist passengers with their needs.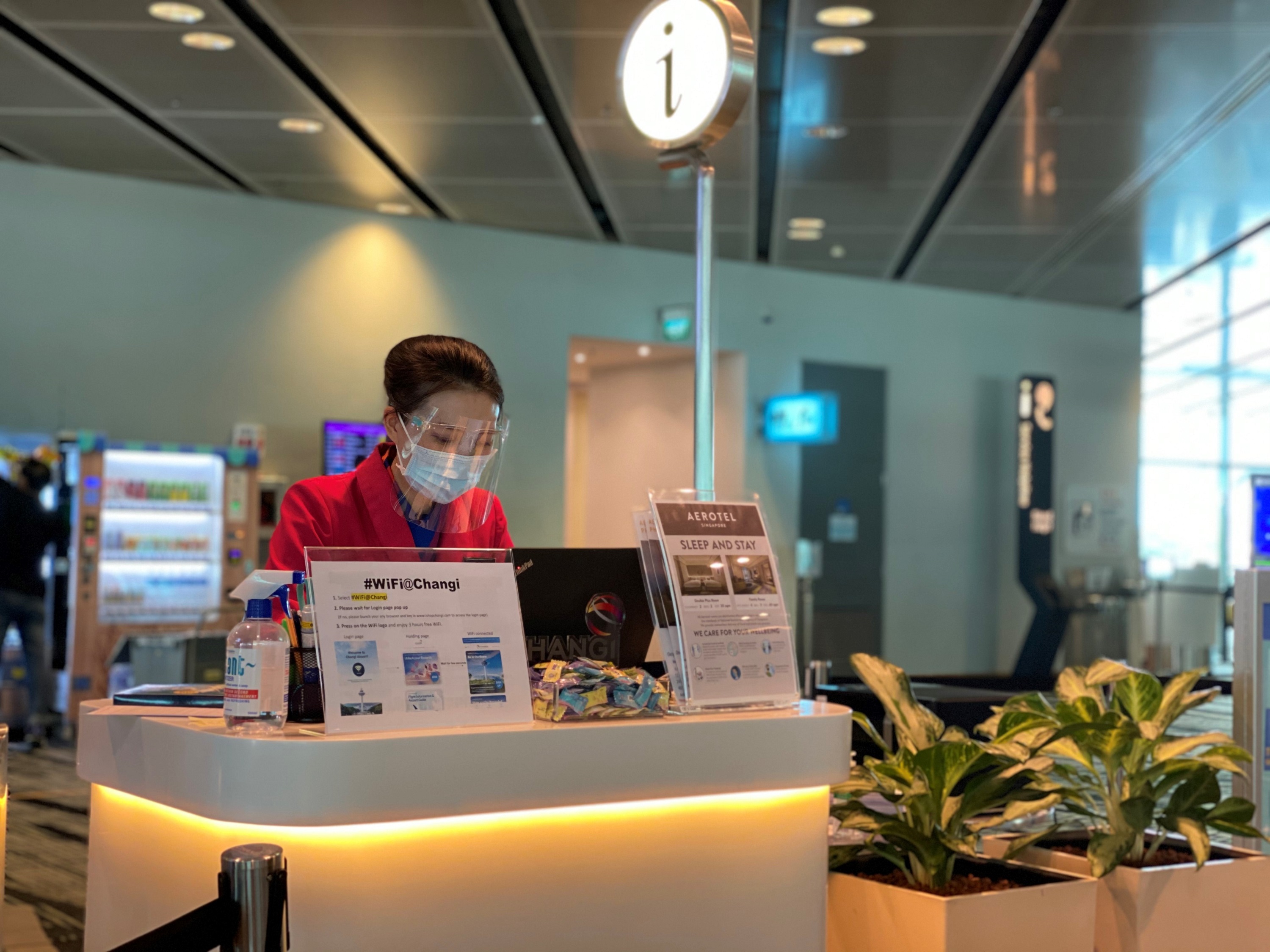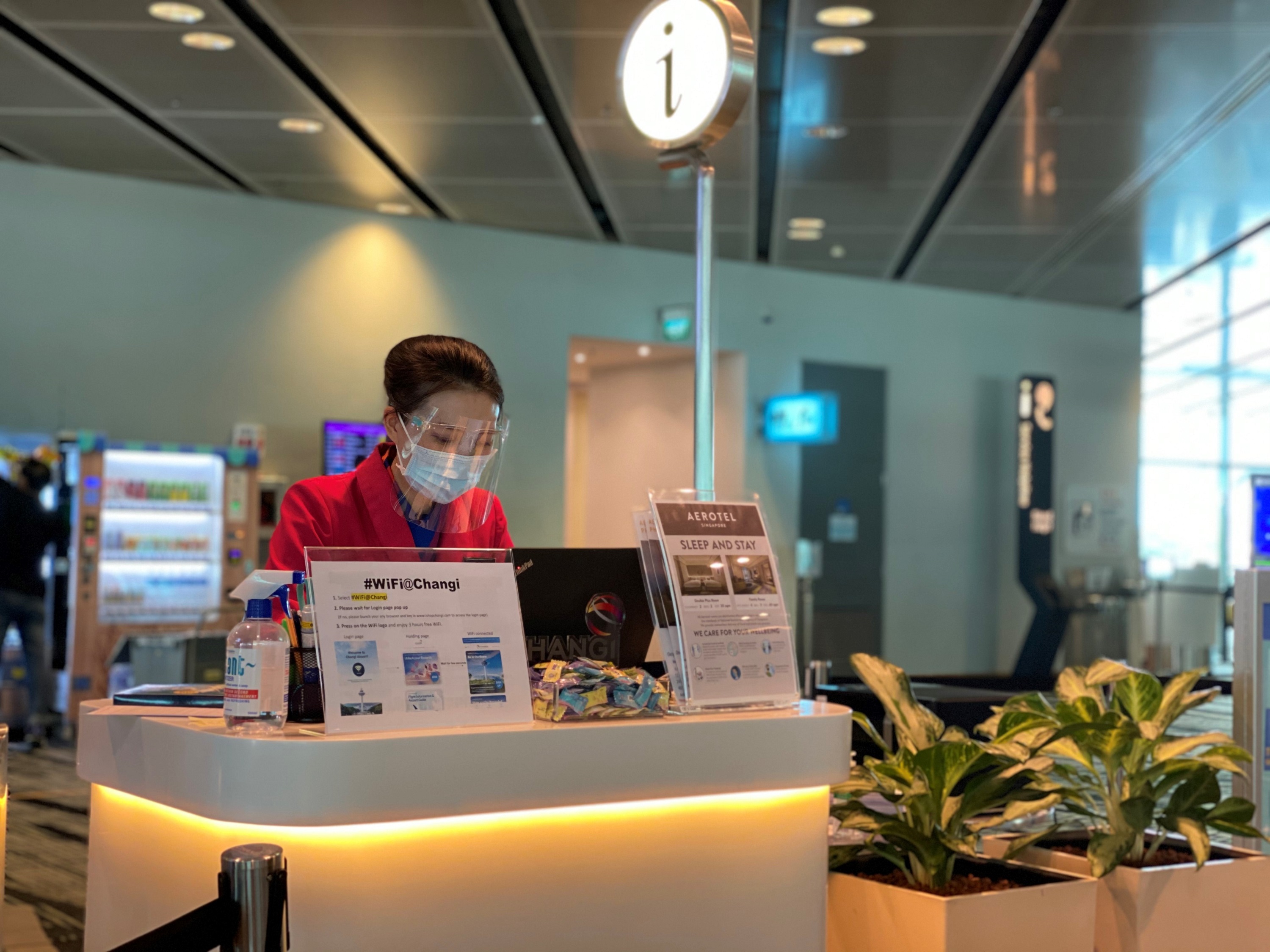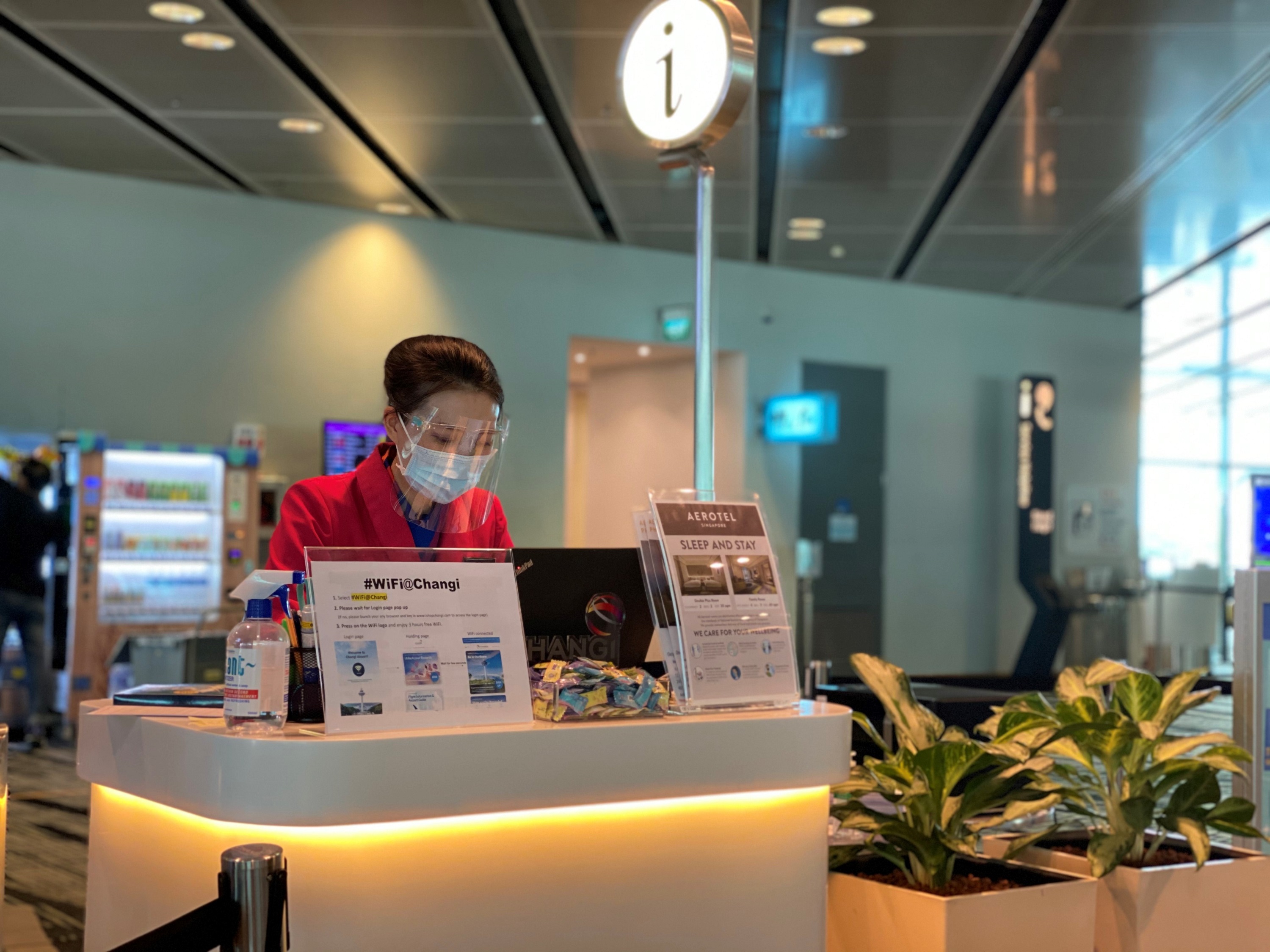 From helping passengers book a stay with the transit hotel to patiently explaining the safety precautions at the THA to allaying the concerns of passengers, CEAs go the extra mile to ensure every passenger at the THA is well taken care of.
"It tends to be a little colder at night as there are fewer passengers around," CEA Elma Ma said.  Hence, apart from increasing the temperature at the THA at night, the CEAs also go around to offer blankets and neck pillows to passengers who may need them. Music levels are also lowered and the lights dimmed to provide a more comfortable resting environment for passengers.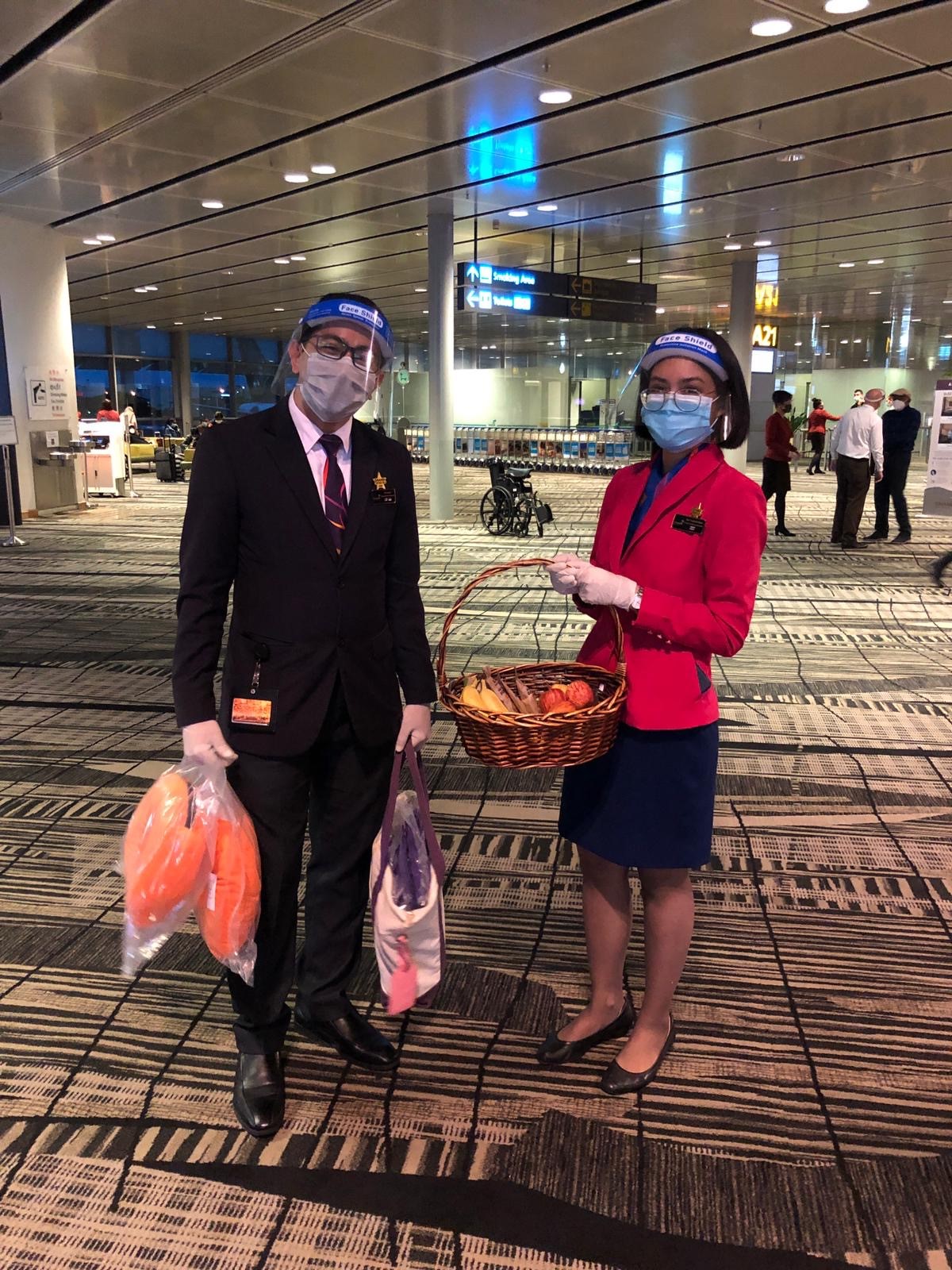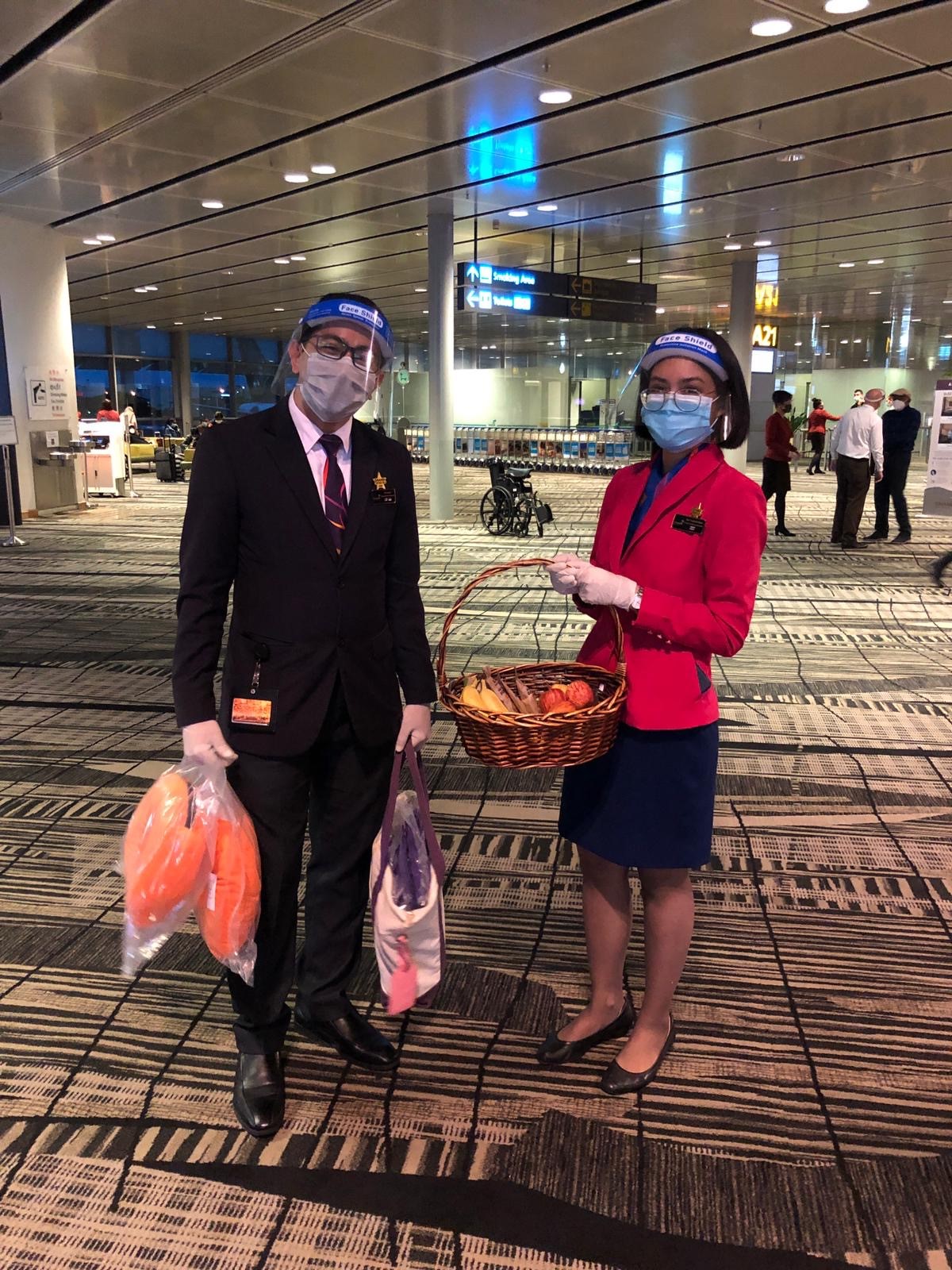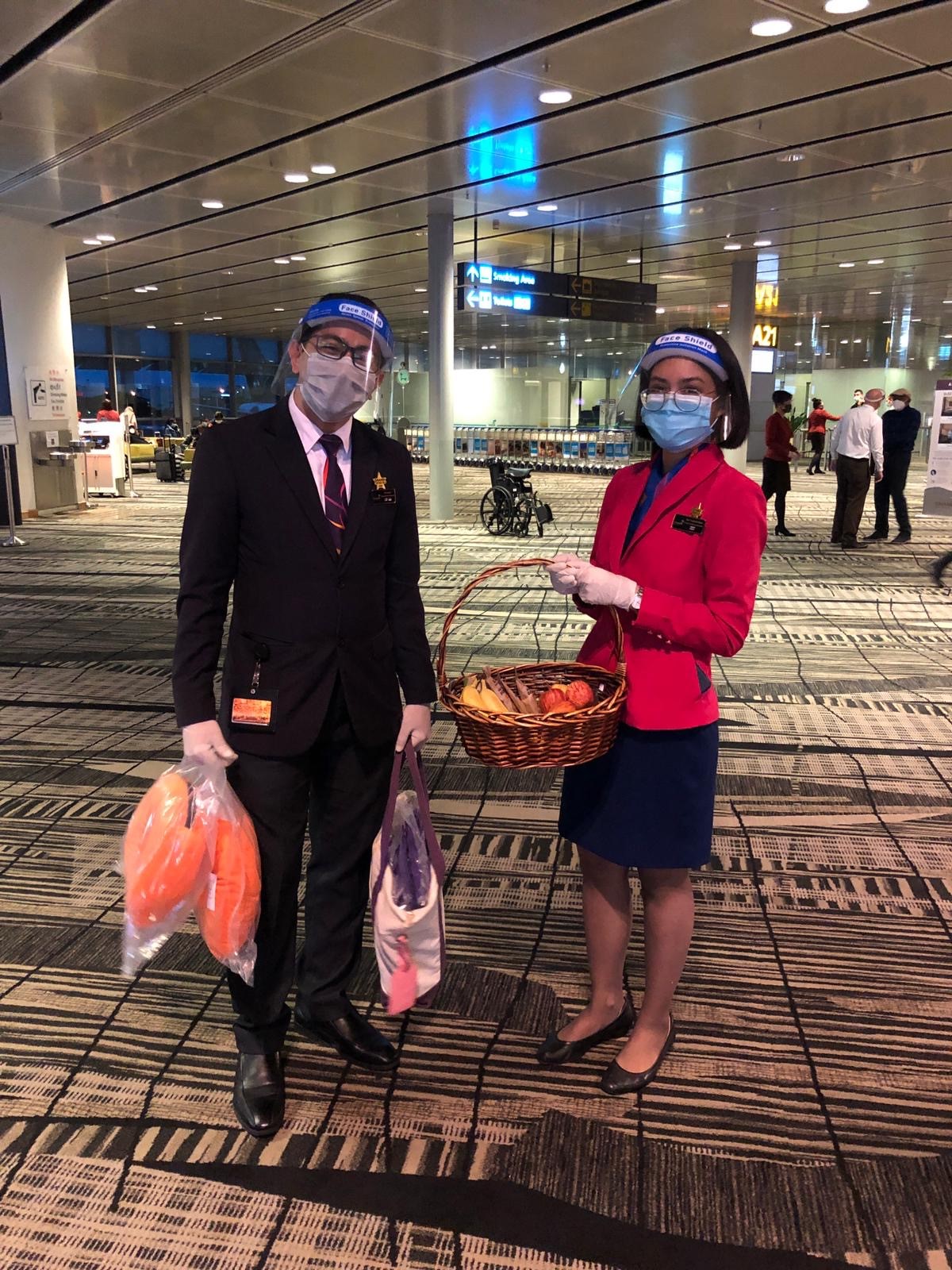 CEAs go around the THA periodically to remind passengers to keep a safe distance and wear their masks. They also look out for passengers, such as giving out blankets to those feeling cold and neck pillows to children.
When asked about how she feels working at the THA compared to the terminals, Elma Ma commented, "The work is very different, but I feel happy that I can engage passengers and make their transit here as pleasant as possible."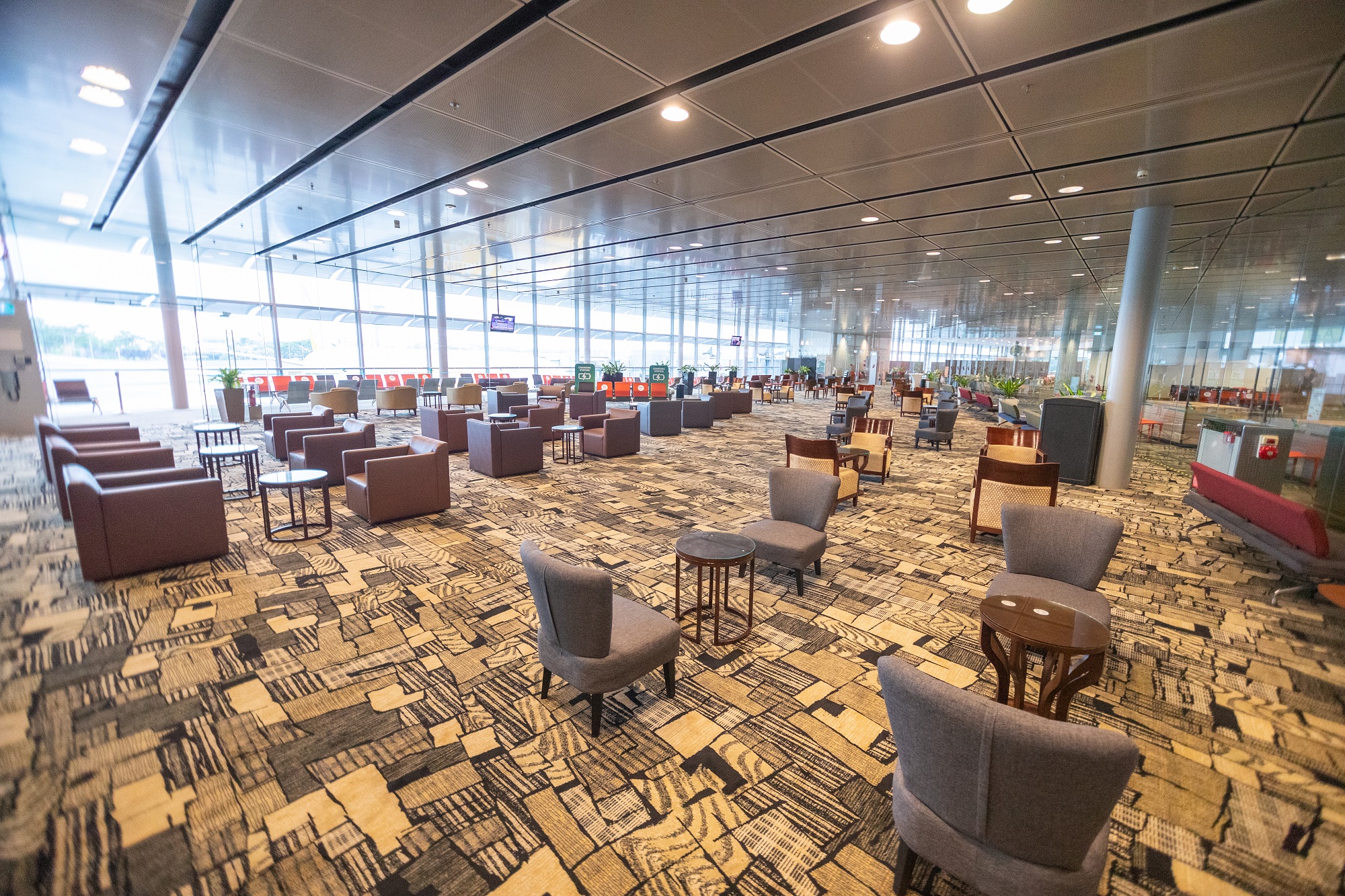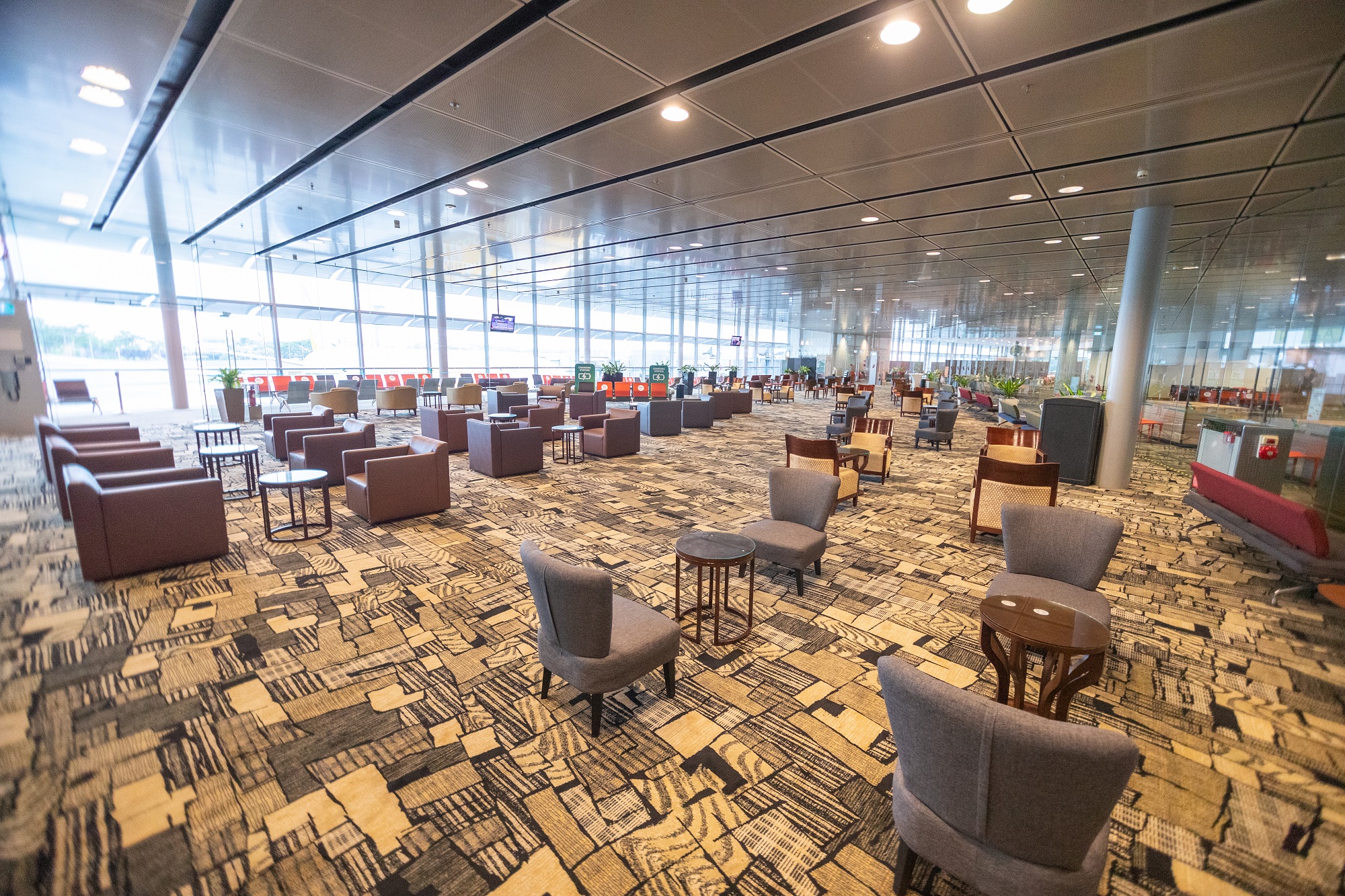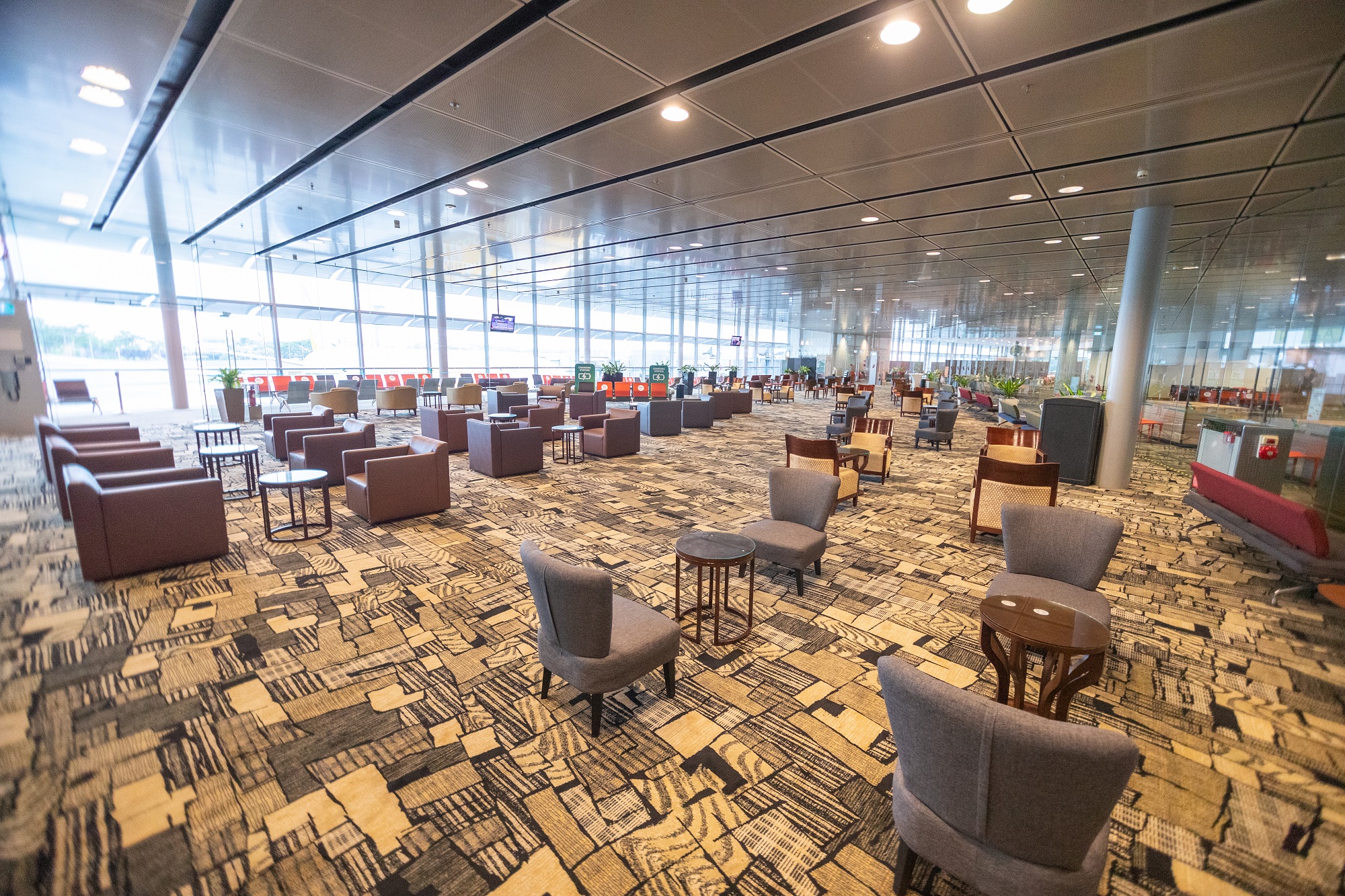 Airline premium passengers who prefer a more enclosed space can find more rest areas in the premium waiting area within the THA. Quick meals, snacks and drinks are also served here.
For passengers who have a long layover, they may also wish to book a stay at the transit hotel.
"This has been quite popular, so we have worked with government agencies to increase the number of rooms available for passengers who wish to rest in their own individual space," said Natascha Phua, Manager of Departure Experience at Changi Airport.
More food and shopping options for transit passengers
For many, having a hot meal after a long flight is important, especially if their layover is long. Thus, more food options have been brought into the THA, ranging from snacks, beverages and full meals.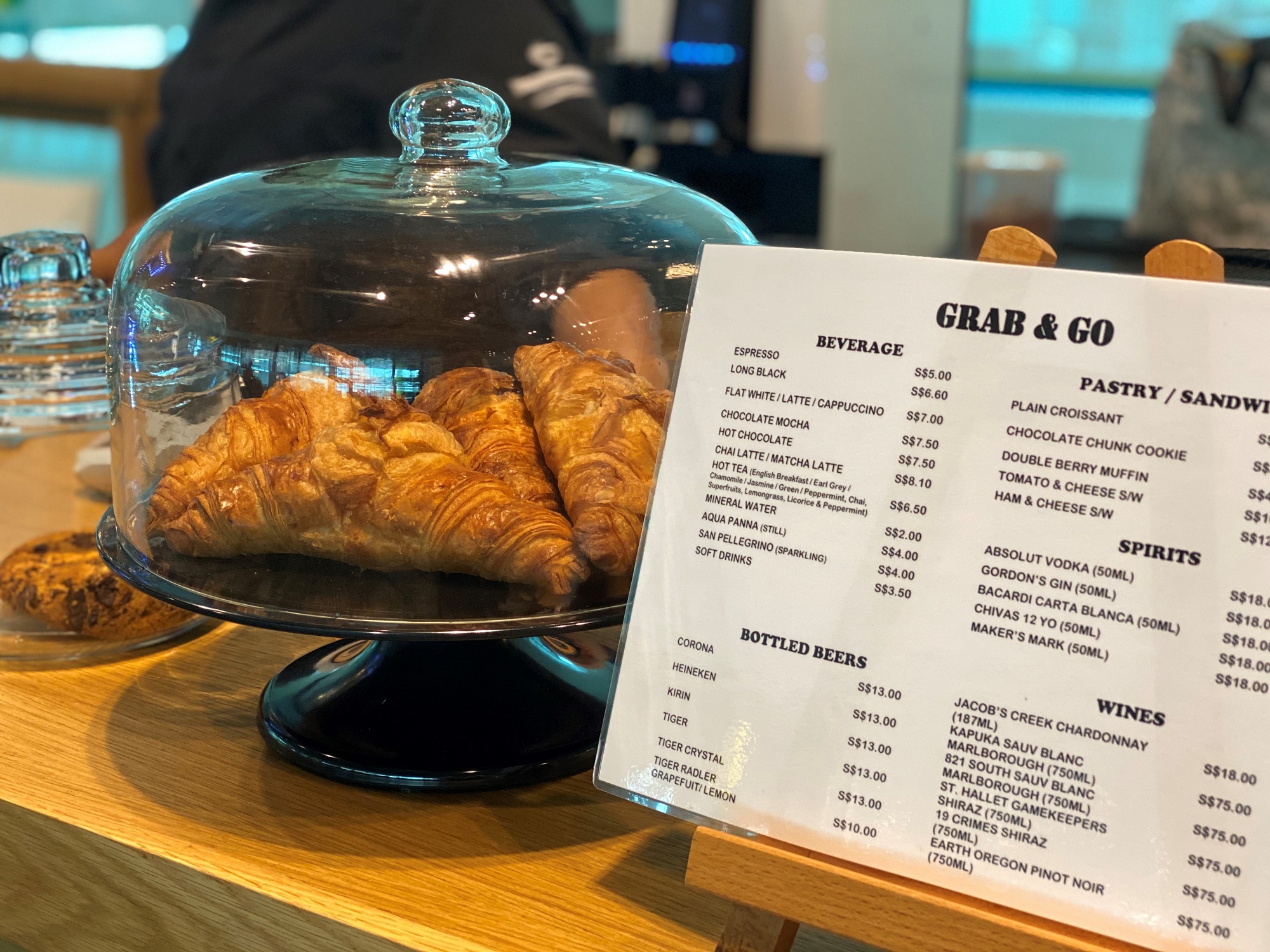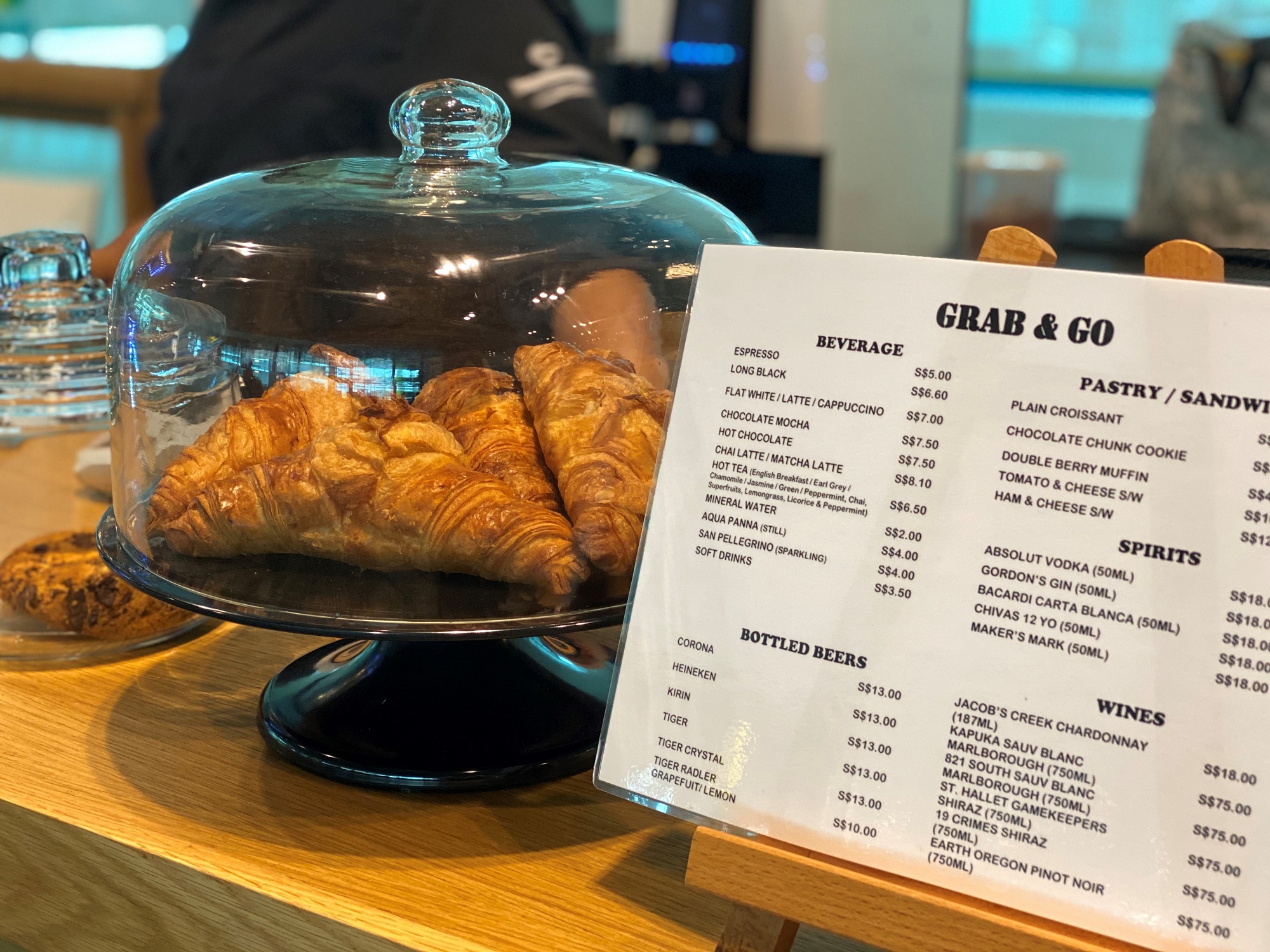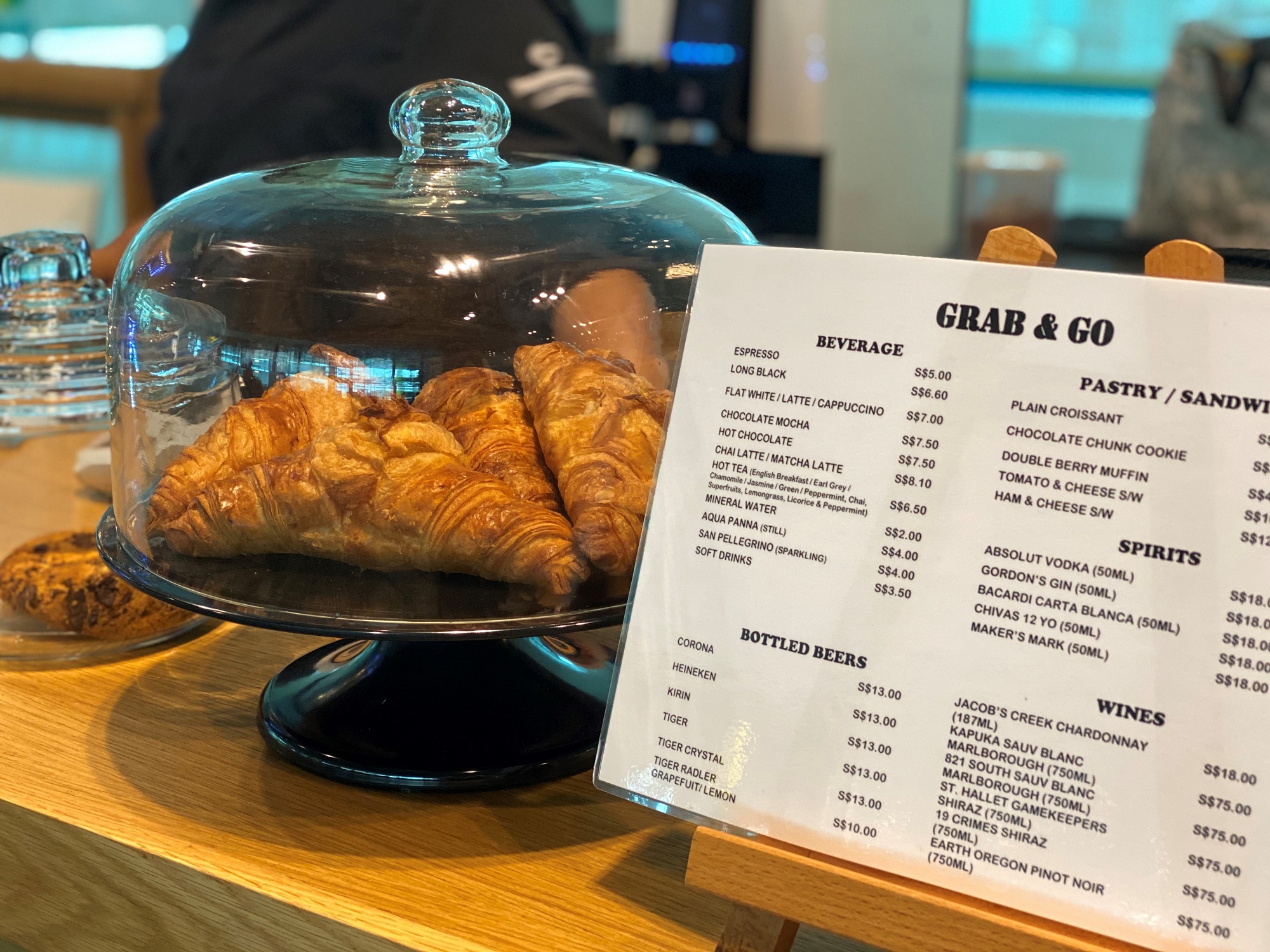 Fresh daily bakes including pastries and sandwiches are available at the THAs for passengers to grab and go, along with a cup of hot coffee. Passengers can also get alcohol, or order from an expanded menu including burgers and pizzas, and have their meals delivered to the THA.
Food and beverage vending machines, which has been a popular option among passengers, have also been added to provide more variety.
New vending machine Bobo Café serves hot meals such as Spaghetti Aglio Olio, Vegetable Fried Rice, and an assortment of finger food.
Passengers can also order meals from a greater selection of F&B outlets at Changi through an app or website that offers food delivery services to the THA. The range of restaurants and cafes now includes Tai Cheong, Old Town White Coffee and Terminal 1 Plaza Premium Lounge in addition to I Love Taimei, Pontian Wanton Noodle, Hudsons Coffee and Wolfgang Puck.
For those looking to make duty-free purchases, they can also shop from an expanded variety of over 15 brands and tenants using Changi Airport's shopping concierge service
"Feedback has been positive based on the surveys we have conducted," said Natascha. "It was encouraging to receive praises from passengers, many of whom appreciate the service levels at the THAs and the help rendered by the CEAs."
This is echoed by passengers who have commended staff who went over and above to help them with their needs, leaving them with "a positive experience in a stressful time".  
Natascha added, "Passengers can expect further enhancements as we continue to work on passenger feedback, innovating to serve passengers in a well and safe manner as travel restrictions ease."