How Changi Airport strives for environmentally sustainable operations amid the Covid-19 crisis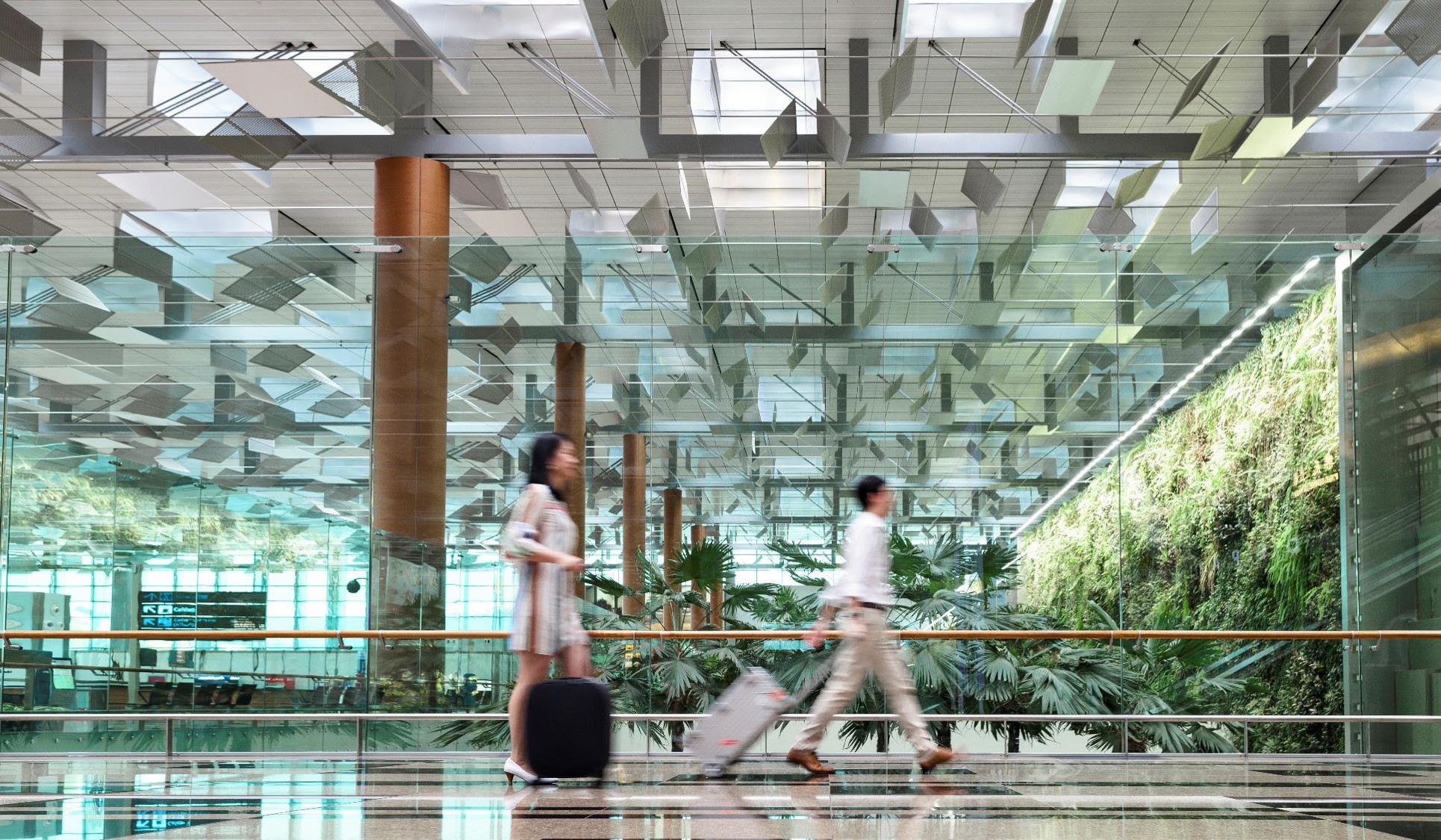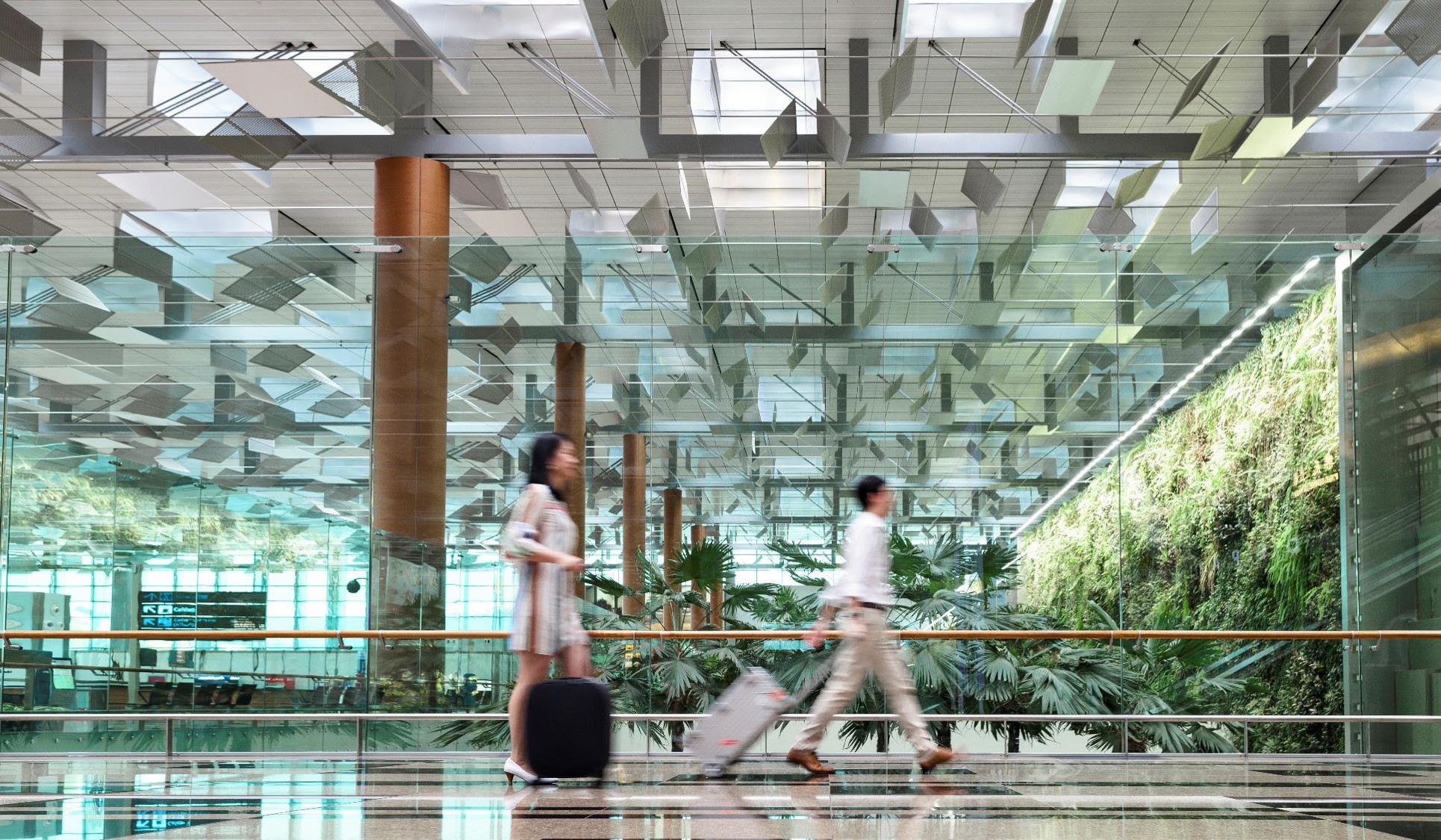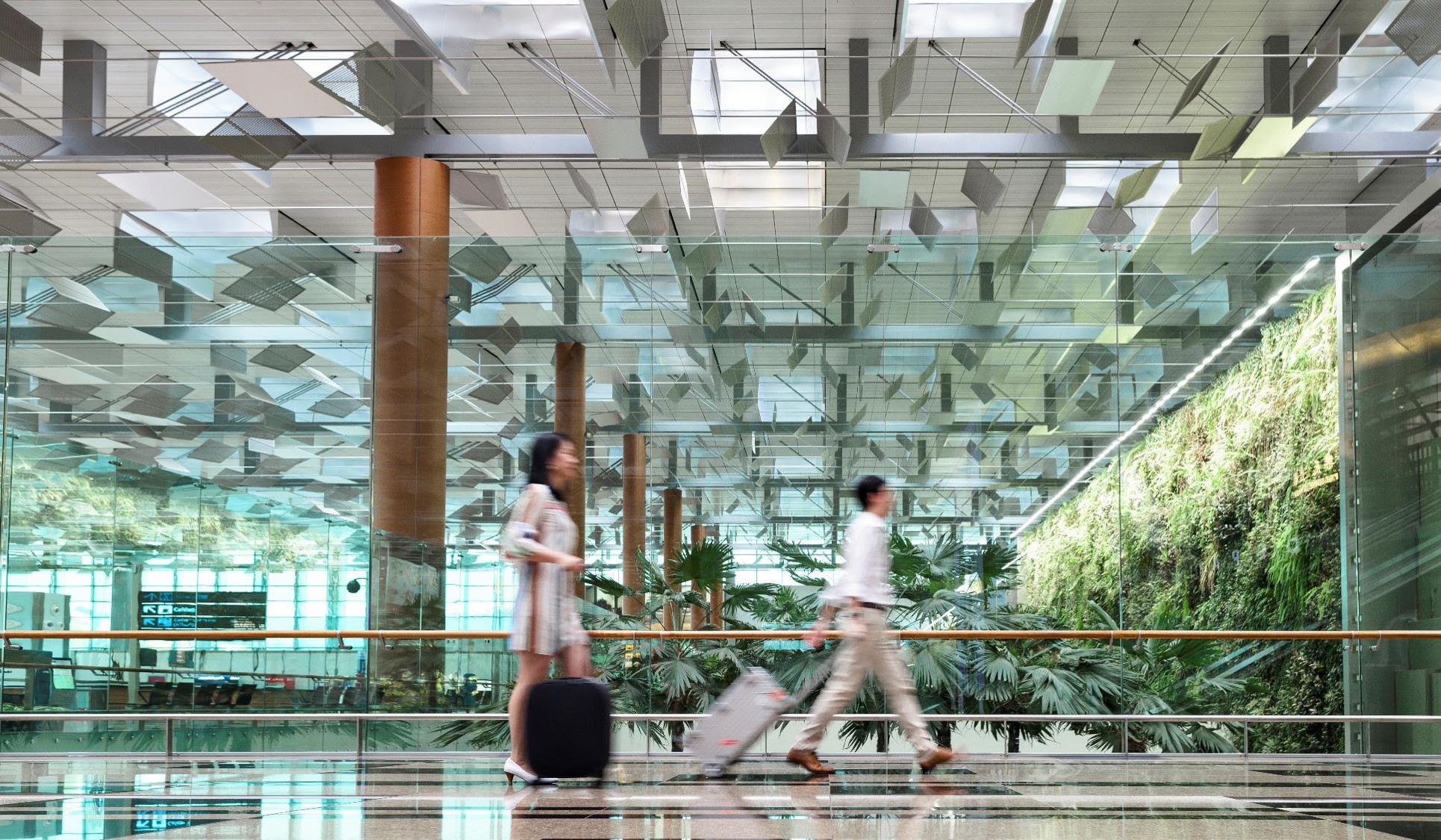 Even as Covid-19 continues to disrupt lives all over the world, Changi Airport Group (CAG) keeps the airport running – for the safe passage of travellers looking forward to reuniting with loved ones, and to keep supply chains open. Through it all, CAG saw the importance to operate Changi in an environmentally sustainable way through energy, water and waste management.  
Zero carbon growth till 2030
CAG has committed to a target of zero carbon growth till 2030, capping absolute emissions at 2018 levels even as Changi gets ready to serve more passengers upon Covid-19 stabilisation and recovery.  In addition, CAG is striving towards net zero growth by 2050 as a longer-term aspiration.  
Some ways to achieve this goal are to replace or upgrade assets to newer, more energy efficient systems, exploring new technologies that boost energy efficiencies, and improving operational workflows and processes to conserve energy. In financial year 2020/21, CAG's electricity consumption was about 240,000 MWh, almost half of that used in the previous year. This was due to the drastic drop in passenger traffic and closure of Terminals 2 and 4.
Among the various airport systems, air-conditioning consumes the most electricity in Changi's terminals. At a regular review, CAG's engineering team found that using Electronically Commutated (EC) fans in Changi Airport's air-conditioning units would be a more sustainable longer-term solution than the current conventional alternating current (AC) fans.
Needing fewer operating components than their traditional counterparts, EC fans are easier to maintain and more reliable to operate. More importantly, their built-in variable speed controls enable fan speeds to be adjusted in smaller increments, enabling lower power and in turn, significant energy and cost savings.



The EC fan (left) is more reliable to operate and provides a more uniform air flow compared to the AC fan (right) (air flow shown in red and green)
With this, the team installed a total of 48 energy-efficient EC fans in the airport's air-conditioning systems, replacing AC fans and reducing energy consumption by 25%. These fans have been distributing a more uniform stream of cool air (another advantage of EC fans) to areas such as gate holdrooms and public sky train lobbies across Terminals 1 to 3 since 2020, creating a quieter and more pleasant experience for all Changi Airport users.
NEWater forms majority of water consumption
CAG is also committed to building a water-resilient future. Its approach is focused on reducing water consumption and improving efficiencies in water usage.
In the financial year, CAG used about 1.3 million cubic metres of water across its four terminals, a 60% decline year-on-year, due to less business activities. NEWater, treated reclaimed wastewater produced by Singapore's Public Utilities Board, formed 66% of total water usage at the airport. NEWater is used for non-potable activities such as in cooling towers and toilet flushing.
To reduce water usage, CAG replaced some 172 manual taps in the washrooms in Terminals 1, 2 and 3 with contactless taps. The new taps discharge only two litres of water per minute, compared to five litres per minute for the older manual taps, translating to nearly 3,600 cubic metres of water saved annually. CAG went one step further by recycling the manual taps, collecting close to 100kg of brass.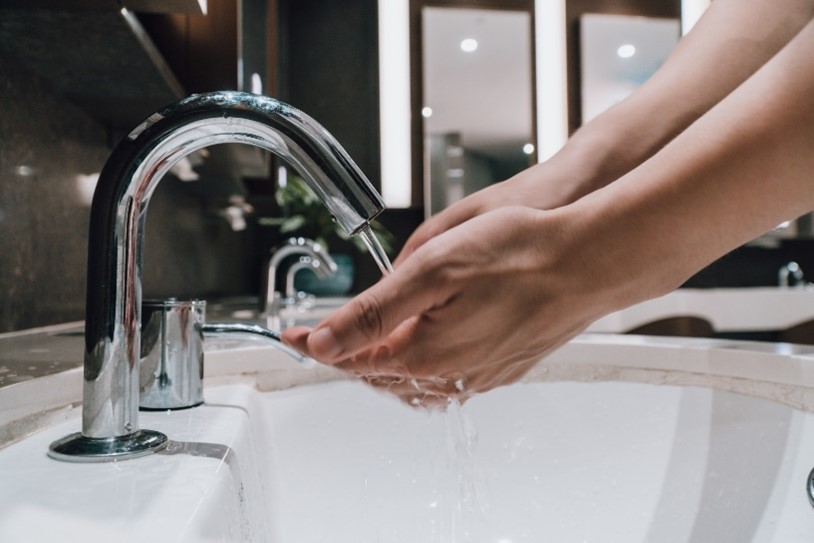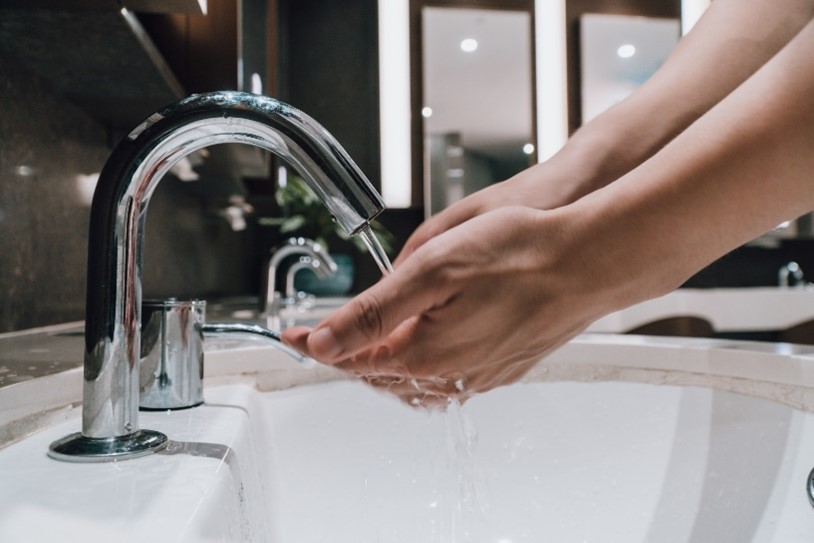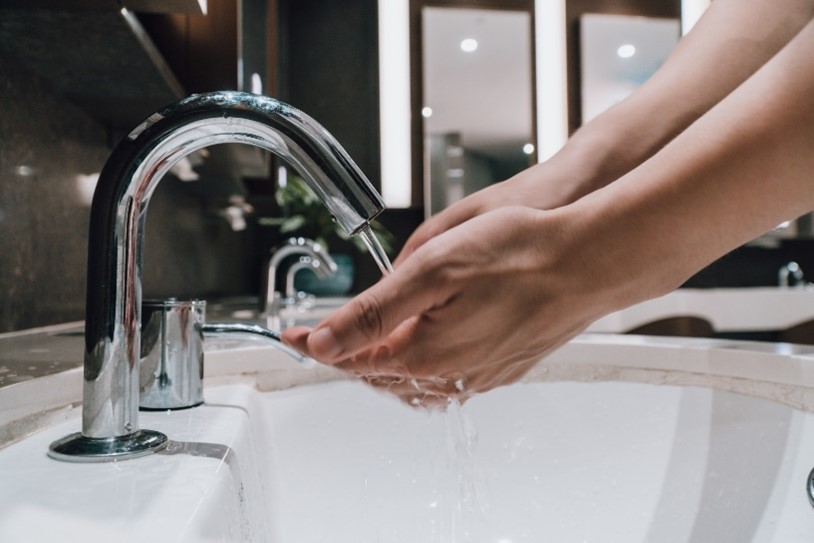 The contactless taps in Changi's washrooms discharge water at less than half the rate of traditional manual taps
Record amount of electronic waste recycled
With lowered business activities, less waste was also generated in Changi's terminals, registering an 82% reduction from the previous year. Of the 2,920 tonnes of waste generated, 11% was diverted from incineration.
In 2021, the Singapore Government announced a national target to reduce waste sent to landfill per capita per day by 30% by 2030, as part of Singapore's Green Plan 2030. In tandem, CAG will be reviewing its waste reduction targets and develop a roadmap towards more recycling and waste diversion from incineration.
CAG also promotes circular economy practices for its operations to generate value from waste. In one of a series of electronic waste (e-waste) collection drives, 800 point-of-sales systems and their associated accessories from across Changi's retail and F&B outlets, such as printers and monitors, were replaced and upcycled. In all, CAG recycled nearly 15,000 kg of e-waste in the year, an increase of 68% from the previous year and a record so far.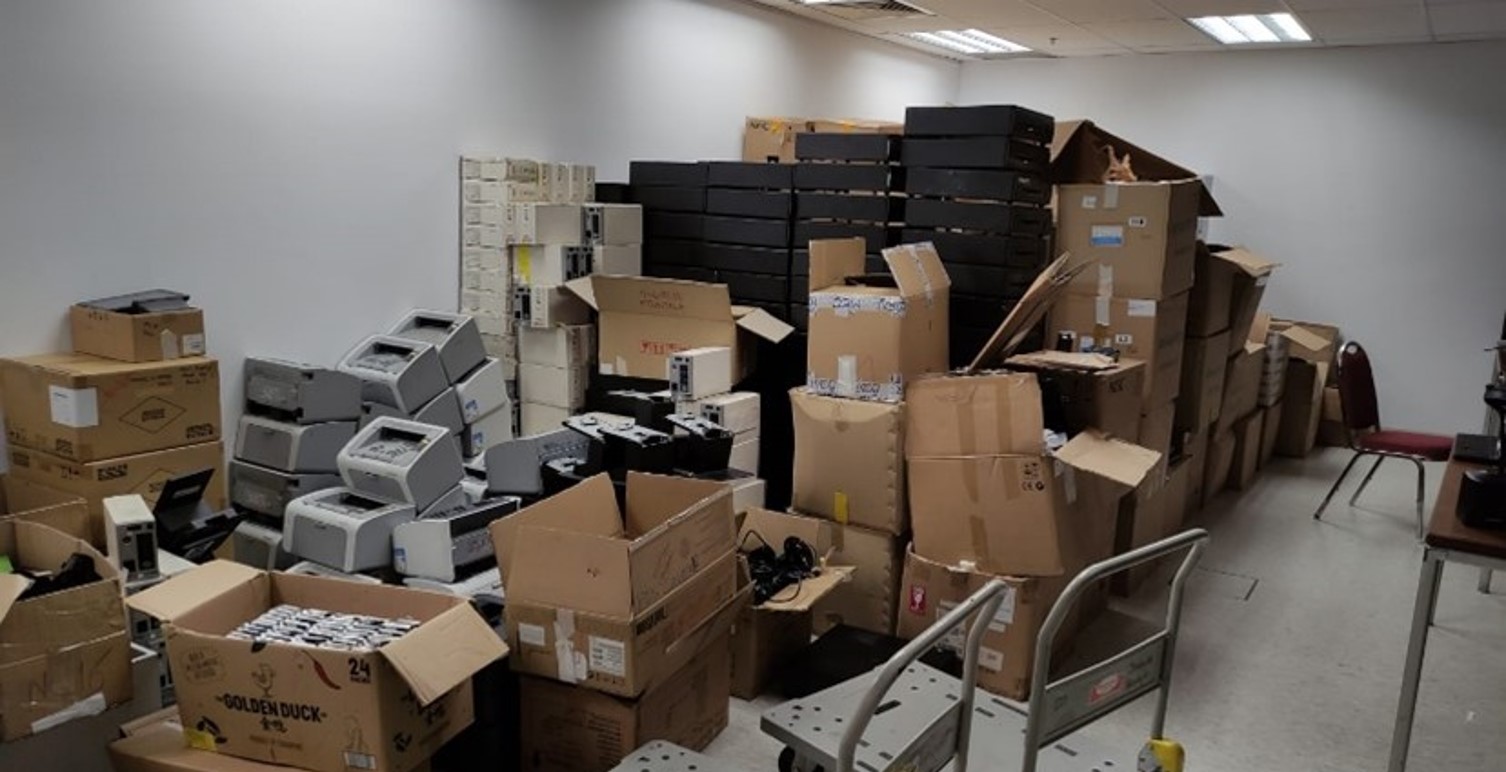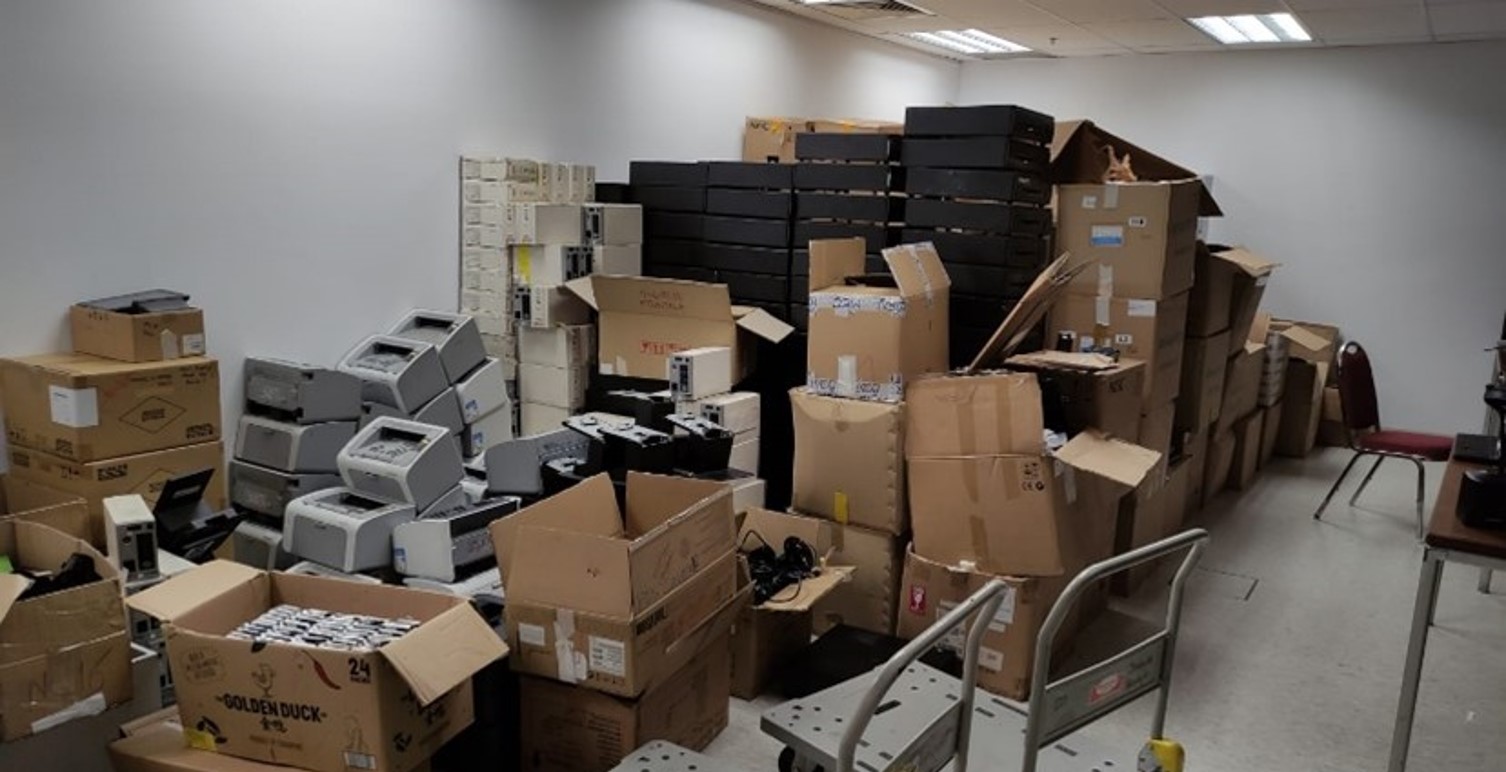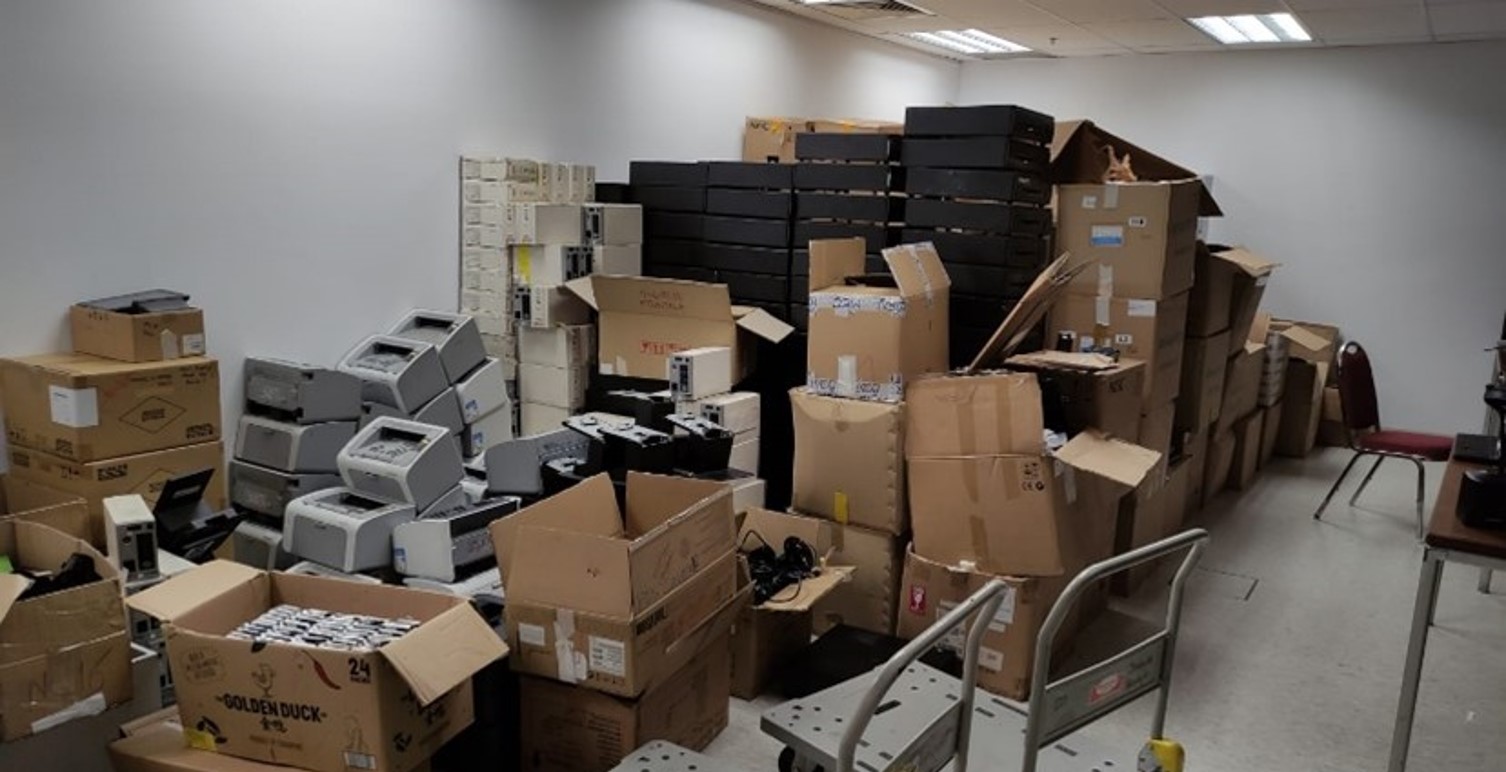 CAG recycled a record 15,000kg of e-waste such as these POS machines and accessories
Despite the challenges brought about by Covid-19, CAG is determined to connect the world sustainably and responsibly. Following its efforts set in motion prior to the pandemic, it will continuously look at how it can strengthen its systems and processes as well as unlock innovations to reduce its environmental impact.