Terminal 4 Breaks New Ground for Changi
Terminal 4 (T4), which began operations on 31 October 2017, will turn 1 in two weeks' time.
Since it opened, the terminal has won many accolades both locally and overseas. These include Design Of The Year in the President's Design Award 2017/18, the Universal Design Mark (Platinum) Award by the Building & Construction Authority, and the Singapore Good Design (Platinum) Award by the Design Business Chamber Singapore.  
Internationally, T4 was conferred a special prize in the Prix Versailles Architectural Award for South Asia and the Pacific 2018. These awards recognised not only the architectural excellence of the terminal, but the design thinking put into the systems and processes at T4.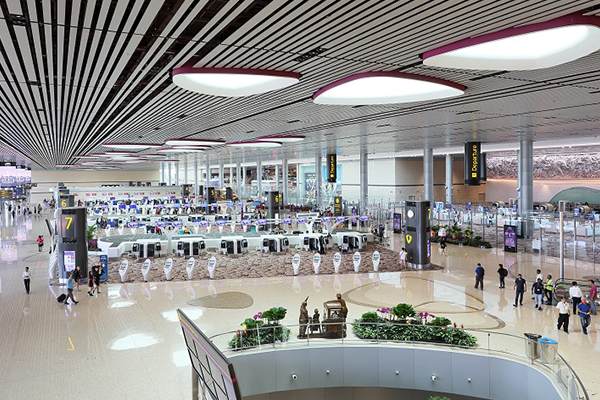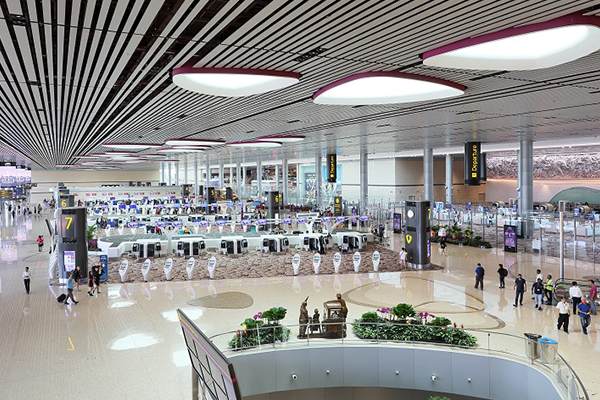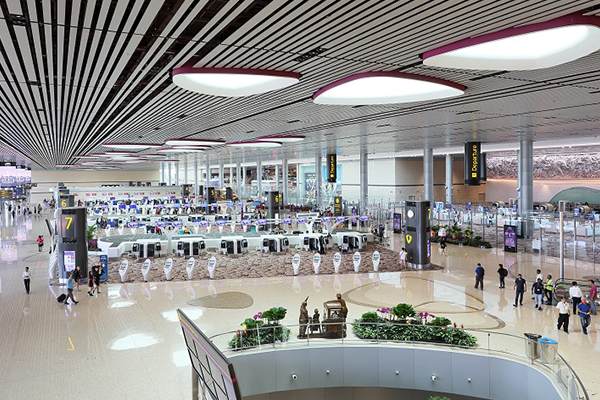 A bird's eye view of T4's departure hall
T4 spans 225,000 square metres - about 27 football pitches. It was conceptualised in 2011 to boost Changi Airport's terminal capacity ahead of the completion of the Changi East project which was expected only around 2030.
Including T4's handling capacity of 16 million passengers per annum (mppa), Changi Airport now has a capacity of 82 mppa. The expansion of Terminals 1 and 2 in the coming years will add up to another 8 mppa in total, giving Changi headroom to meet the growth in air travel over the next decade.
T4 sits on the site of the former Budget Terminal but unlike its predecessor, T4 also serves full service carriers such as Cathay Pacific, Korean Air and Vietnam Airlines. Today, the terminal is not only the most efficient terminal in Changi for passenger processing. Passengers can self-serve for their entire check-in journey from printing a boarding pass to boarding, at their own convenience.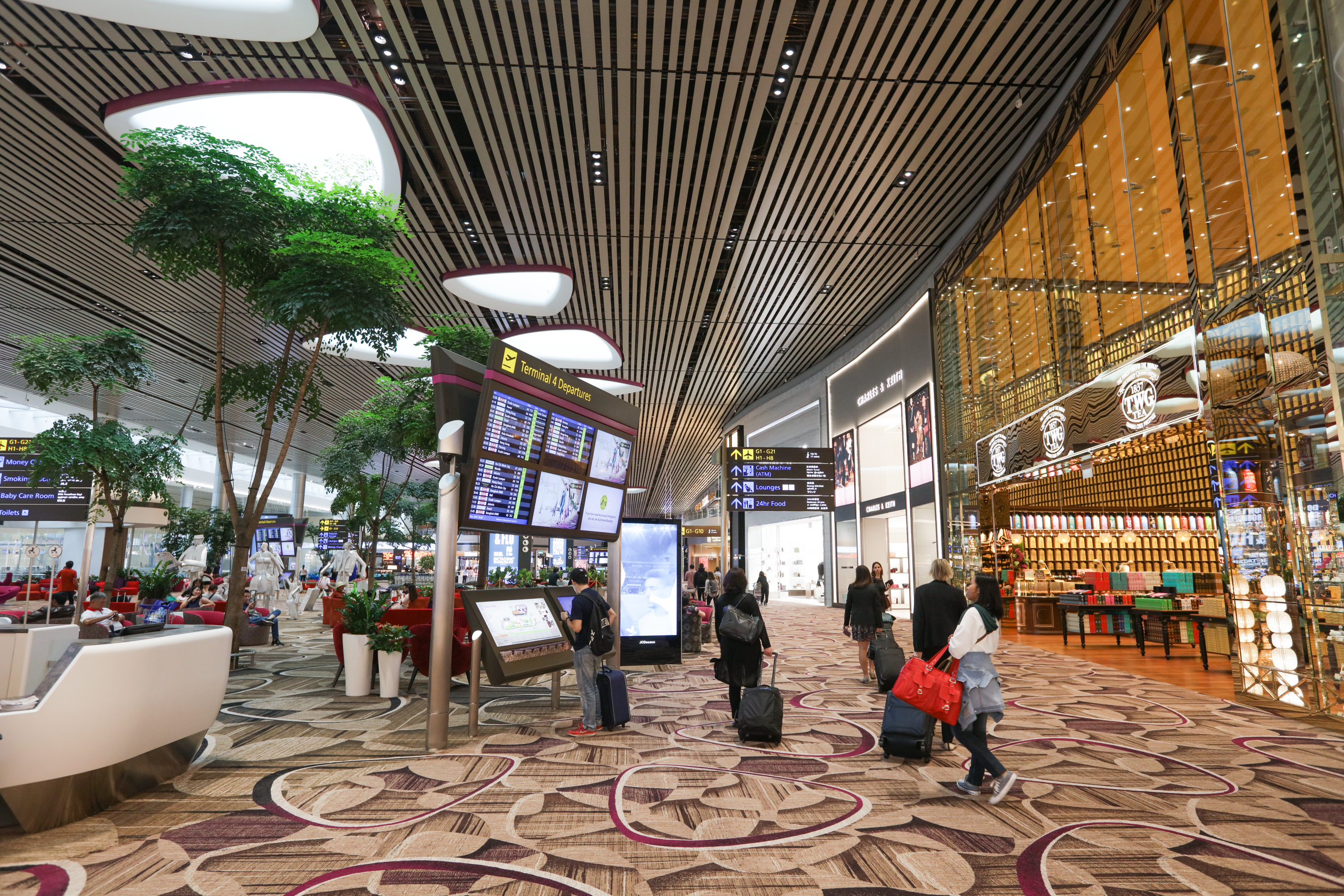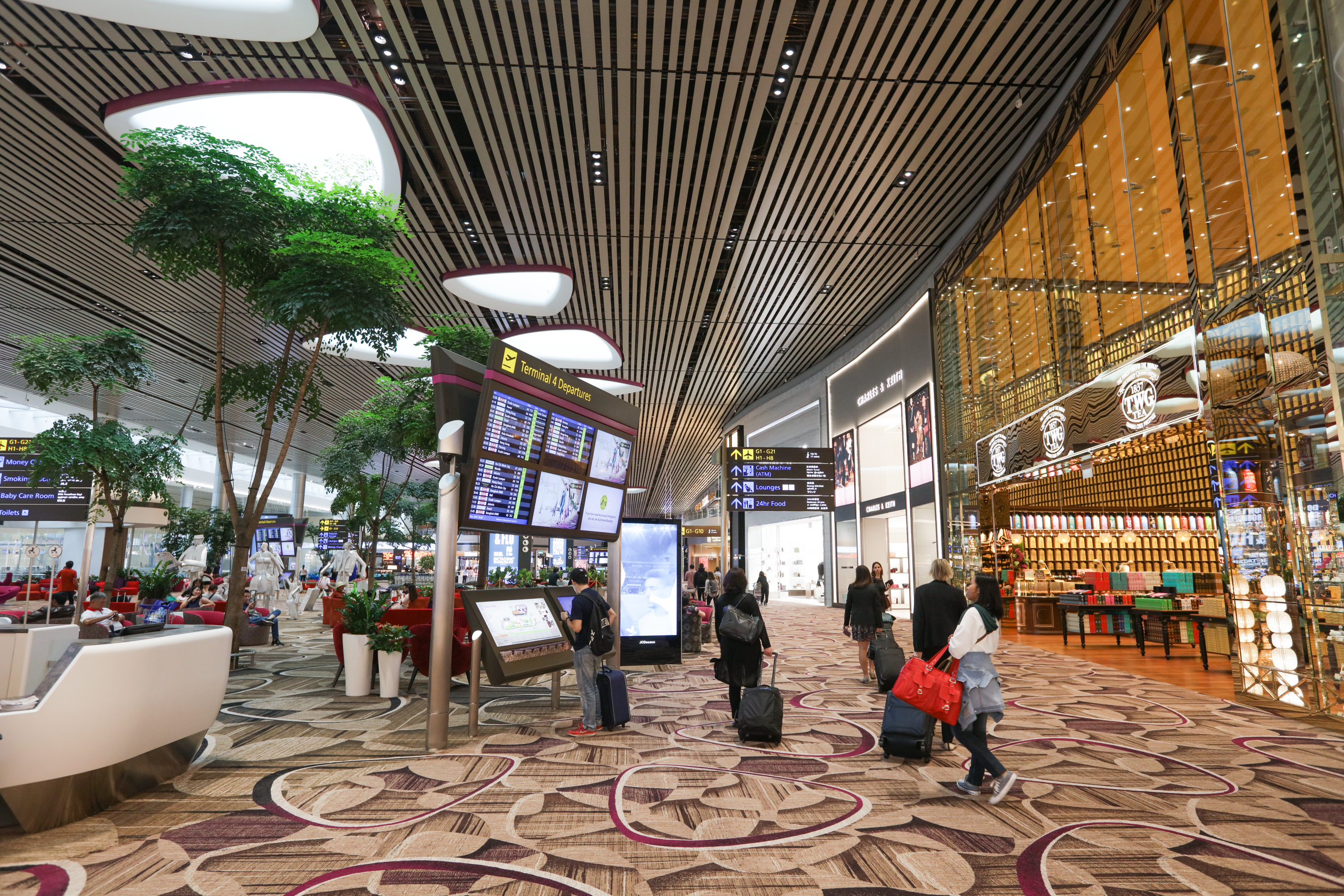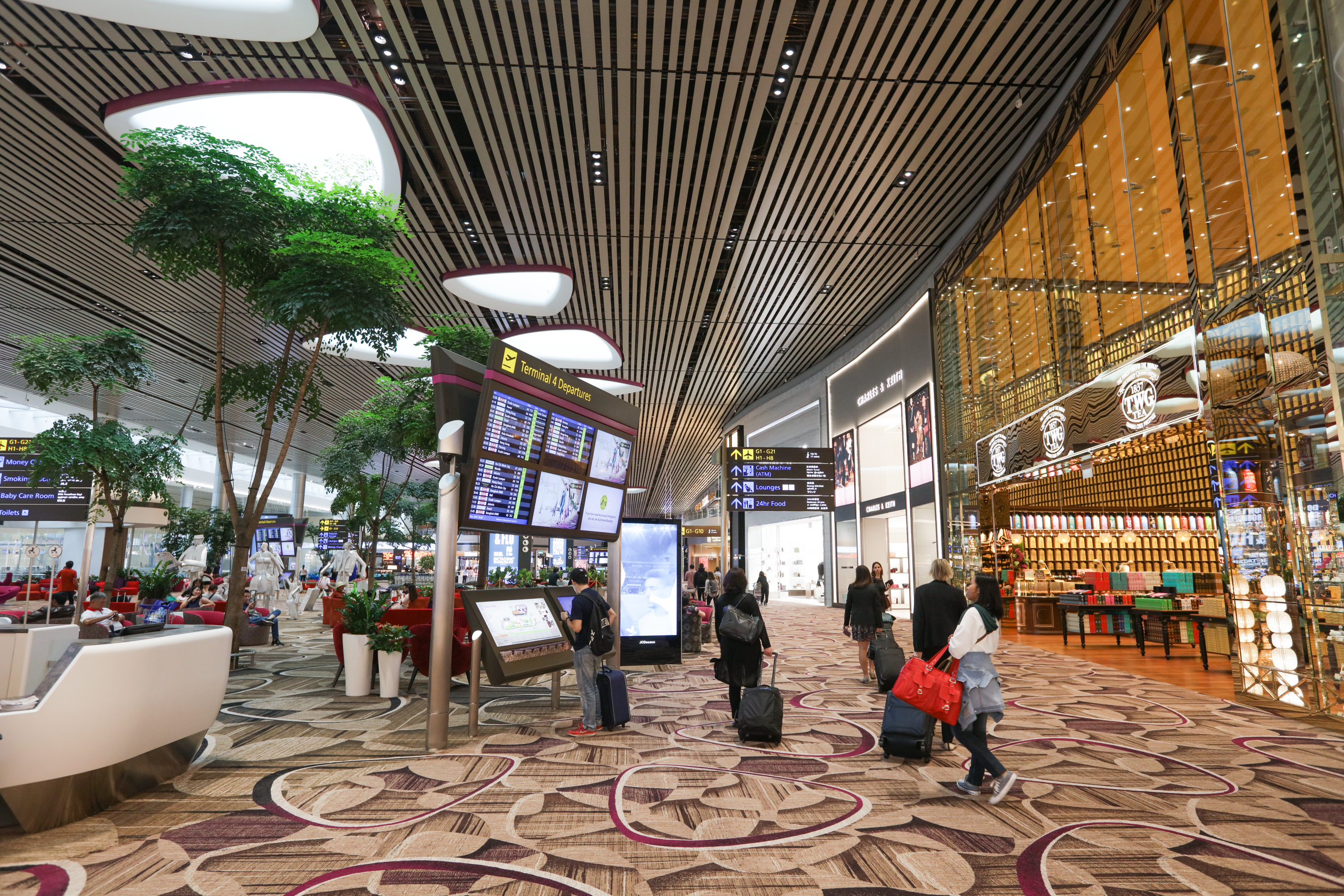 Passengers walking around in T4's transit area
T4's design and concept are the result of feedback received from passengers. Even among those travelling with low-cost airlines, passengers want a quality airport experience consistent with what the other Changi terminals offer, such as aerobridges, comfortable rest areas and amenities.
In T4, a variety of interesting stores, featuring international brands, and delectable dining options will delight any traveller.  Some brands are not even found in the other terminals, such as Moleskine and London Fat Duck. Business travellers are well served at the Cathay Pacific Lounge or the Blossom Lounge which welcomes pay-per-use guests.
The Changi Experience has been brought to new levels at T4 with interactive displays and engaging art installations. Catch the grand-scale Petalclouds dancing to a slow choreograph mimicking clouds in the sky as you step into the terminal.  Immerse in the sights and sounds of our ASEAN neighbour countries as you screen your carry-on bag without having to remove your electronic devices.  Or sip local coffee as you watch the Peranakan-themed musical played out on the nostalgic facades in the heart of the Heritage Zone.
For the airlines, T4 has provided them the space to grow their operations at Changi Airport.  Ms Maggie Yeung, Cathay Pacific's Regional General Manager of Southeast Asia commented, "Changi Airport has always been known for pioneering innovation and T4 is a very good example of this. Cathay Pacific always strives to make continuous improvements to every aspect of our customers' travel experience, and to operate from this terminal helps significantly to that end.
"Our customers are able to check-in and drop off their bags, clear immigration and board their flights using fully automated systems. This results in less queueing, giving passengers greater control over how they spend their time. For our First and Business Class passengers and eligible Marco Polo Club members, this means more time to relax in our signature Cathay Pacific Lounge prior to their flights," added Ms Yeung.
By the end of this month, some eight million passengers would have passed through the doors of T4 since it started operations a year ago.  And the terminal stands ready to welcome more airlines and passengers in the years to come.