The real role of retail at Changi
"Whoever said laughter was the best medicine obviously never tried shopping"
Shopping at Changi Airport may be retail therapy at its best for passengers. But there is more - an awesome retail experience not only improves a passenger's overall airport experience, it also gives a boost to Changi's position as a competitive air hub. Ever wondered how?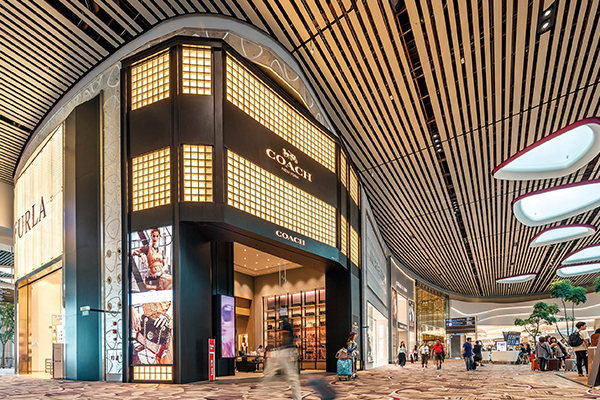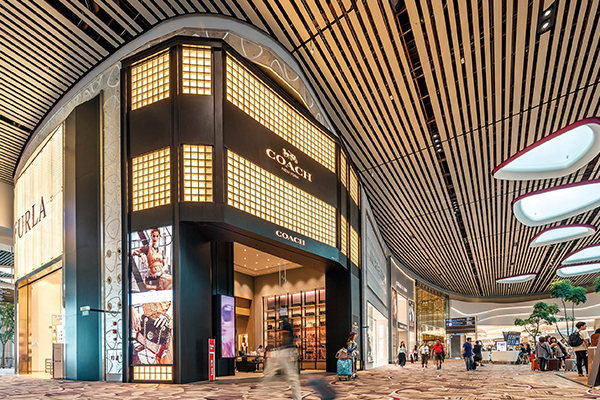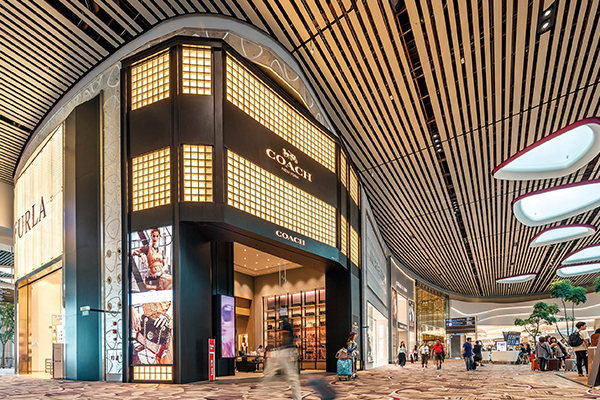 Duplex stores at Terminal 4
Shopping and dining is as integral to the whole airport experience at Changi as processes such as check-in and immigration. Besides contributing to the overall Changi experience, the commercial revenue from retail helps to offset aeronautical fees so that Changi can keep airport charges competitive for airlines, thus strengthening Changi's position as a leading global air hub. This is the real role that retail plays in Changi, and is much more crucial than most people realise.
So in this day and age where online retail flourishes, what has Changi done to ensure that shopping and dining at the airport continues to be a positively surprising experience for passengers and visitors?
One of the airport's retail strategies is to maintain an attractive mix of brands and introduce new concepts, to meet evolving consumer trends and expectations. Over the years, Changi has launched numerous novel retail concepts that elevate the in-store experience - first-in-the-world duplex stores for cosmetics and perfumes, as well as wines and spirits, global exclusive product launches with the Changi First programme, seamless round-the-clock shopping with online shopping portal iShopChangi and more. In the public areas of the airport, Changi is also dishing out fresh F&B concepts like new-to-Singapore brands, themed restaurants and multi-concept food kiosks to cater to the taste buds of a diverse audience.  
Another driver of success is the airport-wide shopping promotion - 'Be a Changi Millionaire'. This campaign is instrumental in driving footfall and spending, by making Changi a rewarding place to shop and dine. Since its launch in 2010, the flagship campaign has attracted millions of shoppers, and crowned nine millionaires and two car winners. This year, the flagship promotion is into its tenth year and has been extended to a year-long campaign with more prizes and chances to win.
"Working together with our retailers and brands, we are constantly on the lookout for new brands, exclusive launches and fresh concepts that can offer our travellers a memorable retail experience. Our ambition is to delight the 180,000 passengers that fly through the airport every day and make Changi Airport one of the world's best airports to shop and dine at," said Teo Chew Hoon, Group Senior Vice President of CAG's Airside Concessions.