Changi Airport Group's workplace transformation journey
Innovative design for a "Home Away From Home"
Singaporeans may be familiar with Changi Airport, but many might not be aware of Changi Airport Group (CAG) -- the company managing the world's most awarded airport. Responsible for key operating functions of Changi Airport, such as airport operations and management, airhub development, and commercial activities, CAG has more than 1,800 employees, which includes approximately 500 staff in Airport Emergency Services.
In 2014, five years after corporatisation, CAG embarked on a workplace transformation journey for its corporate offices in Terminal 2, as part of its efforts to increase employee engagement, as well as to enhance office space utilisation.
The transformation aimed to improve the way the organisation works together as one, and to achieve the concept of 'Home Away From Home'. Innovative design elements were incorporated to promote greater collaboration and enhance the way people work together.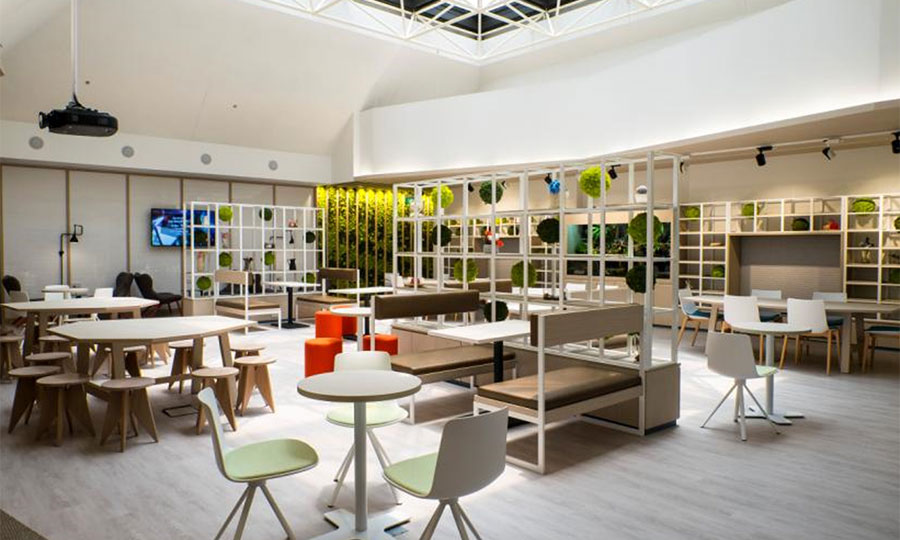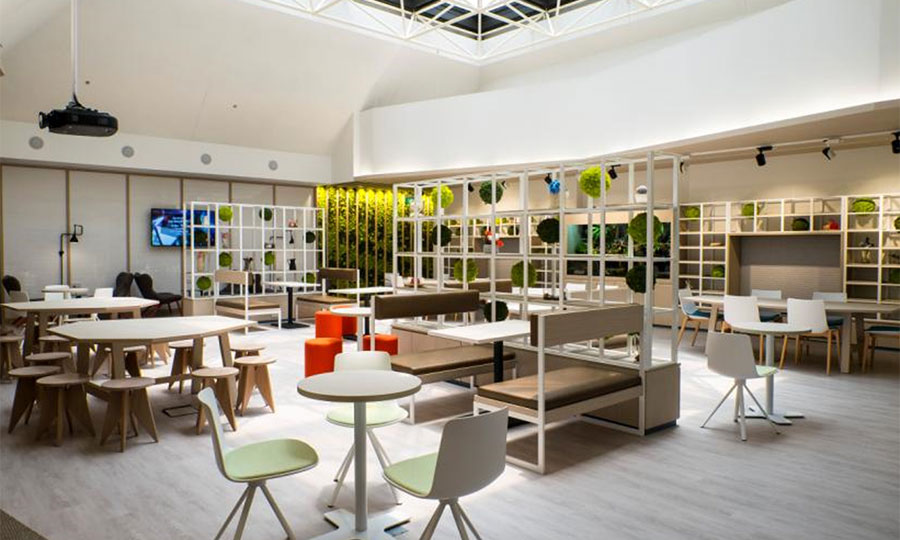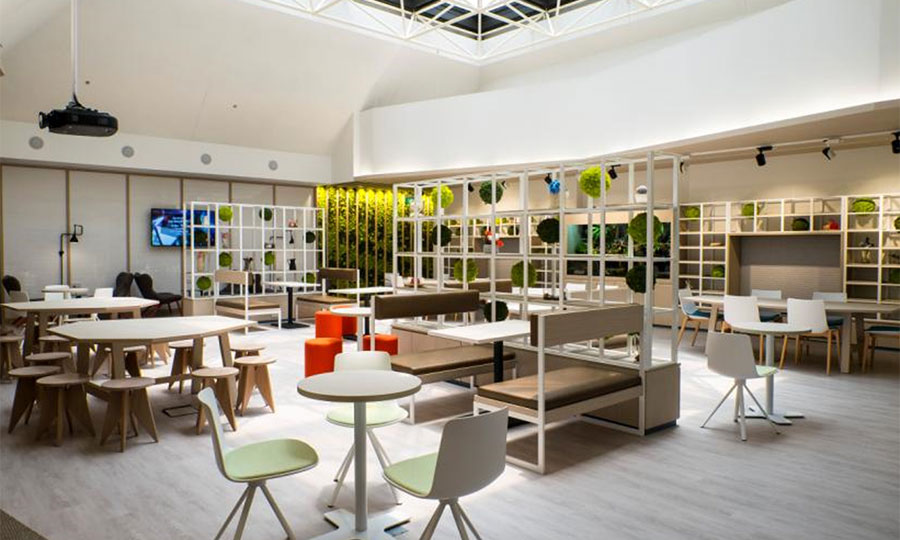 Attractive communal spaces to bring staff away from their work desks
Staff spend at least eight hours a day in the office. In the past, they kept to themselves in their own high-walled cubicles when they are not at meetings. While privacy was a huge plus, the cubicles literally created a communication barrier. With the improvements to the workplace, the layout of work areas and communal spaces promoted quick discussions and group huddles, thereby improving interactions and communication among staff.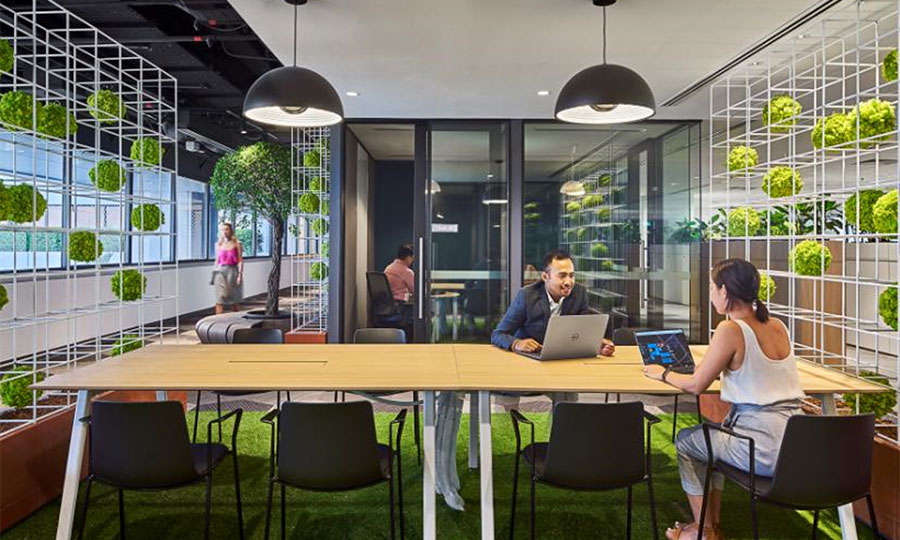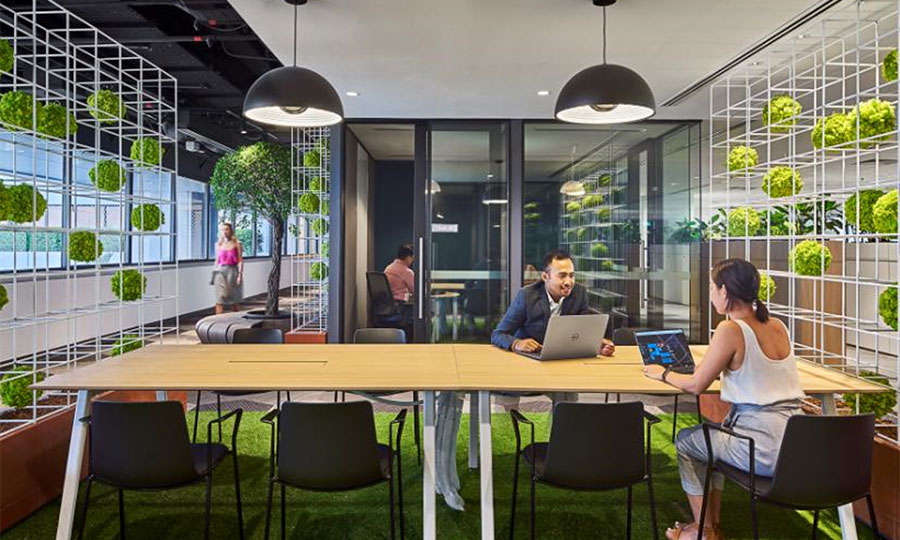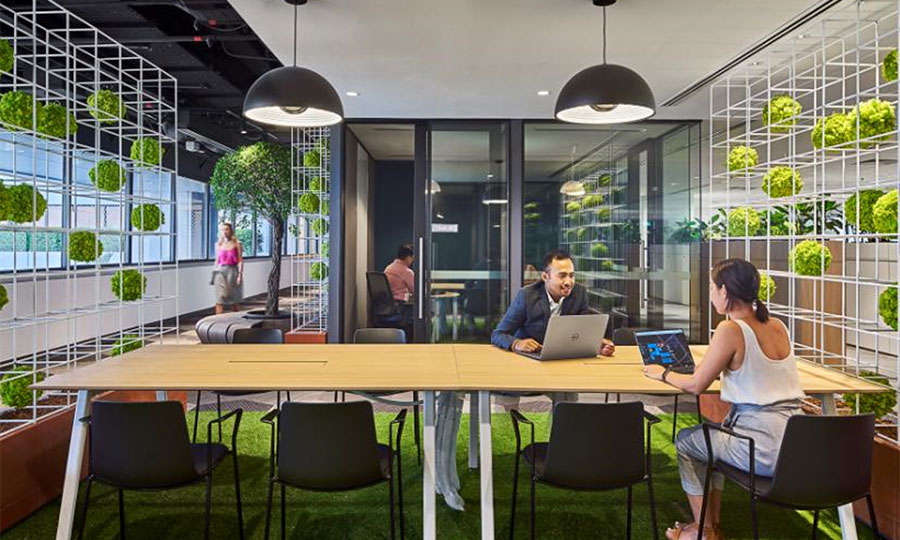 Variety of work spaces for staff to choose from
Due to space limitations, discussion areas and meeting rooms were hard to come by in the past. Leveraging the workplace transformation, careful thought was put into space planning and the result was that the number of meeting rooms and collaborative spaces tripled. With a new office floor area equivalent to the size of 88 five-room HDB flat, such collaborative spaces could be spaced out throughout the office and employees were no longer restricted to having their internal discussions in meeting rooms.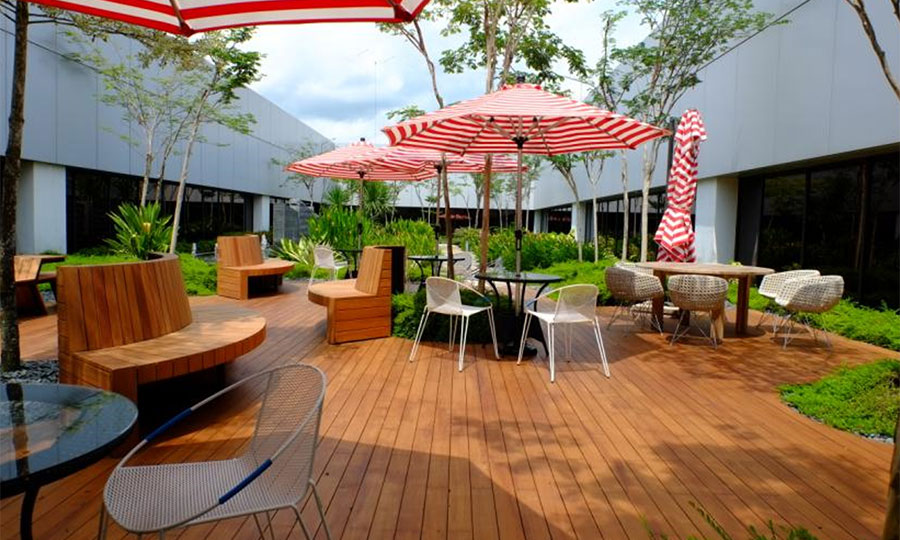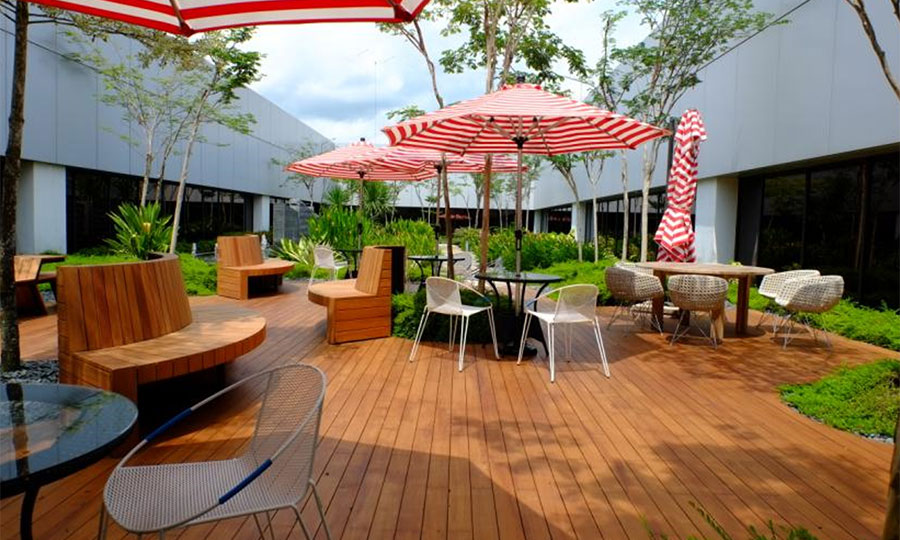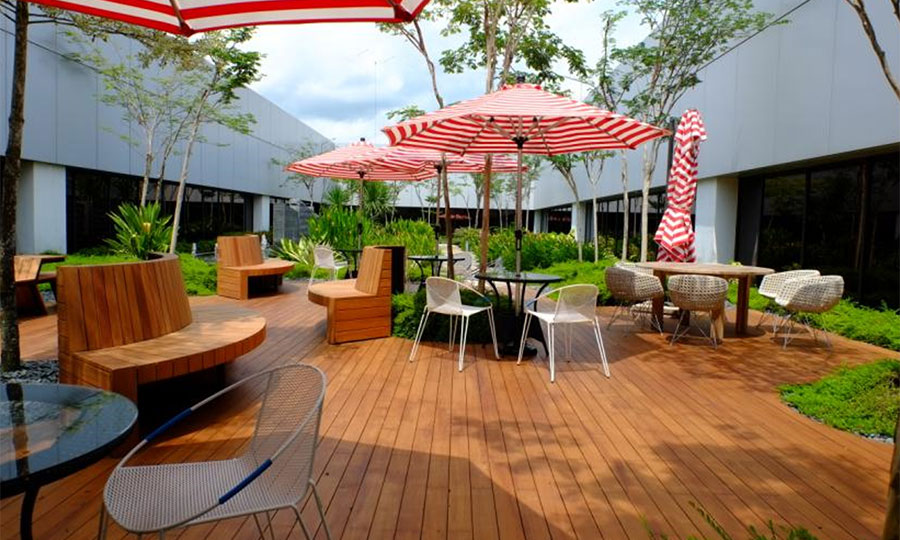 Outdoor patio where staff can relax and work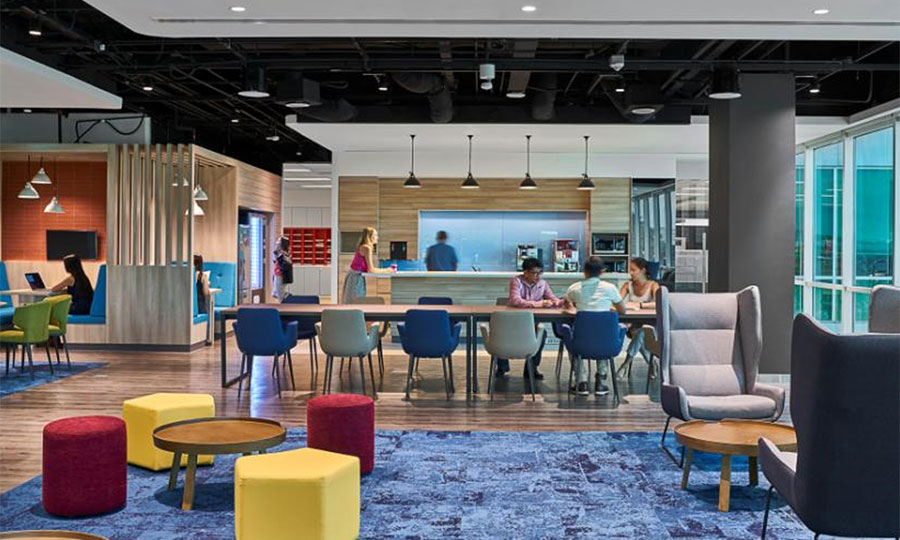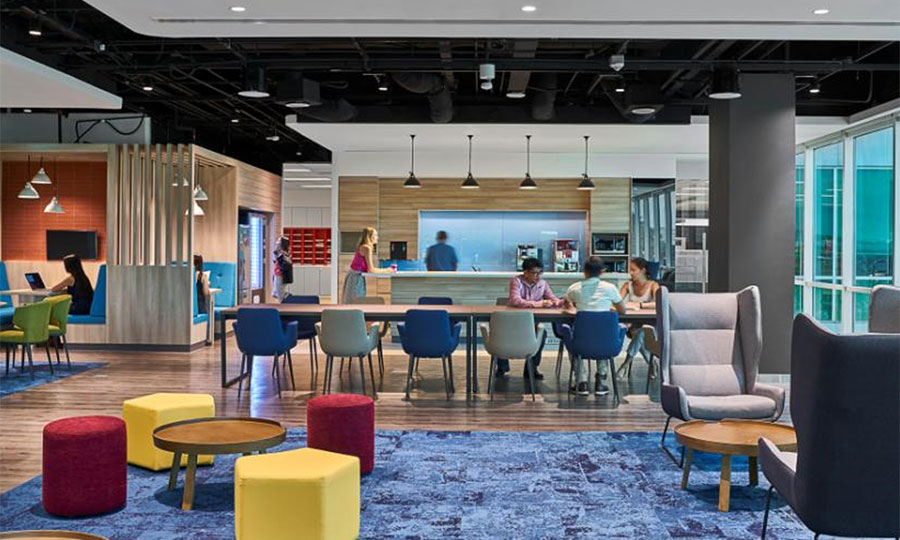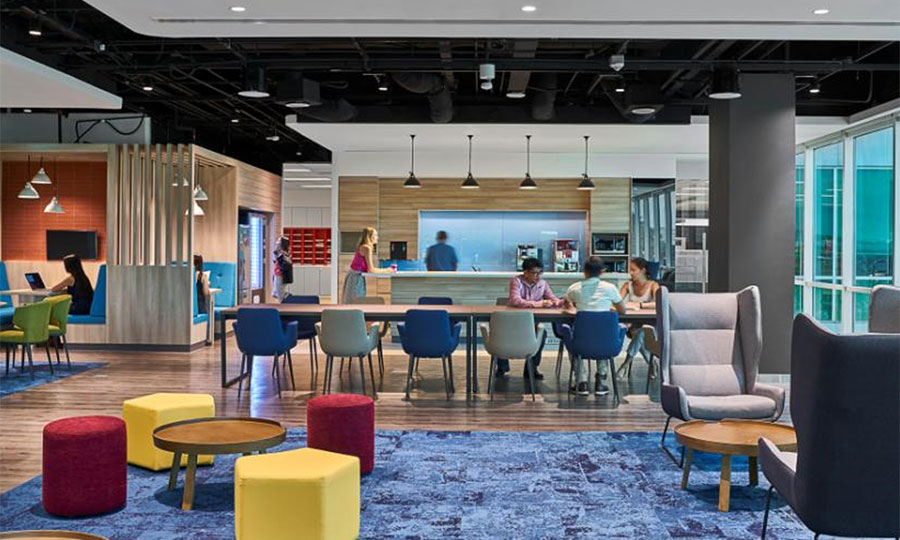 New pantries where staff can grab coffee and snacks
In addition, the revamped office now boasts seven pantries, compared to only two main pantries previously. It is now much easier to grab a cup of coffee or a snack from the well-stocked vending machine when employees need a break. For those looking for a breath of fresh air or a spot of sunshine, there is also an outdoor patio, complete with landscaping, in one of the pantries.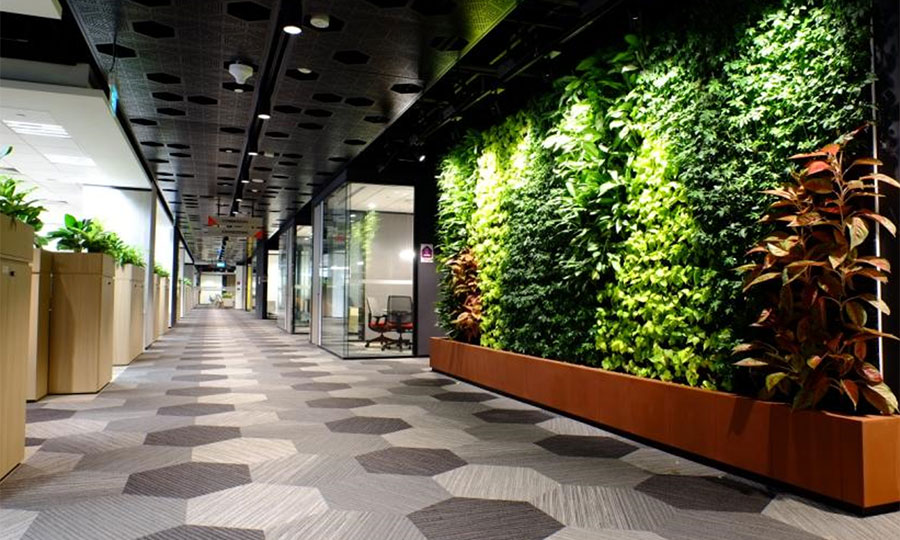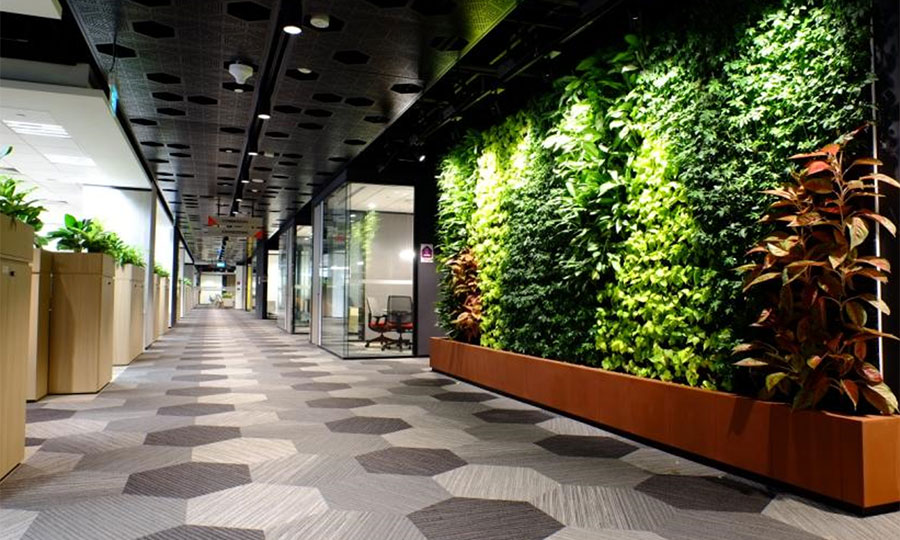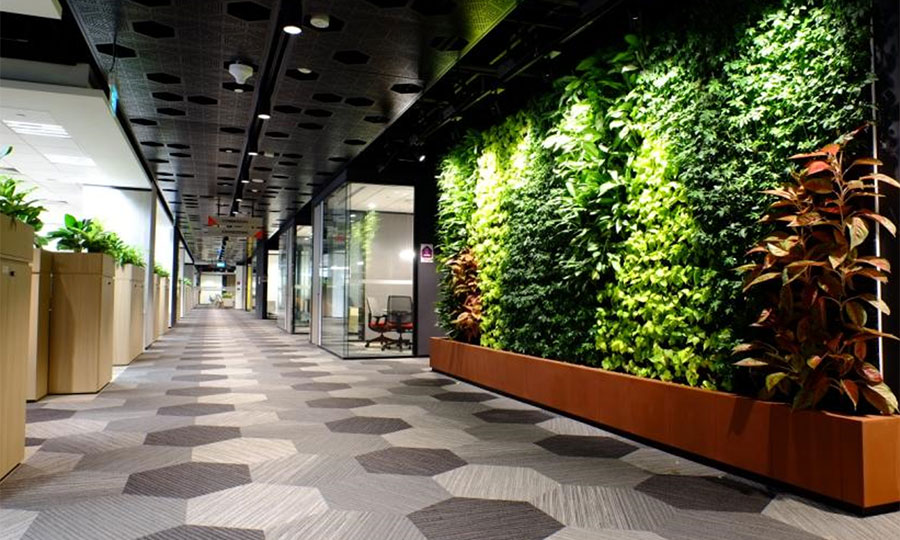 Greenery within the workplace helps relieve work stress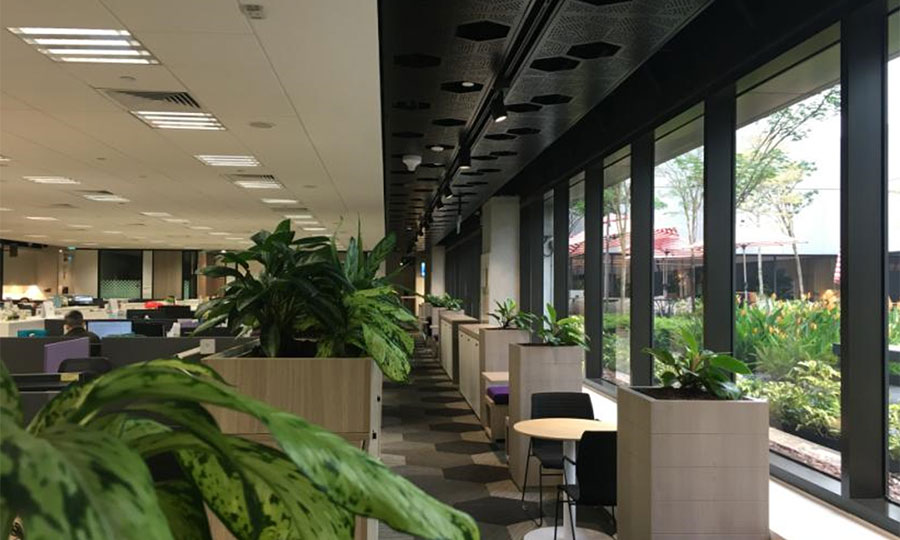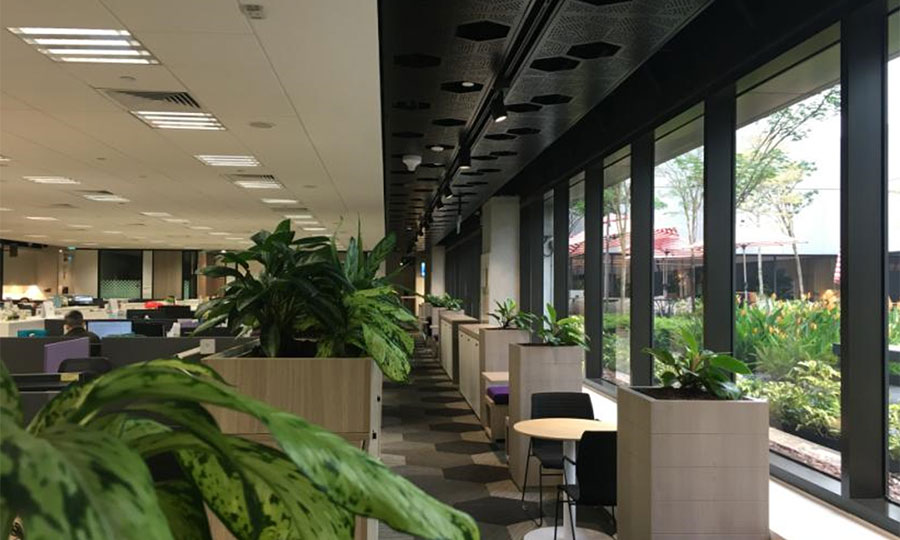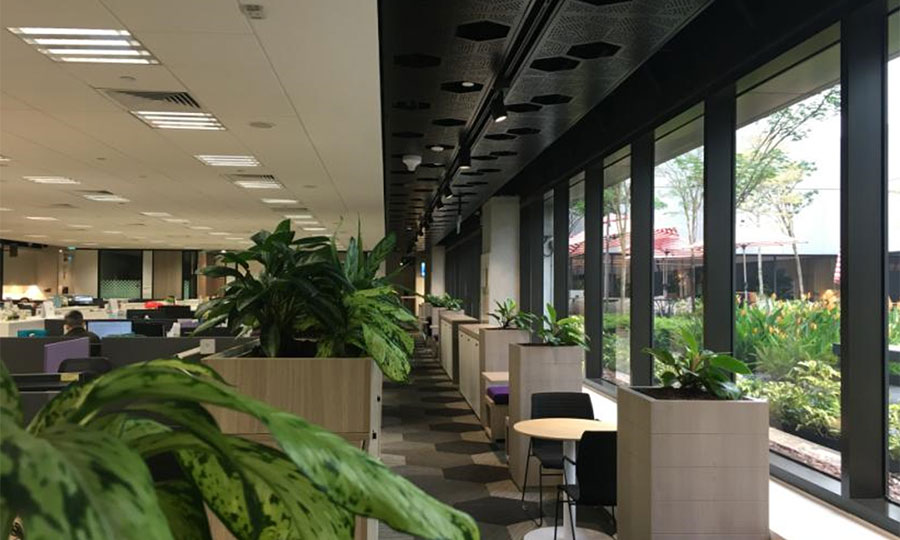 Natural daylight within the workplace enhances the work experience
In the transformation process, more than 1,800 potted plants were added to various locations in the office. To create a sense of home, abundant greenery and natural daylight were also included in the workplace design where possible.
Did you know?
CAG was featured by The Smart Local as one of the five dream companies with the coolest offices in Singapore alongside Google and Facebook! Click on the link to read more about it!