ADVERTISING OPPORTUNITIES
Changi Airport is a unique and unrivalled platform on which advertisers can reach a premium international audience. We offer exciting advertising opportunities at prime locations across all terminals, including award-winning landmarks, digital networks, and dynamic static sites. Take advantage of this exceptional advertising environment to showcase your brand at the world's most awarded airport.
Digital Network
Featuring 100 screens across the airport, these 85-inch digital screens are enabled with dynamic content capabilities, and allow brands to reach out to travellers at multiple touch points.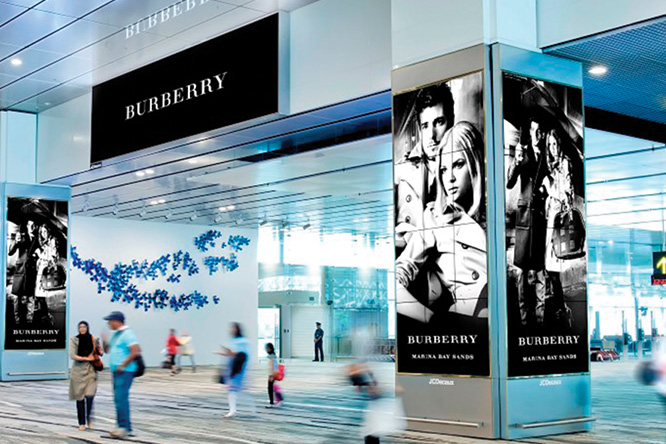 Digital 360
Digital 360 is a world-first in an airport, with two pairs of digital columns delivering stunning creative executions for advertisers. Strategically located at the intersections for all arriving, departing and transit passengers, this medium captures audiences' attention from long viewing distances.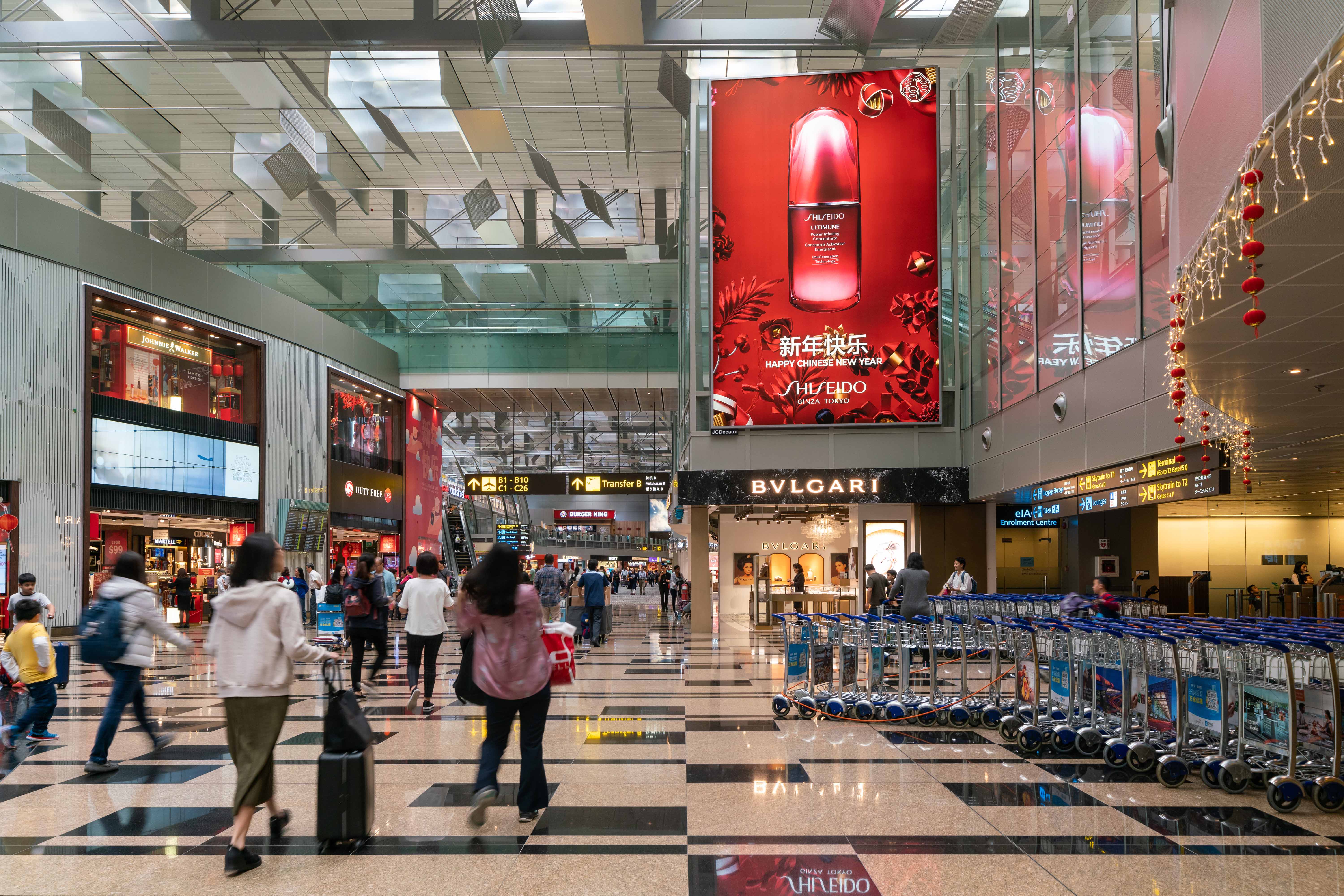 Retail King-Size Lightboxes
Captivate departing travellers with these prominent static lightboxes strategically located at the heart of the duty-free area.
Check-in Gallery Hanging LED
Broadcast brand messages to departing passengers with this commanding line-up of overhead digital screens at Terminal 4.
SPONSORSHIP OPPORTUNITIES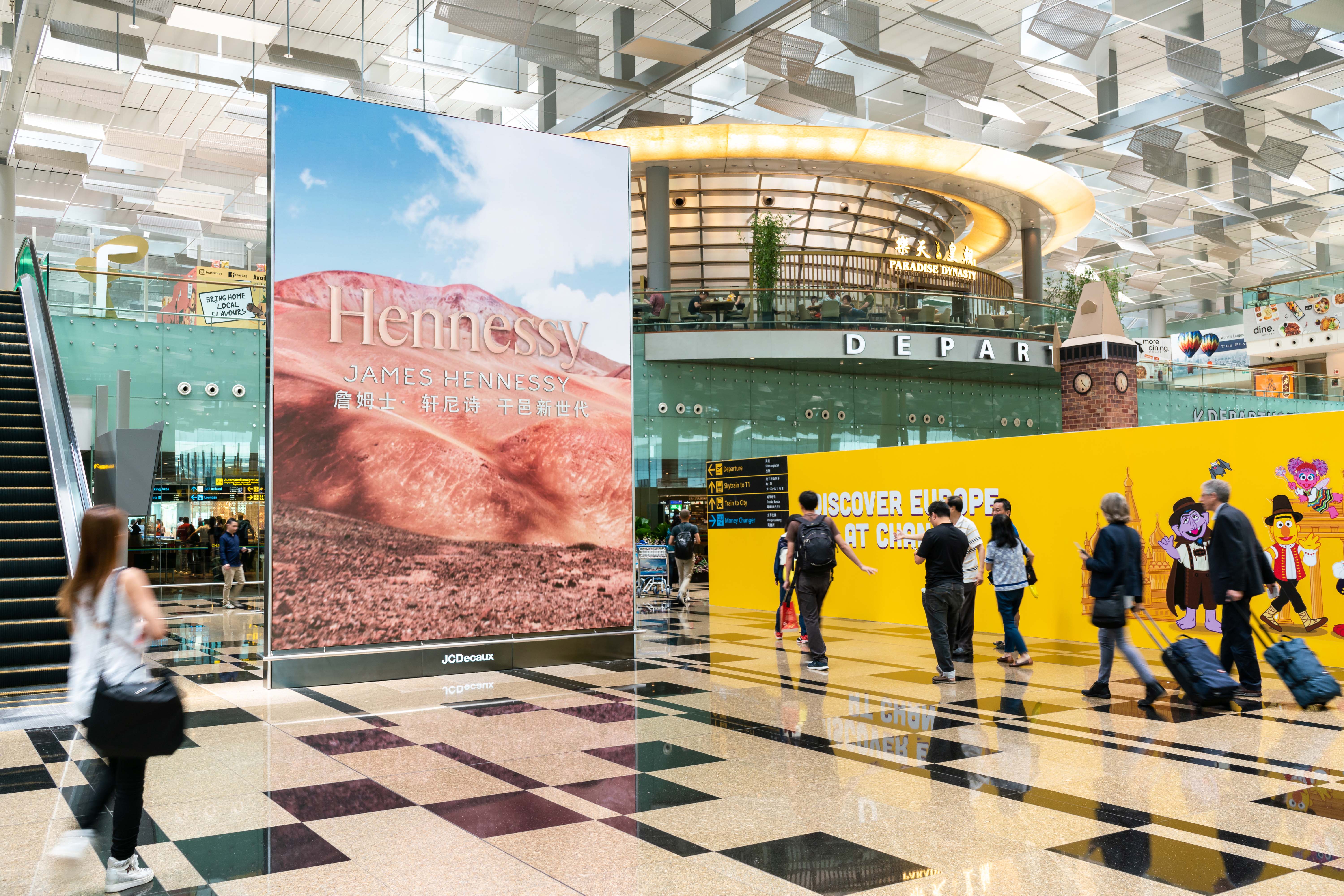 Captivate the World
Capture a dynamic audience of over 65.6 million passengers a year at Changi Airport with our extensive sponsorship opportunities. From sponsoring airport events and shopping promotions, to showcasing your esteemed products at our airport, you can ride on the rapid growth of travel retail in the region. Benefit from our premium business platforms to gain international exposure today.
Sponsorship Enquiries

Ms Calista Teo
Email: calista.teo@changiairport.com