The Mountain City of Southwestern China

Bustling nightlife and timeless ancient towns. Breathtaking natural wonders and spicy hotpots. The wartime capital of China in WWII is a booming metropolis with so much to offer — there is always something travellers will miss out!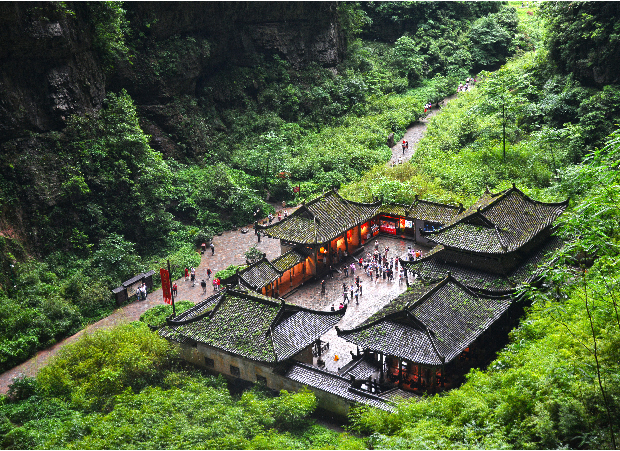 Wulong Karst National Park
Take a day trip to Wulong County and explore the dramatic Three Natural Bridges, Qingkou Tiankeng Scenic Area and Furong Cave Scenic Area. The Wulong Karst earned its UNESCO World Heritage Site status in 2007. Breathtaking and otherworldly, it was featured in Zhang Yimou's "Curse of the Golden Flower" as well as Hollywood's "Transformers 4".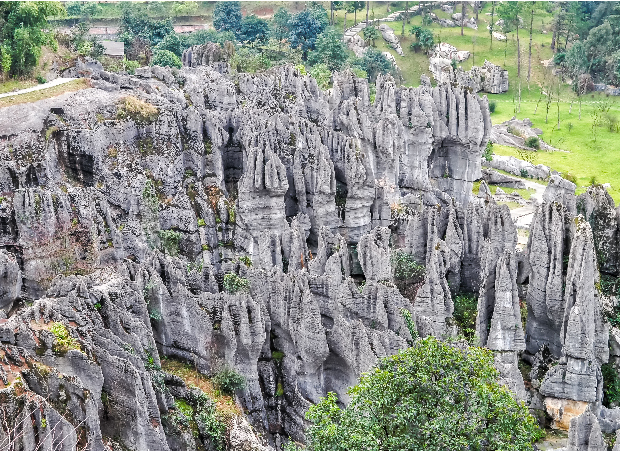 Wansheng Stone Forest
Let your imagination run wild in China's oldest stone forest. Formed between 460–600 million years ago, this "Ancestor of Stone Forests" is a visual spectacle and a geological museum curated by Mother Nature. Here, you can explore underground karst caves and discover ancient marine fossils.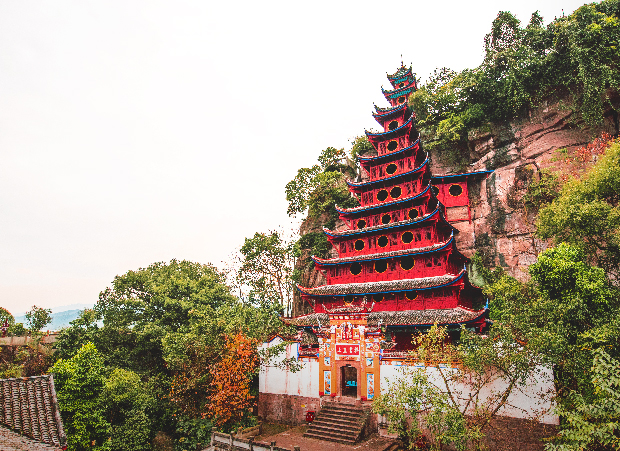 Shibaozhai
Cruise to the "Precious Stone Fortress" of Zhong County, an architectural wonder built into a gargantuan rock — towering 30 metres above the waters of Yangtze River. Comprising a gate, a pagoda and a Buddhist temple, the most striking feature visible from afar is a 56-metre tall, 12-storey high Ming dynasty wooden pagoda.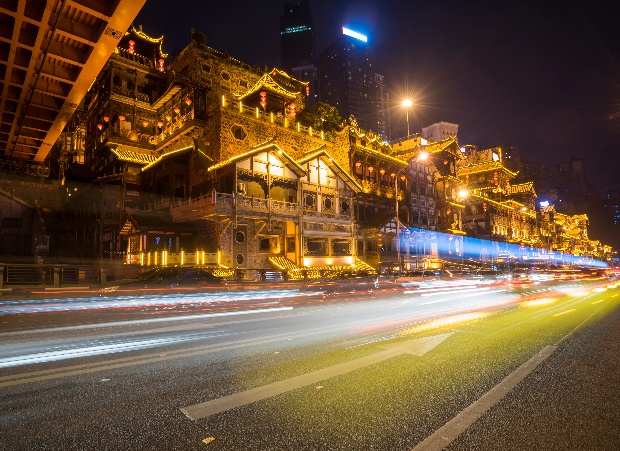 Hongya Cave
Explore the 2,300 year-old stilted house complex in the heart of Chongqing's Central Business District — Jiefangbei. Also known as Hongyadong, Hongya Cave is located next to the Jialing river. Fans of Hayao Miyazaki's "Spirited Away", be prepared for a stunning nightscape when the sun is down and the lights are up.

Chongqing Hot Pot
"Mala Huo Guo" (麻辣火鍋) — Chongqing's iconic mala steamboat.

Bang Bang Chicken
"Bang Bang Ji" (棒棒鸡) — tenderised cold chicken in hot sauce.

Sweet Rice Balls
"Tang Yuan" (汤圆) — the glutinous rice dessert that is a must-try in Haochijie Street.

Sichuan Boiled Fish
"Shui Zhu Yu" (水煮鱼) — tender fish slices in mala sauce.