The City of Banyan and Hot Springs

Railways and skyscrapers. Tombs and temples. Fuzhou is over 2,000 years old and the mesmerising capital of Fujian province. Not only does Fuzhou boast a 1000-year old hot spring culture — it is also home to lush banyans planted during the Song dynasty!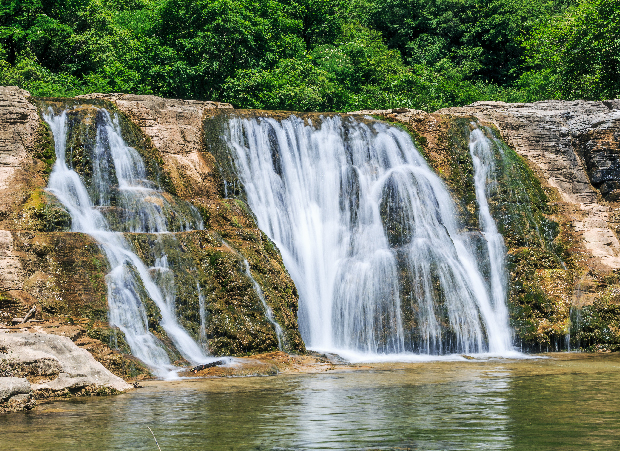 Qinglong Waterfall
Hike your way up the serene Qingyunshan (Qingyun Mountain) and grab a front row seat at one of Yongtai County's most spectacular waterfalls — the "Green Dragon". A famed Qingyunshan scenic spot, this refreshing attraction allows you to paddle a bamboo raft if you want to get up close and personal with the thunderous fall.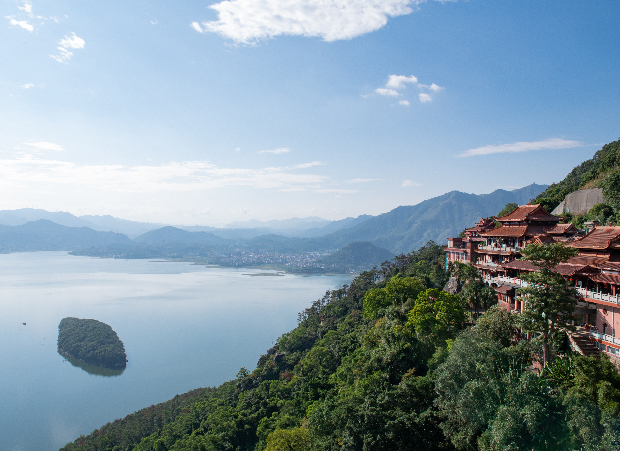 Shizhu Mountain
Enter the holy region of Honglu County in Fuqing City — a 20-minute train ride away from Fuzhou. Hailed as the "Chinese Dreamland" by many, Shizhu Mountain is filled with bizarre rock formations and ethereal bamboo forests. Out of 128 scenic spots, visitors often seek out the Shizhu Monastery for its ancient "Dream Prayer Hall".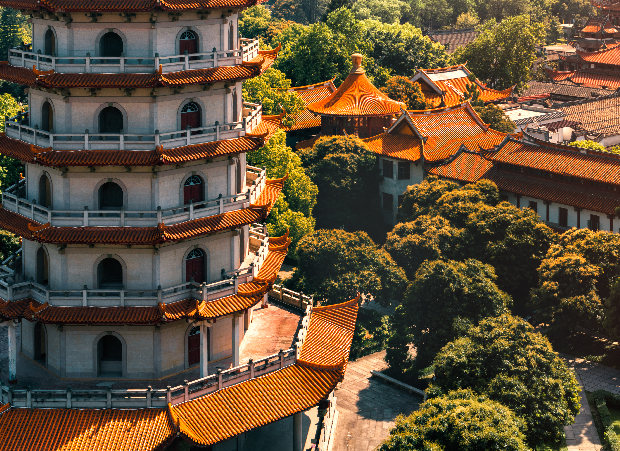 Xichan Temple
Visit Xichan Temple, one of the Five Great Temples of Fuzhou. Constructed in the Tang dynasty by a great monk named Da An, this grand Buddhist Temple has over 1,130 years of history. Here, visitors will discover 36 halls, hundreds of ancient lychee trees and precious relics including the writing of Emperor Kangxi.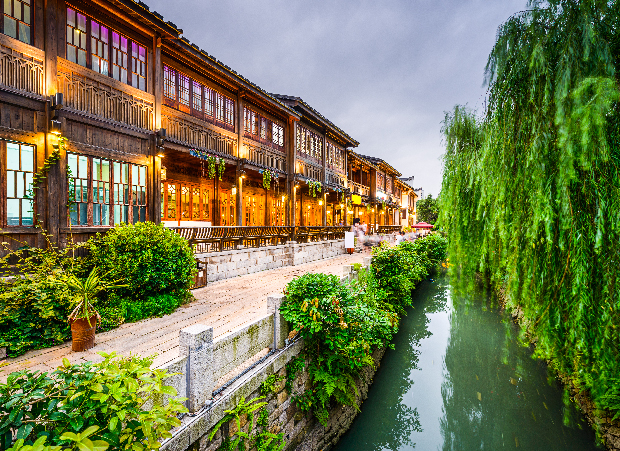 Sanfang Qixiang
Wander the streets of "Three Lanes and Seven Alleys". Once the most affluent neighbourhood in the city, Sanfang Qixiang is known as the "Beverly Hills" of imperial China. The only remaining old quarter of Fuzhou, it has over 200 architectural gems and folk houses from the Ming and Qing dynasties. 

Fuzhou Oyster Cake
"Hai Li Bing" (海蛎饼) — fried oyster cake.

Lychee Pork
"Li Zhi Rou" (荔枝肉) — deep fried pork in sweet and sour sauce.

Pork Belly Bun
"Gua Bao" (刈包) — lotus leaf bread with a slice of braised pork belly.

Buddha Jumps Over the Wall
"Fo Tiao Qiang" (佛跳墙) — shark fin stew created in the Qing dynasty.