The Ice City of Northeastern China

Step into the wondrous capital of the Heilongjiang province. Home to 20ºC summers and incredible Russian architecture. Like things cold? Keep your eyes peeled for the 36th Harbin International Ice and Snow Sculpture Festival 2020! We're expecting some serious winter magic.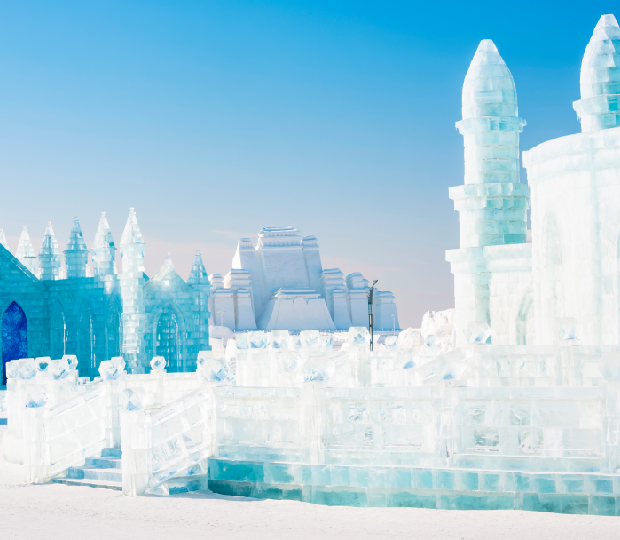 Harbin Ice and Snow Festival
Walk amongst giant snow sculptures in the day. Stroll alongside rainbow ice lanterns at night. Harbin's world-famous winter festival is hosted across four theme parks: Harbin Ice and Snow World, Sun Island International Snow Sculpture Art Expo, Harbin Wanda Ice Lantern World and Zhaolin Park Ice Lantern Fair.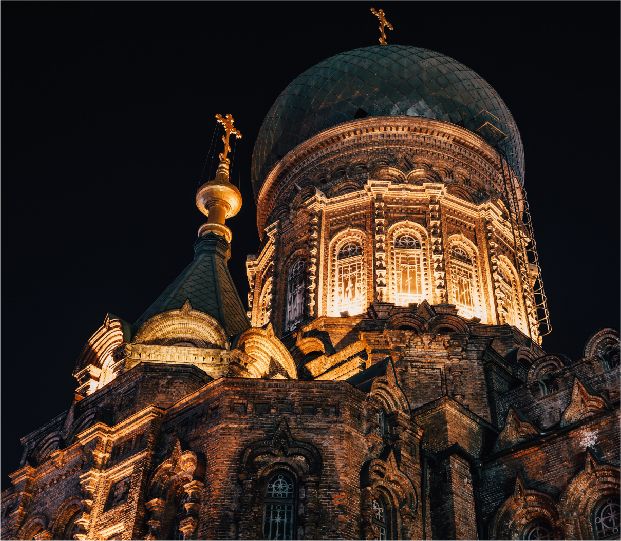 Saint Sophia Cathedral
Discover Harbin's rich architectural history when you enter the Saint Sophia Cathedral. Now a home to the Harbin Architectural Art Gallery, St. Sophia was once a military chapel used by the Fourth Infantry Division of Tsarist Russia and East Siberia. This 53.35-metre tall Neo-Byzantine architectural wonder was originally built entirely out of timber in 1907.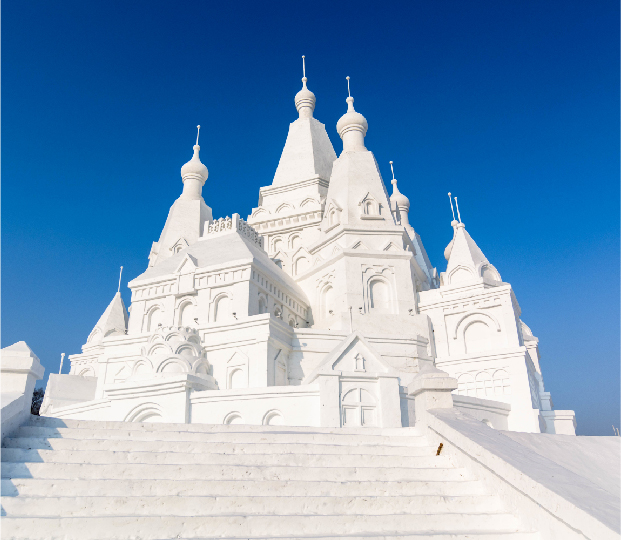 Sun Island
Explore the mega recreation park located on the northern bank of Songhua river. Home to Harbin International Snow Sculpture Art Expo, siberian tigers and a waterworld — visitors can explore over 20 family-friendly hotspots. In winter, Sun Island is a playground for adrenaline junkies. Think ice boating, skiing, sledding and ice hockey!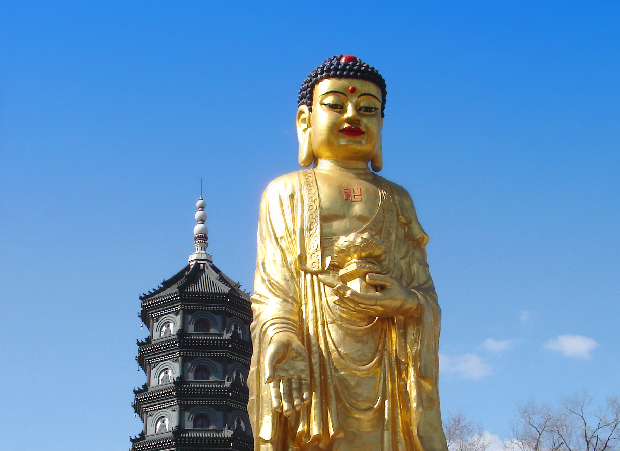 Seven-Tiered Buddhist Pagoda
Look out for this seven-storey octagonal pagoda when you make a trip to Jile Temple (Temple of Bliss) — the biggest buddhist temple complex in Heilongjiang province. Located in the east of Jile Temple, this 40-metre tall pagoda dates back to 1924 and has an equally monumental statue of Buddha rooted next to it.

Smoked Red Sausages

"Hong Chang" (红肠) — Russian sausages smoked with wood from the old fruit trees in Daxing'anling.

Dalieba Bread
"Da Lie Ba" (大列巴) — Harbin's rendition of Russian rye bread.

Sweet and Sour Pork
"Guo Bao Rou" (锅包肉) — Harbin's uniquely crispy sweet and sour pork.

Three Treasures of the Earth
"Di San Xian" (地三鲜) — stir-fried potato, eggplant and green pepper.