Awareness of UA Operations Near Changi Airport
An unmanned aircraft (UA), commonly known as a drone, is operated without a pilot on board. An unmanned aircraft system (UAS) consists of the UA and associated elements such as the remote control equipment.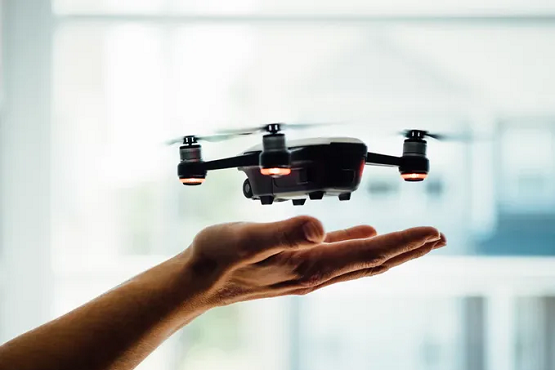 Unmanned Aircraft Systems
Given Singapore's busy airspace, the flying of an UA must be carried out in a safe and responsible manner. If not carried out properly, the operation of UA may pose a risk to aviation and public safety. In addition, a permit is required from CAAS for any UA activities conducted within 5km of Changi Airport. Offenders for flying UA within 5km of Changi Airport without a permit may face a fine of up to $20,000 or up to 12 months in jail, or both.
Please click here to CAAS website for more information on UA Permit application.
Can I fly drones near the airport?
Operating of UAs are not allowed within 5km of Changi airport vicinity without a permit as this may interfere with flight operations. If required to operate UA within this area, operators are required to apply for UA permit with CAAS through the link here.