As you have registered your fingerprints with Singapore's immigration authority on arrival, you can enjoy a one-time use of the Automated Immigration Gates (AIGs) when departing Singapore.
Automated Immigration Gates (AIGs)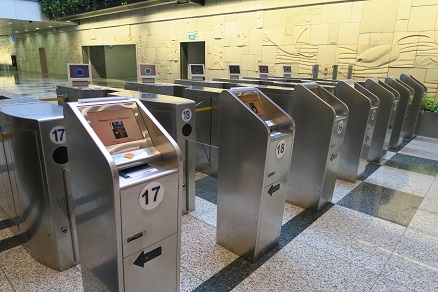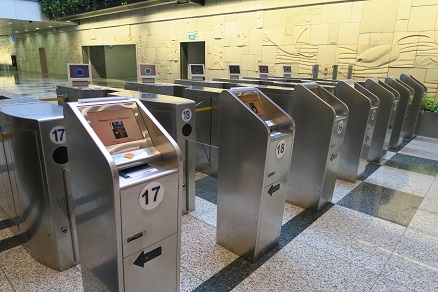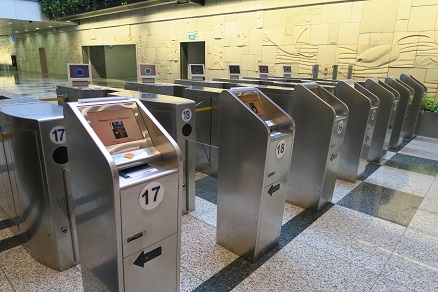 The AIGs use biometric technology to retrieve data from your passport and authenticate your identity at immigration.
Benefit of the AIGs
A secure and faster option for immigration clearance.
How to use AIGs
Insert your passport into the scanner
Remove your passport when prompted
Scan your boarding pass on the scanner
Enter the lane
Place your thumb on the scanner
Exit the lane
Please note that when you depart using AIGs:
Immigration endorsement will not be given; and
Embarkation card will not be collected.