🅿️ ENJOY FREE PARKING AT TERMINAL 3
From 10am - 11pm daily with no minimum spend required.



Free Parking Terms and Conditions
Enjoy Free Parking at Terminal 3 from 10am – 11pm daily, with no minimum spend required.
This Free Parking is valid from 01 September 2021 to 10 October 2021, unless otherwise stated.
To qualify for the free parking, drivers must enter the carpark after 10am and exit by 11pm.  Vehicles entering or exiting outside the specified period will be charged the full parking fees computed from the time of entry.
Free parking is only valid at Terminal 3's carparks 3A and 3B.
Changi Airport Group (Singapore) Pte. Ltd. ("CAG") reserves the right to vary the terms and conditions herein (at any time and at its sole discretion) and without prior notice.
📸 Get your cameras ready as we jet across some of the world's iconic landmarks
Free entry for all exhibitions.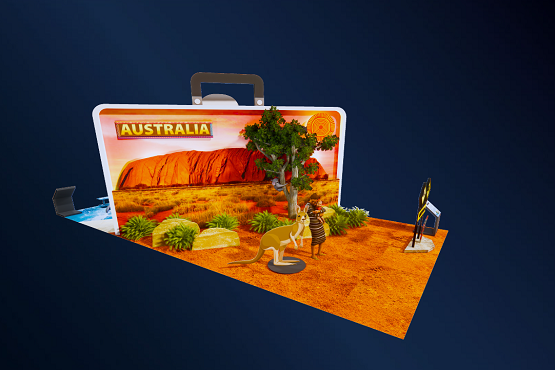 AUSTRALIA
From exploring the mesmerising red sandstone formation to hitting the surf at over 10,000 beaches, there's definitely a lot of adventure in Australia. While we are unable to explore Australia now, you can still strike your best surfer and adventurer pose at these exhibtions!
Location: Terminal 3, Departure Hall, Central Immigration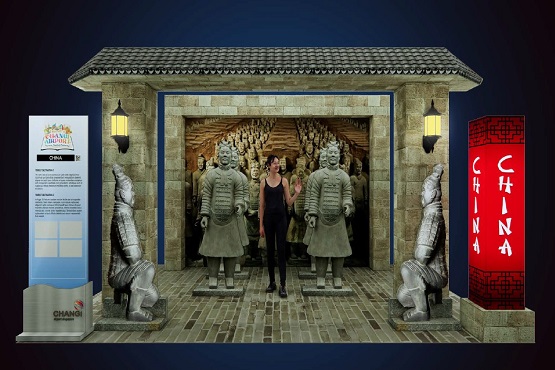 CHINA
Get a closer look at the life sized Xi-An Terracotta Army figures, and strike your most fearsome pose with them!
Fun fact: Did you know that not all of the Terracota Army figures were sculpted the same way? 
Location: Terminal 1, Level 3, Next to Andes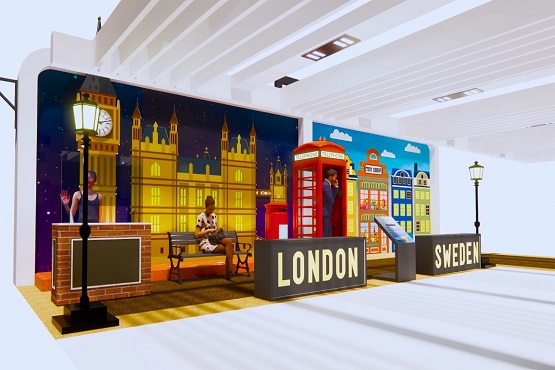 LONDON AND SWEDEN
While we are unable to travel to London right now, feel free to convince your friends and family that you are in London by taking a photo within the iconic red photobooth that is seen throughout the streets of London.

Location: Terminal 3, Basement 2 South, Opposite Kopitiam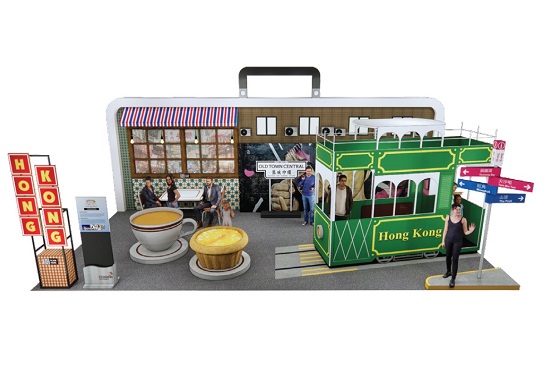 HONG KONG
There are many things we miss about Hong Kong! In this vibrant city, all the best experiences are here — from cultures ancient and modern, to vistas natural and urban, and flavours local and international. While we are waiting for the day we can travel again, let us bring you to the streets of Hong Kong and hop on a ding ding tram while you think of which cha chaan teng to go to next for your milk tea and egg tart!
Location: Terminal 3, Departure Hall, Next to Mei Kee Bakery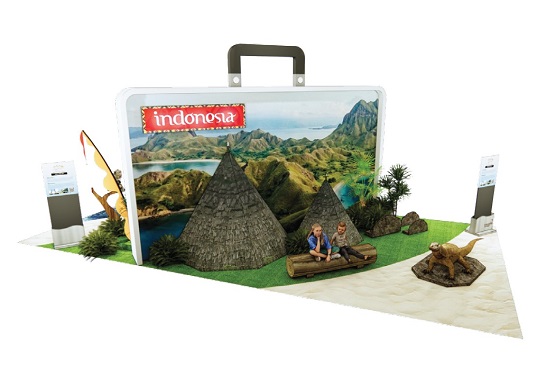 INDONESIA
Journey to the lesser travelled areas of Indonesia and discover Munduk - a scenic mountain village in the highlands. Snap a photo with the iconic Handara Gate before heading to Wae Rebo to experience living in conical shaped huts.
Location: Terminal 3, Departure Hall, Central Immigration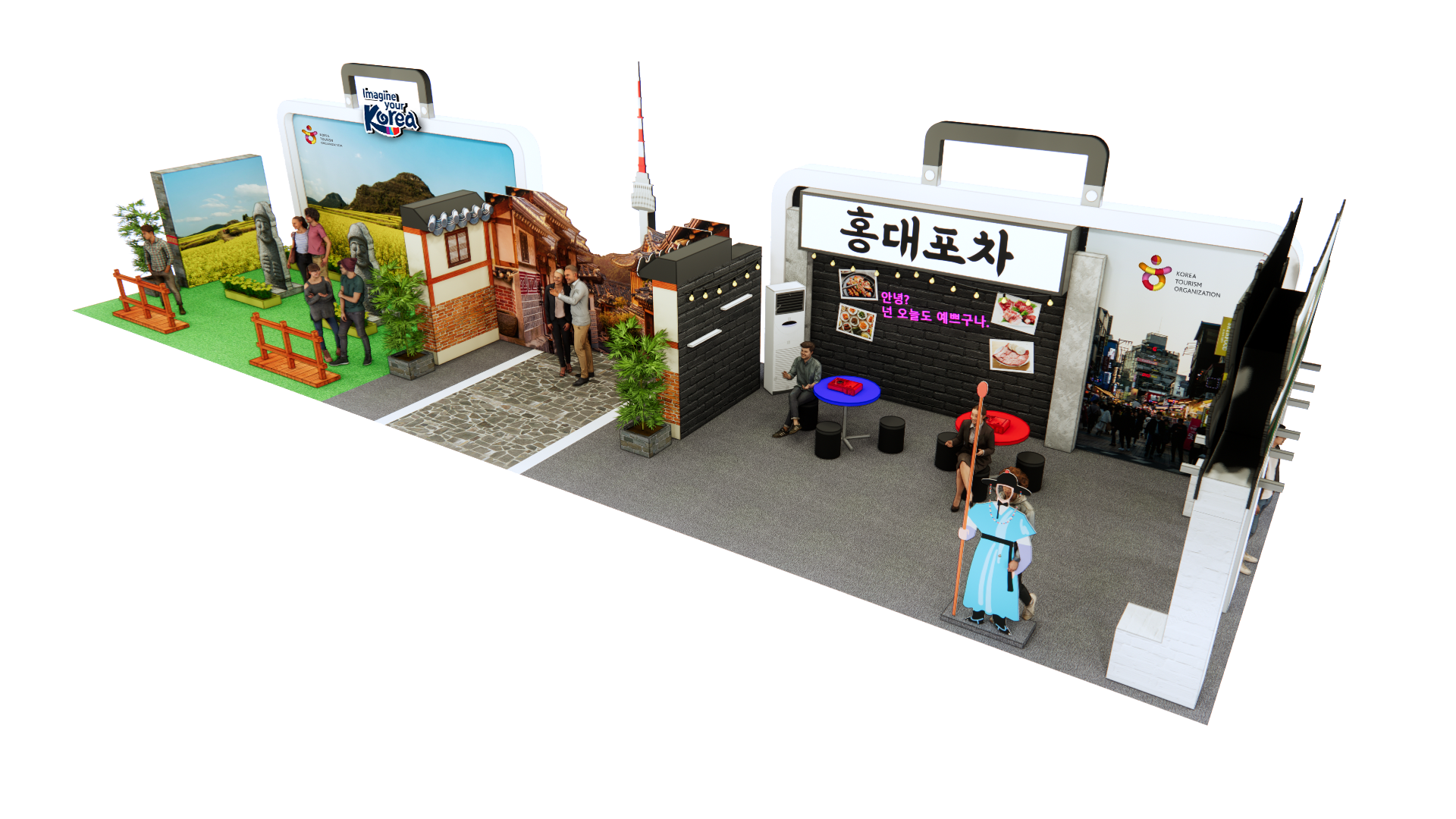 SOUTH KOREA
Reenact your favourite K-drama scenes with your friends along this stretch of photo-spots that features different aspects of South Korea. From Hanok villages to beautiful scenaries in Jeju and not forgetting the famous 포차 (pocha) scenes, there's something for everyone!
Location: Terminal 3, Departure Hall, Check-in Row 11
General Terms & Conditions
The Free Parking at Terminal 3 is valid in conjunction with other ongoing events in Changi Airport unless otherwise stated.
Changi Airport Group (Singapore) Pte. Ltd. ("CAG") and its authorised agencies shall not be liable for any injury, damage or loss arising out of or in connection with this Free Parking, and each participant agrees to indemnify and hold CAG harmless from and against any and all claim, loss or damage incurred by the participant or by any other party in relation to the Free Parking at Terminal 3.
Each participant's participation in the event indicates the participants' and/or his/her parent's or guardian's consent for the collection and use of the personal data as described above. Participants and their parents/guardians may contact us to request a copy of the relevant personal data held by CAG (for which CAG may charge a small fee), and may correct any inaccuracies in such personal data. Please contact us via data.protection@changiairport.com for this purpose.
CAG's decision on all matters relating to the Free Parking at Terminal 3 is final, conclusive and binding on all members and no correspondence will be entertained.
CAG reserves the right to vary the Terms at any time at its absolute discretion without notice. Should any dispute arise, all decisions made by Changi Airport (S) Pte Ltd will be final and no correspondence will be entertained.
In the event of any inconsistency between the Terms and Conditions with any other form of publicity collaterals relating to the Free Parking at Terminal 3, these Terms and Conditions shall prevail.
By participating in the Free Parking at Terminal 3, shoppers will be deemed to have read and understood these rules and to be bound by them, any other requirements set out in any related promotional material and all amendments, additions, replacement and modifications as may be from time to time.
The Free Parking at Terminal 3, and these terms and conditions are governed by the laws of the Republic of Singapore and all participants submit to the exclusive jurisdiction of the Singapore courts. These Terms and Conditions are not intended to confer rights to any third party. The provisions of the Contracts (Rights of Third Parties) Act (Cap. 53B) are hereby excluded.
CAG and its authorised agencies shall not be liable for any injury, damage or loss arising out of or in connection with this Free Parking at Terminal 3, and each participant agrees to indemnify and hold CAG harmless from and against any and all claim, loss or damage incurred by the participant or by any other party in relation to the Free Parking at Terminal 3.
The management reserves the right to disqualify any member of the Free Parking at Terminal 3 and change the Terms and Conditions as it deems fit, without prior notice. Should any dispute arise, all decisions made by Changi Airport (S) Pte Ltd will be final and no correspondence will be entertained.
Any collection, use and disclosure of participants' personal data will be strictly in accordance with CAG's privacy policy (available at http://www.changiairport.com/en/privacy-policy.html).
In the event of any inconsistency between the terms and conditions with any other form of publicity collaterals relating to the Free Parking at Terminal 3, the Terms and Conditions from this webpage shall prevail.
Frequently Asked Questions
Q: Do I need a receipt to redeem my T3 free parking?
A: No minimum spend/ receipt is required to qualify for the free parking. However, drivers must exit the carpark by 11pm to qualify for the free parking.