Enjoy free screening of movies on our ultra-high-definition LED screen, live shows and performances, and more.
Operating Hours: 10am to 10pm
Movie Screening
Sit back and relax on our ST3PS while you enjoy your favourite blockbuster movies at Terminal 3!
| | |
| --- | --- |
| PERIOD | MOVIE THEME |
| 29 August to 4 September 2022 | Once Upon a Time |
| 5 to 11 September 2022 | The Great Adventure |
| 12 to 18 September 2022 | Music and Dance |
| 19 to 25 September 2022 | Light-Hearted |
| 26 September to 2 October 2022 | Myths and Legends |
Please click here for movie schedule.
Note: Movies will be screened at all times other than during live performances.
Enjoy an evening of live music performances and family entertainment at ST3PS every Saturday!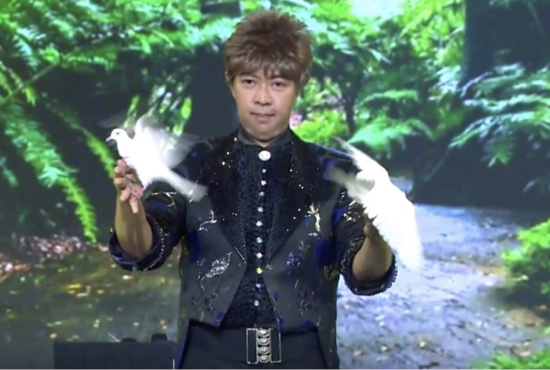 Joe Yu's Animals Magic & Illusion showtime
3 September 2022, 6 to 6.30pm
Joe Yu is a multi-award winning local magician & illusionist. Having done numerous national and international performances worldwide, Joe Yu crafts each of his magical presentations to ensure that his performances are powerful, memorable and entertaining.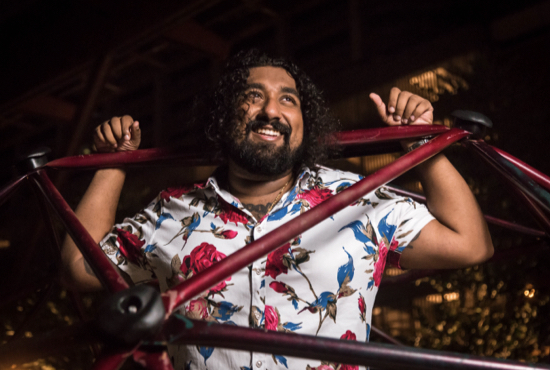 Daniel Sid
3 September 2022, 6.30 to 7.30pm
26-year-old Daniel Sid is one of Singapore's most sought-after singer-songwriters, who cut his teeth busking along the streets worldwide and has now made his way to the big leagues. This multi-instrumentalist, vocalist and producer brought his performances to a new level and took home multiple awards! With a voice that enchants and captivates people from a mile away and lyrics that take you on an emotional roller-coaster, there is no doubt that you will love his sound.
Imelda Teo and Band
10 September 2022, 6.30 to 7.30pm
With clear, soothing, yet powerful vocals, Imelda Teo has made herself a popular and essential addition to Wedding Celebrations, Corporate Affairs, Private Parties and Public Shows. Her elegant yet unassuming persona, and vast experiences from performing in various musical groups to singing competitions and commercial recordings, made her the best choice for any live performance. Imelda's personal touch and finesse to both English and Mandarin, Pop and Jazz tunes alike, received no less than ovations for her sincere performances.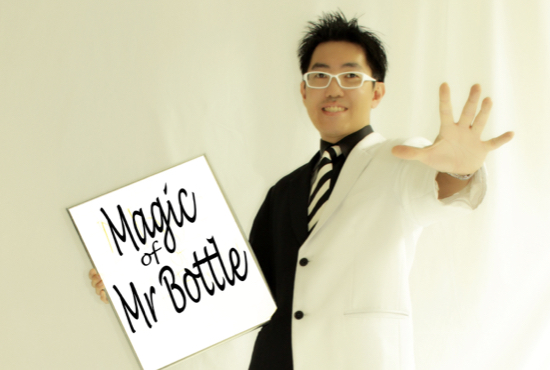 Magic "in a Bottle" Show
17 September 2022, 6.30 to 7.15pm
Mr Bottle is a modern magician. His speciality performance, the Magic 'in a Bottle' Show, elevates magic to a new level. Mr Bottle has more than 20 years of experience as a professional magician specializing in children's magic. He has performed for Starcruises, Happy Valley amusement parks in Shenzhen, Beijing, and Shanghai, and International Children's Day in Huhhot, Inner Mongolia, among many other events. Come see the magic show that won him praises from many world-class magicians.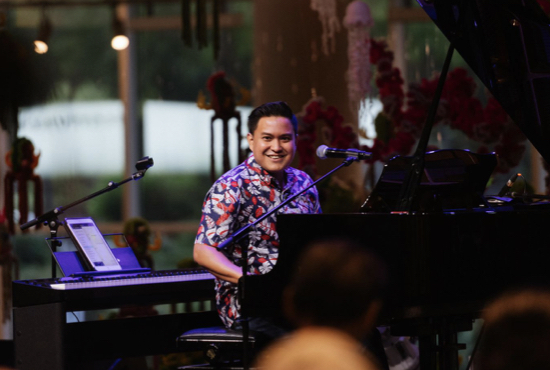 Riduan Yusoff
24 September 2022, 6.30 to 7.30pm
With 14 years of experience in the entertainment business, Riduan is a singer, pianist, and entertainer based in Singapore. He has appeared on more than hundred shows, both locally and abroad and is well known for his powerful ballad tunes and polished stage presence. Riduan is also a skilled musician who composes music for commercials and short films. A popular live singer, Riduan is well recognized for his consistent weekly performances at well-known Singapore locations like Marina Bay Sands and Clarke Quay.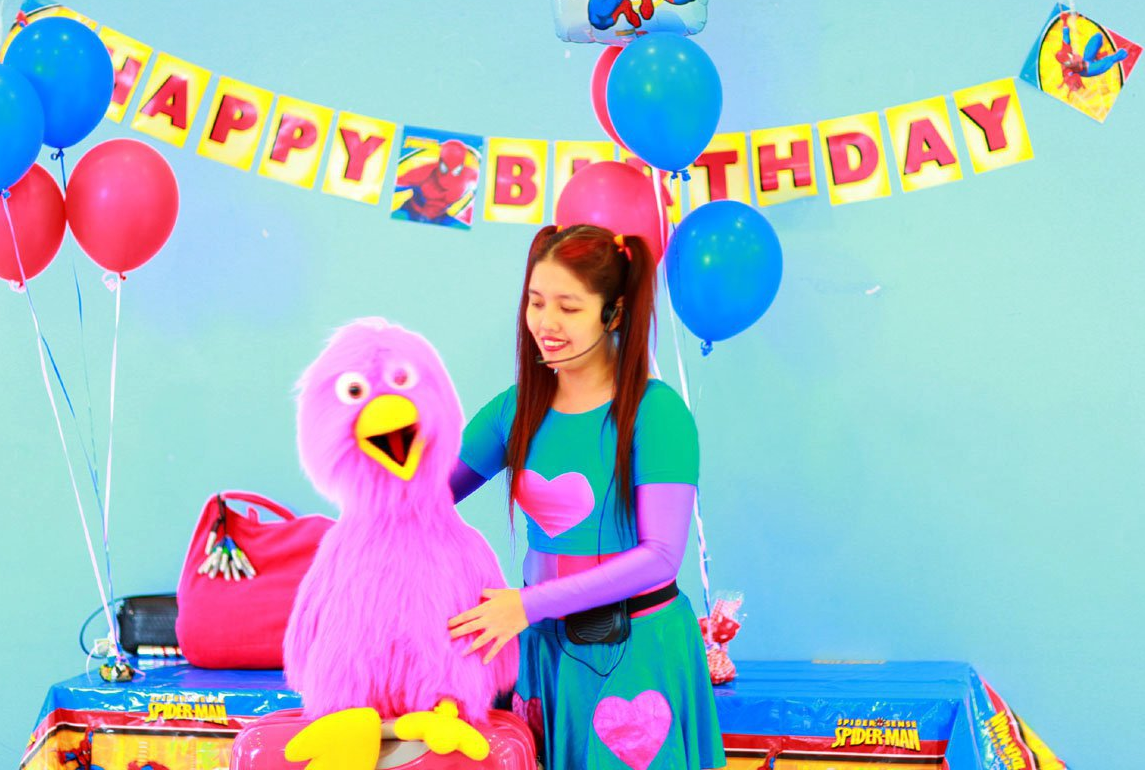 Magic Showtime - Sweetheart The Clown
1 October 2022, 6.30 to 7pm
Since 1995, Sweetheart The Clown has entertained audiences worldwide at various events in shopping malls, private parties, and festivals. Sweetheart enjoys performing and adores kids dearly, and her shows are a fantastic opportunity for her to give the little ones a marvellous and unforgettable experience. During Sweetheart The Clown's show, children are not just watching - they are part of the show's magical moments as she weaves through storytelling, mime, magic, ventriloquism and fun balloons!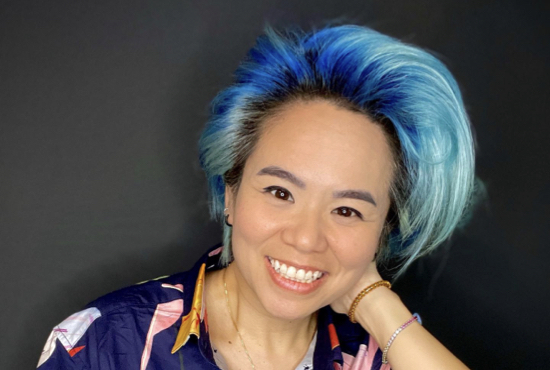 Live Music Performance by Jill Marie Thomas
8 October 2022, 6.30 to 7.30pm
Jill-Marie Thomas' vocal and music style is a mix between rock and folk, a fusion between Ed Sheeran and Adele, and a bridge between the current top 40s and oldies of yesteryears. She always enjoys interacting with her audiences, young and old, and loves to sing familiar tunes that will no doubt get you singing and grooving along with her!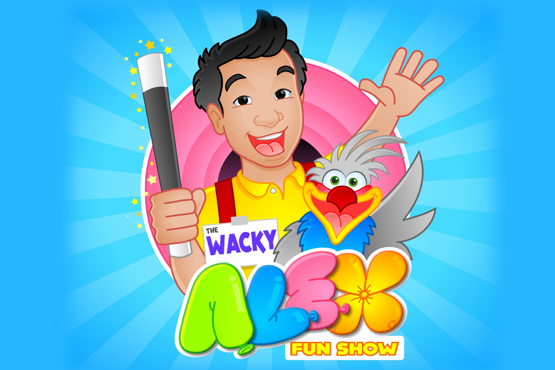 The Wacky Alex Fun Show
15 October 2022, 6.30 to 7pm
Get Ready for a fun-filled show with puppetry, comedy Magic, crazy balloon sculpturing and tons of audience participation. See Wacky Alex amaze and amuse children of all ages in his Wacky Alex Fun show, which is much more than a magic show, a puppet show, and a balloon show. The closest way to describe the show is FUNNY FUN! Having performed thousands of shows worldwide and in Singapore, Wacky Alex has developed a great rapport with children and has the incredible ability to keep them amused throughout his fast-paced show.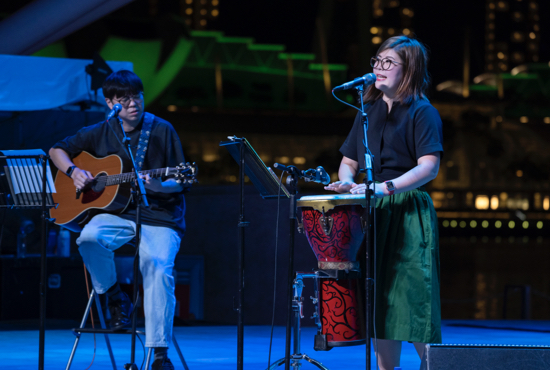 Live Music Performance (Acoustic Pop) by Ruby Chen
22 October 2022, 6.30 to 7.30pm
Bubbly and energetic, Ruby Chen sparkles on stage one moment, hands dancing across her djembe, and surprises you the next as she digs deep and plumbs hidden emotional depths with soulful sentimentality. Ruby has a vast repertoire, covering music from different genres, from old classics to trendy Top 40s. You may have seen her perform at weddings, corporate shows, TV programs, radio, and Concerts and Festivals. A seasoned singer, Rudy never fails to draw crowds and mesmerise you with her music.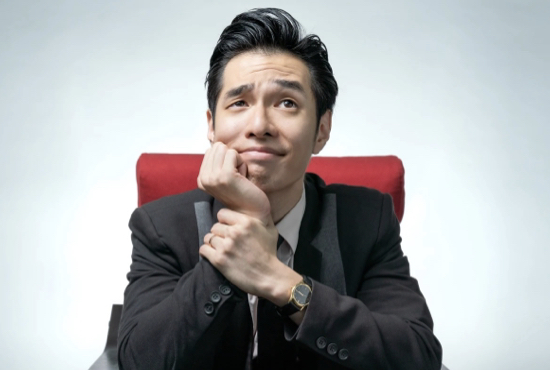 Jasper Lee's Magic Showtime!
29 October 2022, 6.30 to 7pm
Known for his unique blend of comedy mixed with mind-blowing magic, Jasper Lee is one of the most popular entertainers today! He is best known for his magic shows for kids, which appeal to children and adults alike. His exciting showtime consists of Danger Stunts, Mental Mind Reading Magic, Award Winning Close-up Sleight of Hand Performance and Hilarious Comedy Routines. Jasper Lee has astounded clients and Fortune 500 organizations from all over the world.
Stay tuned as we update the upcoming performances in this space.
Note: Performances are subjected to change.
For more information on event booking, kindly contact us via email at the following email address: