Airport Parking
SHORT AND LONG-TERM PARKING
There are five car parks at Changi Airport—one at each Terminal, as well as the T2 - Hub & Spoke Car Park between Terminal 2 and JetQuay.
Enjoy a 10-minute grace period for pick-up/drop-off at all car parks. Full parking charges will apply for vehicles and motorcycles that stay in the car park beyond 10 minutes from the time of entry.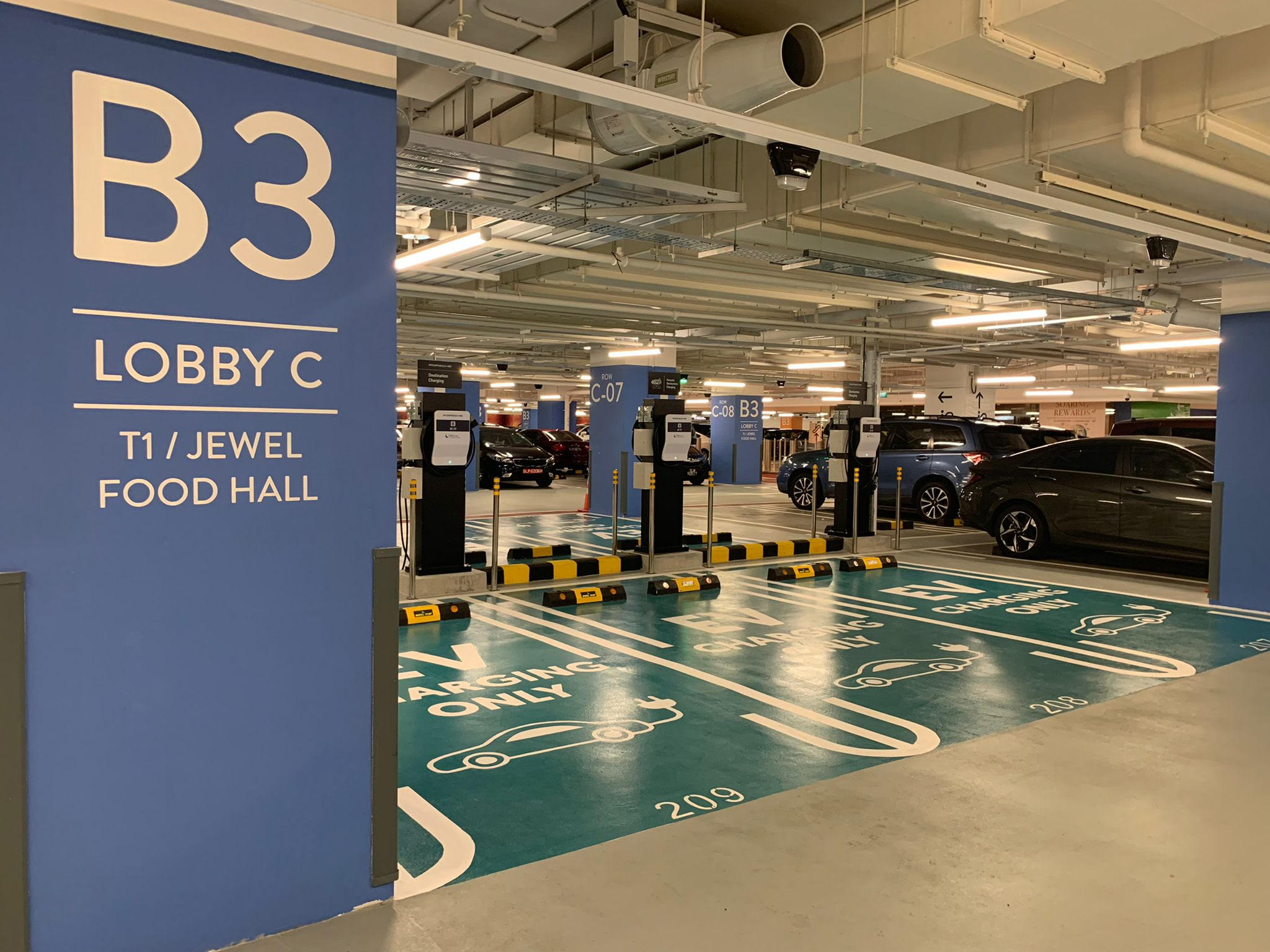 Electric Vehicle Charging
Electric Vehicle (EV) charging stations offering paid charging services are available. Please download the SP Utilities app to charge the EVs. Prevailing charging rates apply.
Locations:
T1/Jewel Car Park, B3, Lobby C, parking spaces 207-212
T3 Car Park 3A, B1, parking spaces 237-242
Charger type: 22 kW AC
No. of Charging Stations: 6 at each location
Note: Please move your EV to another carpark space within 30mins after it is fully charged, to enable usage by other drivers.
Preferential Parking Rates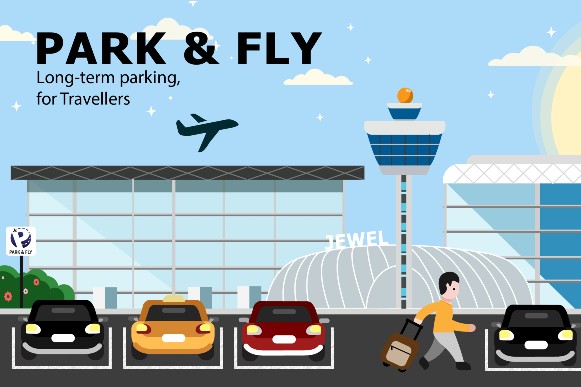 long term parking for travellers
Park & Fly
Going on a short overseas trip and prefer the convenience of driving and parking your own car at the airport? Reduce your travel stress and enjoy preferential rates when you book your parking at the airport for duration of more than 24 hours.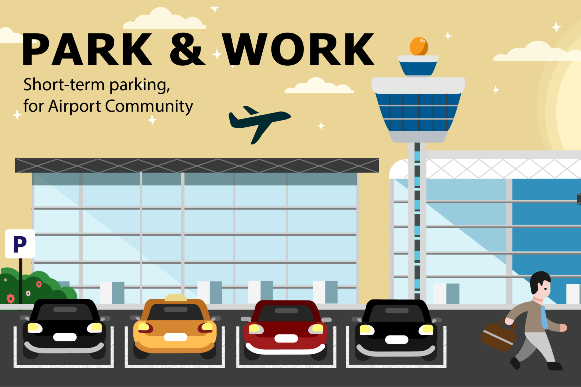 Parking scheme for airport staff
Park & Work
The Park & Work scheme is a temporary parking scheme to cater to airport staff without season parking, and are required to return to the airport on an ad-hoc basis. Purchase 9 hours parking credits in a bundle of 5 coupons at $65 (usual price: $108).