Luggage Delivery

SAVE TIME, EXPLORE RIGHT AWAY

Whether you are going straight to a meeting or roaring to start exploring Singapore, enjoy a relaxing and worry-free trip with Changi Luggage Delivery service! We take the hassle of depositing your luggage at the hotel concierge when you arrive or depart and free your time to do the things you want to do, without worry.
How does it work? Travellers can book Changi Luggage Delivery online prior to their travel to Singapore. Once you are landed, you only need to approach any of our service counters to leave your luggage and we will deliver it safely to your hotel via our professional service team. 
Drop off / Pick Up Timings
Airport – Hotel

Hotel – Airport

Drop off luggage at T1, 2, 3* between 7am –  1pm

Drop off luggage at hotel concierge before 1 pm

Pick up at hotel concierge
from 6pm onwards

Pick up at T1, 2, 3* from
4pm onwards
*Airport drop off & pick up Changi Luggage delivery counters are located on the arrival level
Please note that if you decide to leave laptops in bags with us, they need to be inspected as part of our security requirements.

Rates
$25 for 1st bag up to 32" (Inclusive of GST)
40% off subsequent bags
Locations
Terminal 1
Public, Level 1, Arrival Hall West (opposite Jewel Coffee)                            
Service Hours: 7am-10pm
Tel: +65 6701 1185
Map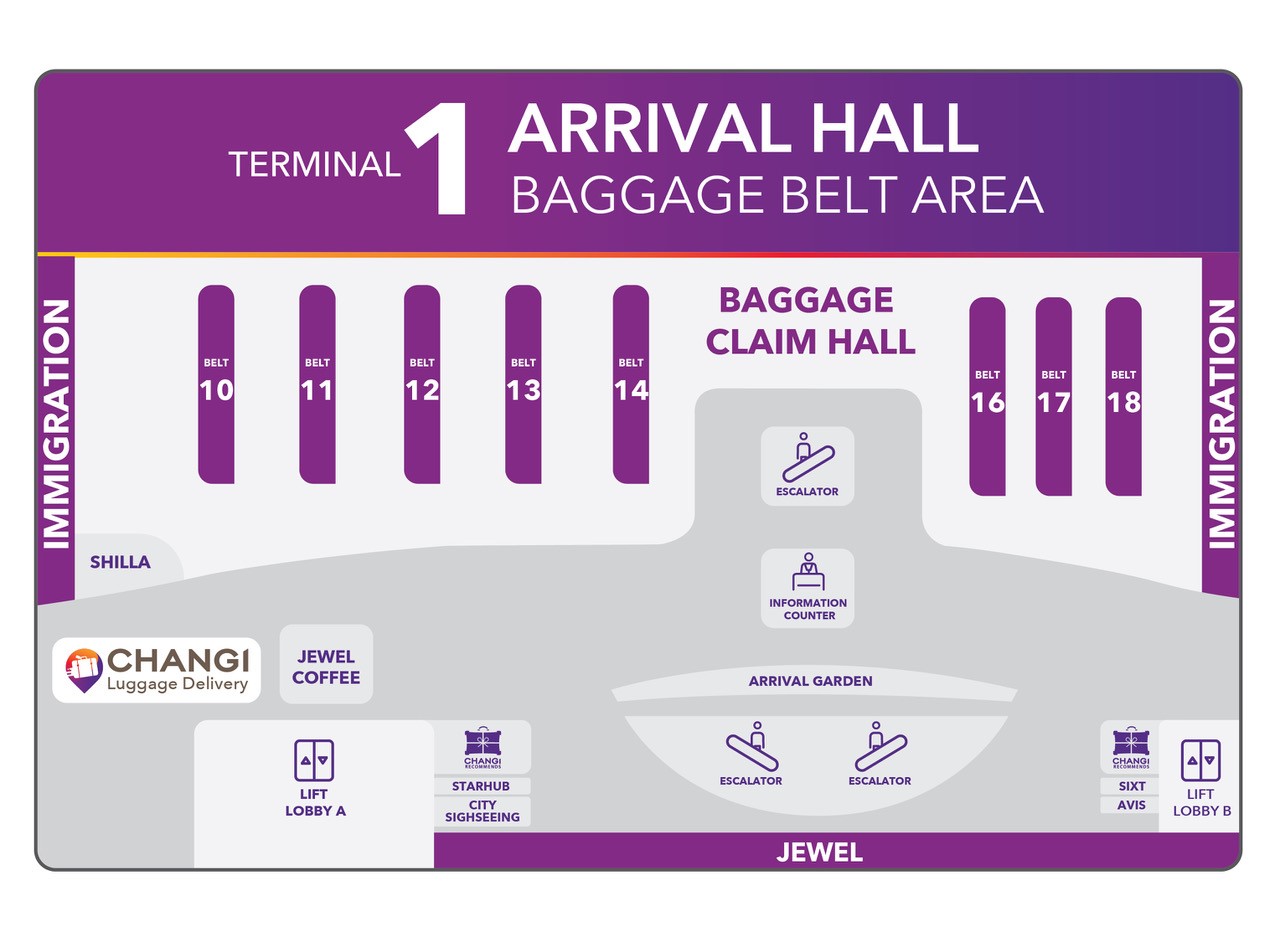 Terminal 2
Public, Level 1, Arrival Hall West (opposite Paris Baguette)
Service Hours: 7am-10pm
Tel : +65 6701 1185
Map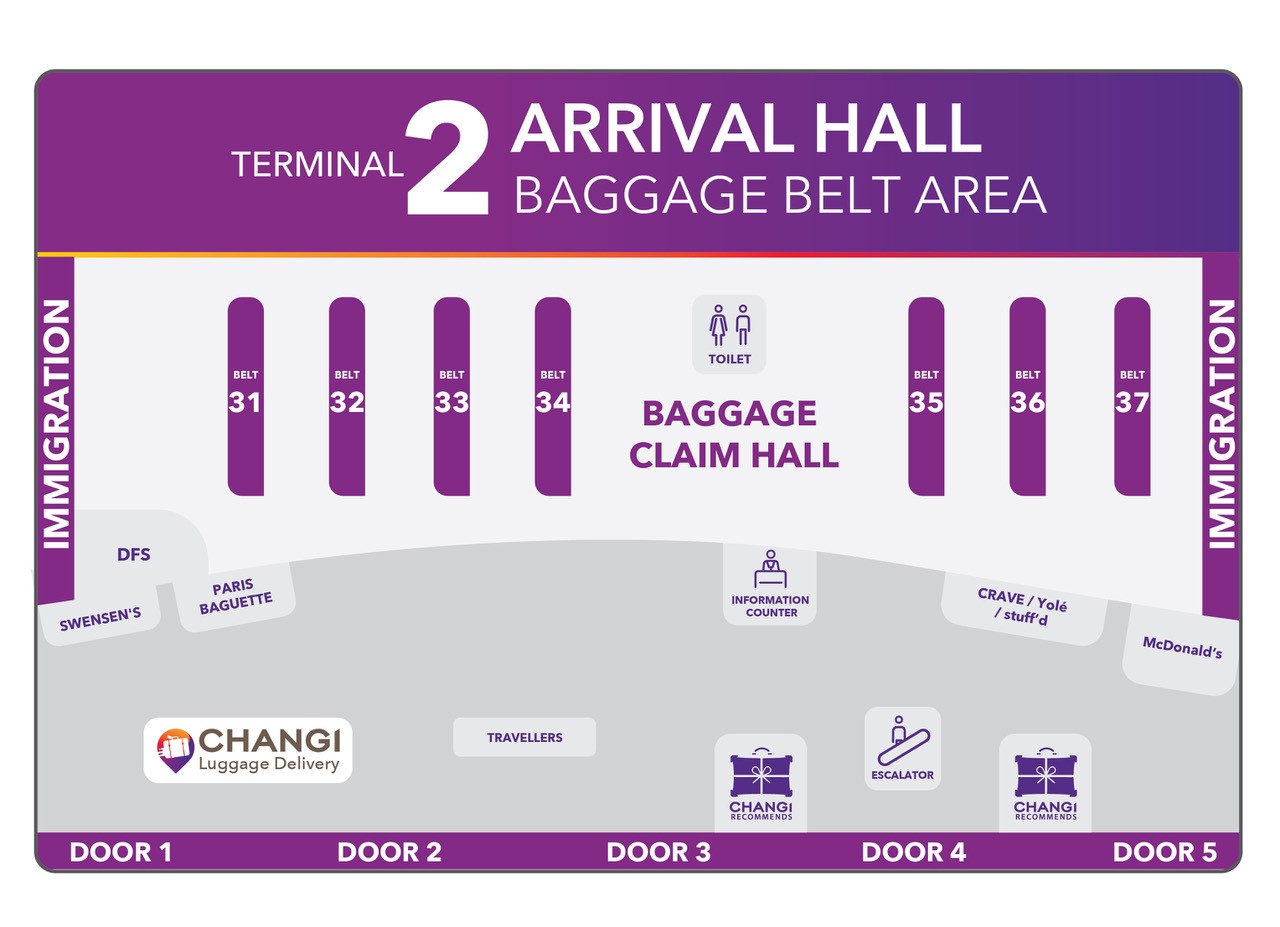 Terminal 3
Public, Level 1, Arrival Hall West (Outside Belt 41)
Service Hours: 7am-10pm
Tel: +65 6701 1185
Map